Now the summer is onset and it seems to be getting worse year after year. To beat this heat no matter how many measures we take on they never seem to be enough. The heat to such intolerable heights that we think of peeling off our clothes if possible.
In this heat you need to sleep in something comfortable, something that will give you a good rest and allow your skin to breathe in freely. Cotton is the first choice when it comes to fabrics chosen in summer. We've found few picky best nightwear to keep you cool and comfy throughout the summer season.
Make your choice today from the pieces listed below:
1. Lounge Wear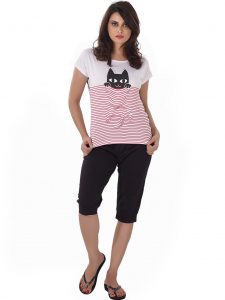 Lounge Wear keeps you cool by warding off the heat. This figure-flattering short night t-shirt Capri Set is made of sweat-wicking, breathable cotton making it ideal for hot summer nights.
2. Babydoll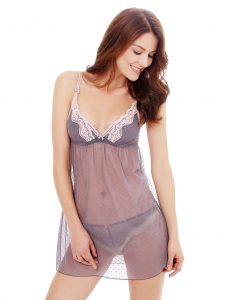 Babydoll is the best synonym of seductive sleep wear. A babydoll is a short, sometimes sleeveless, loose-fitting nightgown intended as nightwear for women. It usually has formed cups called a bralette for cleavage, and a loose-fitting skirt falling in length usually between the belly button and upper thigh. They're so easy to wear and you don't need to think about what else to wear them with.
3. Camisole & Shorts Set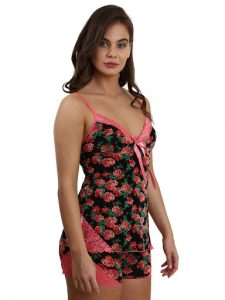 A Camisole & Shorts Set is sure to make you look gorgeous. It is paired with a matching boy short. The feather -like touch of the material prevents any chafing and pampers you during your slumber but arouses lust and makes your nights extremely pleasant.
4. Skater Dress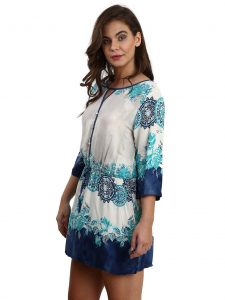 Skater Dress are making a comeback in these hot summer months as nightwear The length of the skirt is typically designed to fall mid-thigh and it's splendid for those who love to show off some legs. You can either pair them up with a pair of shorts or wear them on its own.