When it comes to purchasing lingerie in India, it is a region so unexplored and dangerous that women tend to just go to the nearest store and pick up the easiest items. The stores in turn hold boring items with no diversity and are happy with it. Lingerie is a taboo. Talking about your likes and dislikes is a taboo. As a woman, you do not need to reinvent your sexuality. Here are some basic mistakes Indian women make while buying lingerie.
1. Women try to purchase from retail brick and mortar stores. Brick and mortar stores neither stock endless number of sizes nor enormous varieties of stocks. So, when getting into a single store will result in buying something that is only left without choice. So, unless you are internet illiterate, it is always advisable to buy lingerie online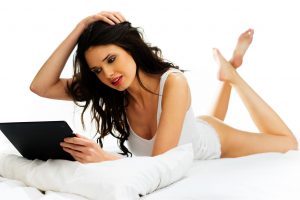 2. Women never tend to openly discuss their bra size while purchasing bras. It is like a big taboo opening up to the counter salesperson that you need a double D or larges cup size. And then strangely enough, at local stores, the people manning lingerie sections are usually scraggy 20 something men making it even more awkward.
3. The bra size and band size are always different; something women in India never tend to notice. As they mature, their only lingerie guide comes down from their mothers and grandmothers who are happy with any piece of cotton to wrap around their breasts. Lose energy to haunt for any kind of special designs, a bra has is any cloth that covers the breasts. Simple!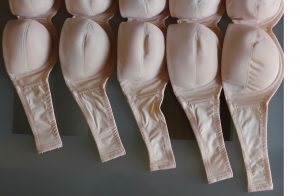 4. Lingerie means underwear. Anything beyond that will welcome strange looks from people around you. Try looking for a pair of thongs in the Indian market and you will be shot down with weird and awkward questions and dirty judgmental looks. As a result Indian women do not look for comfort with their lingerie but end up buying basic simple items.
5. Indian women need to know the difference between the many types of lingerie on offer. They are not merely for show but serve a purpose. A full cup for the amply blessed, push up bra for a better cleavage, cotton straps for a firmer hold, under-wire, non wired, padded etc. They need to try-out and find the best fit.