Enjoy the latest scintillating offer from shyaway.com. Get 4  Bras for Rs.999/-. Hurry up, the offer ends soon !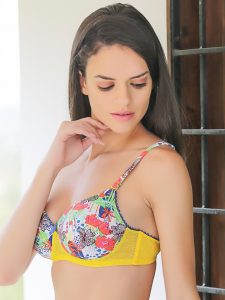 Things are way too past when Indian woman wore white cotton bands to cover up their Intimate parts and way past when they shopped in stores for mere plain and mundane undergarments. Be it wedding party, be it an official meeting, be it trekking onto a steep hill, you see women wrapped in normal white bras. Had it been too awkward to think about different types of bras for different circumstances? Only after late 90s, Indian women came to be aware that these many styles existed under the category bras. The word lingerie took a slow entry into Indian women's vocabulary late then.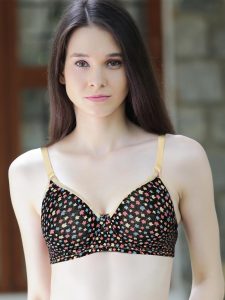 Now, moving on 2017, we understand that there is humpty number of bras and under garment patterns that could be used differently on different occasions. For example sports bras are designed to support your sports needs, nursing bras to nurse your infant effortlessly, bridal bras for seducing your partner! These categories come with a humpty number of designs and patterns that make this lingerie world really, really big! In a world of lingerie that is too big in size to pass over, how could someone be wearing the same odd clothes under the dresses all throughout year? Try new patterns differently on different days and different occasions. If it is the price factors that friction on, here is a solution with shyaway.com.
This Spring, Shyaway.com is presenting a great combo offer for its customers! When you flick open the page 'BUY-4-FOR-999' in shyaway.com, you are entitled to get 4 bras at just Rs. 999/-. The page contains different designs and patterns of bras that are differently priced. You buy 4 amongst these bras and save a good junk of money. This is Shyaway's Festival offer. A Number of other offers are also running in the site and are we are proud to make our customer's occasions memorable. Shyaway.com caters you with astonishing discounts and offers for this season.
Whenyou lush a pretty big amount for dresses of different varieties, why not try adorning your curve with pretty garments that snug your skin? After all they are the ones which would love your skin and gift it an eternal beauty.