Tank tops are a bubbly way to express who you are through your clothing. They are ideal for layering, and can make just about any outfit more casual and unique. There is more to knowing how to layer a tank top, though; knowing how to choose the right one, and what sort of bra to wear with it, is important as well.
Choosing the Right Top and Bra
1: Wear a strapless or bandeau bra if your tank top has thin, spaghetti straps. Most often bra straps won't fit under thin, spaghetti straps. The extra pair of straps also won't always look good. A bandeau or strapless bra will give you the support you need without drawing attention to your tank top.
If you can't locate a strapless bra that fits, try getting one with clear straps instead.
If you are going to be wearing a shirt or cardigan over your tank top, then you can wear any bra you want.
2: Wear a seamless bra if you are wearing a knit, formfitting tank top. Tight tank tops will disclose every lump and bump. This means that they will reveal the shape of standard, underwire bras, which may not look very pleasing. Instead, opt for a seamless, wireless, bra. It will blend with your torso, and appear "unseen" under your tank top.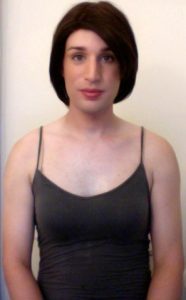 3. Consider a tank top with broader straps if you have a large bust, so that you can wear a strapped bra of good support. The larger the bust size, the more support you need. This says that a strapless bra may not give you the support you need, and that you will have to wear a regular, strapped bra. If you have to wear a strapped bra for support, you will need to wear a tank top with wider straps to hide the bra.
4. Choose a tank top with thinner straps if you have narrow shoulders and wider straps if you have broad shoulders. In general, the wider your shoulders are, the wider the straps should be. This will help make the tank top look more proportionate on you. Thin, spaghetti straps will make your shoulders look even wider than they really are. On the other hand, if you have narrow shoulders, you might want to consider thinner straps as an alternative. Thick straps will make your shoulders look even more narrow.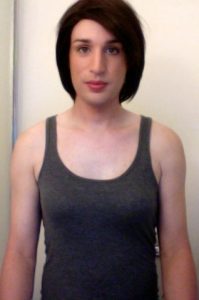 5. Choose the neckline depending on your chest size. If you have a large chest, choose a tank top whose neckline ends right above your cleavage. This will help draw attention towards other important features, such as your pretty face and eyes. If you have a small chest, choose a tank top with detail, such as ruching, pleating, or ruffles, along the neckline. This will give the illusion of a larger chest.
6. Choose the neckline based on your shoulder width. If you are having narrow shoulders, choose a tank top with a rounder or straighter neckline. Furthermore, consider tops of bright colors or horizontal prints. If you have wide shoulders, choose a tank top with a V-neck or a low scoop neck. This will help make your body look longer and narrower. Also, consider plain tops of darker colors or vertical prints.
7. Owe some basic tank tops for easy layering and pairing. Basic tank tops are plain and with solid hue. They can go with just about anything, and are ideal for layering. Try getting them in impartial colors, such as black, white, or grey, or in earth tones, such as brown, tan, or olive green.
Some plain tank tops will have lace along the neckline and the bottom hem. These are ideal for layering under fitted shirts. The tank top itself won't be noticeable, but the lace will peek out from beneath the neckline and/or bottom hem.
8. Have some smart, embellished tank tops if you like to dress up or go out. These tank tops usually have some lace, sequins, beading, or ruffles. They are dressy enough for work, and ideal for dates and special nights out. When paired with the right accessories and jewellery, they can make even the simplest pair of pants or skirt more dress.
9. Owe some casual tank tops with different prints and light embellishments for more specific outfits. They are not as plain as basic tank tops, neither as fancy as dressy tank tops. Some have prints, while others have simple beading along the neckline. They range in styles from racerbacks to babydolls. They can be fitting, or have loose, asymmetrical hems. To make your outfits truly unique, choose some with specific details, such as: ruffles, tribal prints or crocheted lace.