New generation women are getting more comfy in terms of selection of their lingerie and as a result they have stopped compromising with the ordinary products. They are also becoming bold and confident while choosing the favourite part of their clothing i.e. lingerie. Therefore, Indian market is gradually accepting lingerie as part of its lifestyle and Indians are gradually opening up to the under explored space of online lingerie portals. With progression of Indian women and the growing online shopping business lingerie brands are entering the online space with faster pace.
In India, Lingerie market is valued to Rs 15,000 crore. Two-thirds of it is in the unorganised sector and the rest – a whopping Rs 5,000 crore – in the organised sector, of which online buying serves only a portion. According to reports, innerwear as a category is the fastest growing market in the women's apparel segment at a growth rate of 15% yearly.
Observing enormous growth prospective in a solid business model, online retailers always keep in mind the three key points-Variety, accessibility and rate to keep a prosperous lingerie sale online.
You may worry if the bra you choose fits you or not? Or what if the size varies? Etc. To answer you, all these lingerie brands on online also have a size calculator that helps you identify your right size for a better fit.
Here is the top three online lingerie brands in India.
1.Jockey: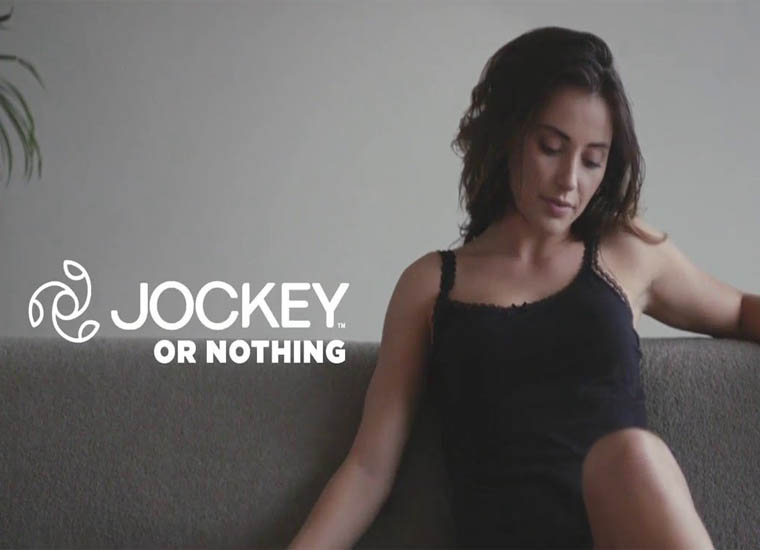 Page Industries Limited located in Bangalore, India is the exclusive licensee of JOCKEY International Inc. (USA)for manufacture, distribution and marketing of the JOCKEY brand in India, Bangladesh, Nepal, Sri Lanka and the UAE. The Company was started in 1994 with the key objective of bringing the world renowned brand "JOCKEY" to India. Page Industries is also the only licensee of Speedo International Ltd. for the manufacture, marketing and distribution of the Speedo brand in India. Page Industries was jewelled by Jockey International Inc. with the'International Licensee of the year' award for 2013 as well, outperforming 140 other countries where the Jockey brand is present. This award was given in recognition of outstanding brand building, consistent healthy growth in sales, and remarkable product development and innovation in our markets.
Jockey products are renowned for its sports purposes and are available for men and women. Jockey's sports bras top the list of the most liked sports bras in India.
2.Sonari: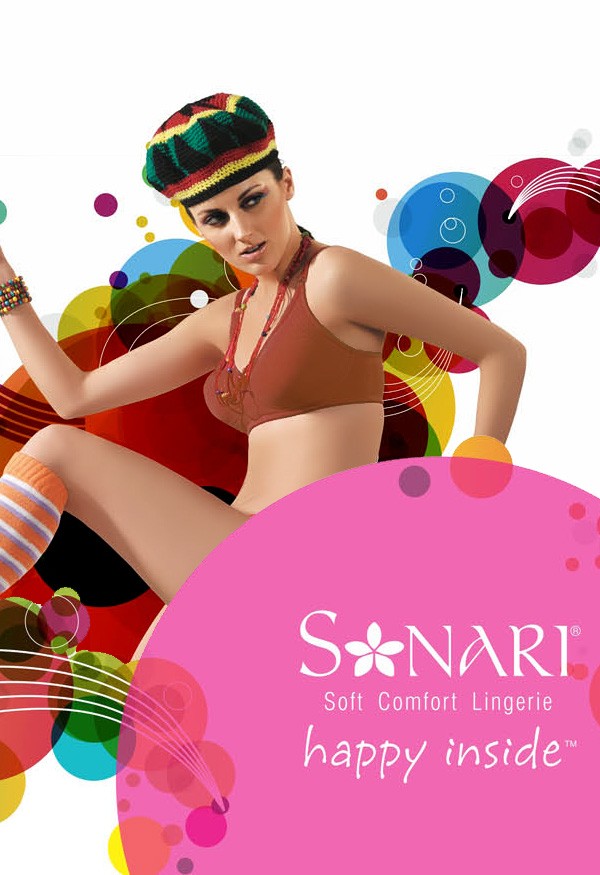 Sonari was started in Dadar as a lingerie manufacturing unit in a 250 sq. ft. room. From that point, the growth has been unique, and the company now has a combined spread of 20,000 sq. ft. in various locations. Sonari has a deeply fixed culture of understanding the lifestyle of its target audience and reflecting that in its lingerie products. With the originality of the skilled in-house designers, the company sets new standards using innovation as a tool. Satisfy the customer by offering good quality products and services through a process of never-ending innovation, adaptation and up-gradation. Build a dynamic team of committed and passionate employees through persistent.
Sonari's bra products range from Push-up, Padded, T-shirt bras and Nursing Bras. They offer much support and stability to the breasts. Sonari is India's most sold lingerie brand of 2015.
3.Enamor:


Enamor beholds that lingerie is a woman's most cherished expression of herself and that the right one can make every woman feel her fabulous best every day. This thought has led to the brand offering the new age Indian woman the largest and most fashionable range of premium lingerie online that has everything from bras, panties, shapewear to sportswears and stylish nightwear for women.
Ever since the brand was launched in 2003 Enamor made sure it sold wide range of comfortable and fashionable bras like push up, wired, non wired, padded, non-padded, strapless, multiways etc and it is best in comfortable as well as stylish panties, yoga pants, body shaper, sportswear etc. Plus, we offer bra size calculator and panty size chart to make the online lingerie shopping for women really easy. Accepting the new age Indian woman's pulse, we have built a strong bond and are proud to be a name one hears often amongst ladies across ages who are lingerie shopping in India. Enamor has won hearts since and came out to be the most trusted brand amongst urban Indian ladies –recently accepted as Superbrand 2014-15!
Enamor's bra products range from Balconette, Plunge, Push-up, T-shirt bras, Full Support bras, Front Opener Bras, Low Back Saree Bras. They give much support and stability to the busts.