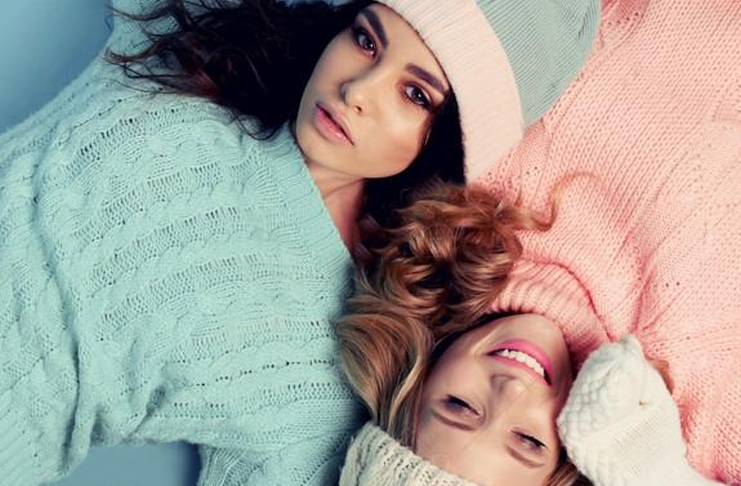 Winter is almost here, hence it's time to upgrade your wardrobe. Are you a mom who is planning to buy your daughter a perfect girl's winter dress or are you a teenager who wants to buy new winter outfits? This article can be a great guide for teenage girls to start building their winter wardrobe.
Winter Outfit for Girls 
Here we have explained the different types of winter outfits for girls and how one can style them in order to look good. These 10 styles can be mostly suitable for casual outings. These outfits will not only look great on you but also give you confidence and power.
1) Cream Sweater and Jeans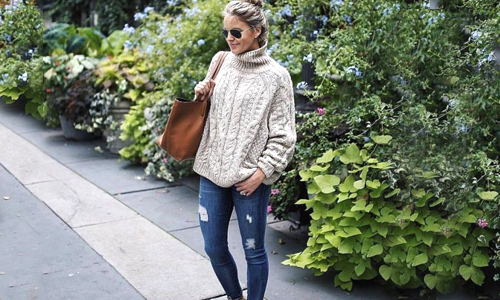 Cream sweater is a must-have in your wardrobe, if you want to go trendy. This is a perfect winter look for a girl. Pair it with blue jeans and boots and you are all set. This outfit can be perfect for road trips with friends and family. Match it with your favorite ring and chain for a more enhanced look. Padded bra can be used for a more enhanced look. Do not forget to take your sling bag along with you!
2) Sweatshirt and Denim Jacket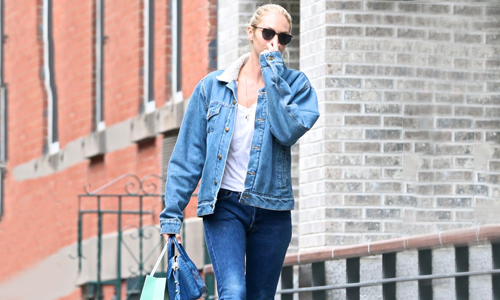 Tired of wearing sweatshirts all the winters? It's time to upgrade your look. It looks great, if you pair it with a denim jacket. If your jacket has embroidery or studs on, it can look even more cool. You can either opt for denim-on-denim styles or simply opt for black leggings. Pair your sneakers for this look. Get a backpack and specs for a nerdy look. Opting for a moulded bra can give you a more enhanced look.
3) Puffer Jacket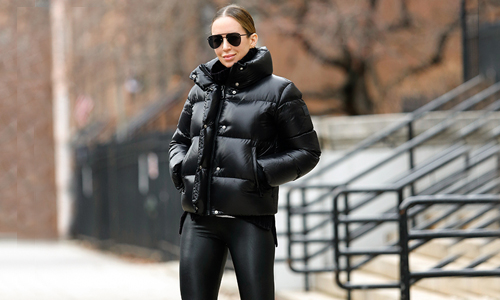 Are you still keeping the puffer jacket in your wardrobe without knowing to pair it? Here is a great way to wear it. Sweatshirt, puffer jacket, jeans, boots, and some gold accessories are all you need for this look. It is an outfit that every teen girl must try. You can play a little by adding some cool colors to your outfit. I bet this look can never go wrong, whether it's a college meeting or casual road trip with friends. For this style, a push-up bra can enhance your look.
4) Black-Grey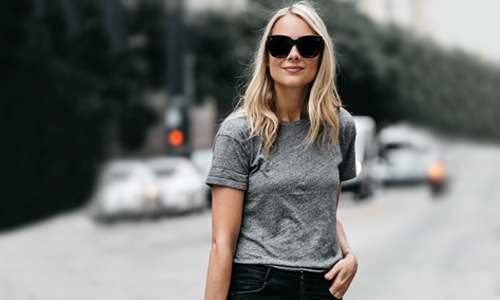 This is a color combination that every teen girl must try during winters. Yes, I am talking about the most loved color combination black and grey. Take out your grey sweatshirt and pair it with black leggings or jeans. White or grey shoes can go well with this look. And you must not forget your glasses before you go out. For a black-grey color combination, you can opt for seamed bras as it can give a more enhanced finish.
5) High-Neck Sweaters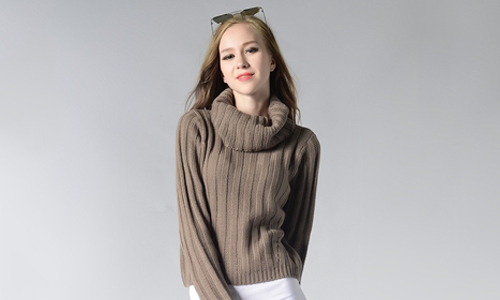 This is one of the must-try winter tops for girls. I cannot explain how great this look would look. You can pick dark color high-neck sweaters for a classy look. Sneakers are a great way to complete this look. Seamless bra can go well with this outfit. Pair it with some cool gold accessories and you are all set to go shopping with friends.
6) Sweatshirt & Skirt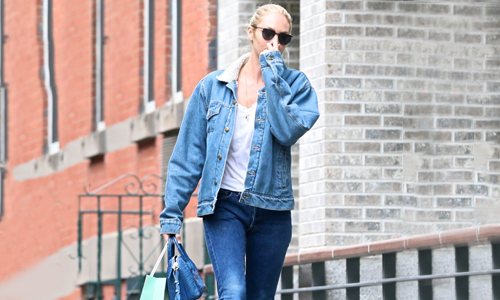 This combo is a perfect winter dress for girls. If you cannot get over your love for skirts even during winters, here is how you can flaunt them. Plain sweatshirt and printed skirts can complement each other greatly. But this look cannot be complete without boots that are in contrast colors. This is a must-try look for every teenage girl. For this look, a t-shirt bra can make your outfit look beautiful and stylish.
7) Striped Sweater and Scarf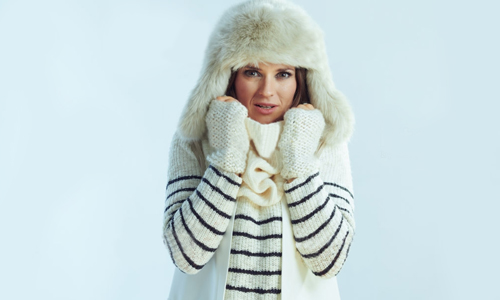 Stripes never go out of style. Similarly, striped sweaters and jeans are a perfect look for college. Here is what you can do a little extra to add more drama. Pair your favorite plain scarf with this outfit and I bet it would look great. You can simply wear an everyday bra for this outfit.
8) Hoodie and Beanie Caps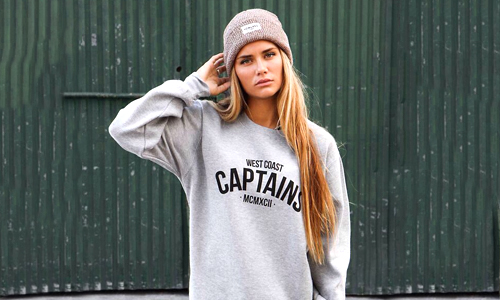 Beanie caps are made for winter fashion. Dark color hoodies with cream color beanie caps can go well. You can either opt for jeans or joggers as a bottom. Boots can be a great option and you can also opt for loose hair in order to complete your look. For a more comfortable look, you can opt for wirefree bras.
9) Printed Sweatshirts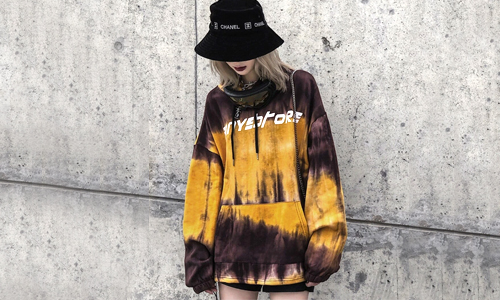 If you are planning to buy a few cozy winter outfits for girls, you must add a printed sweatshirt into your cart. There are numerous ways to style a printed sweatshirt. It can work well with plain jeans, black leggings, or a plain skirt. Along with a messy bun, this look can be perfect. To make this look more comfortable, unpadded bras are the best option.
10) Cardigans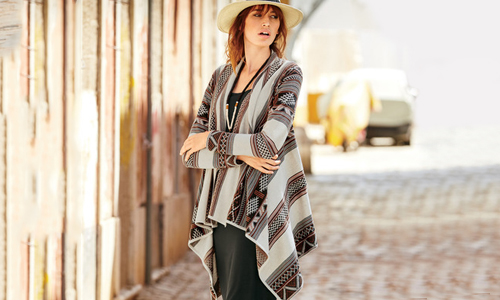 As a teenager, if you are starting to build your winter wardrobe, cardigans are a must-have. No matter how your outfit looks, a contrast cardigan can complement your outfit well. Cream cardigans paired with a white shirt and high-waist jeans is all you need for outings. If you want to be a little extra, wear a bralette and flaunt.
Try out these 10 looks and let us know about the compliments you got!