Monsoon fashion done right,
Get your monsoon-ready look!
Looking for alluring lingerie styles for this monsoon?
No matter what your lingerie preference is, we have rounded up a plethora of styles including for the monsoon season.
The Monsoon Lingerie
You must own a handful of monsoon lingerie to rock on this gloomy season. If you want to look stylish and comfortable without worrying about bra lines or panties peeking out through your dress then you should make a smart choice by embracing our fashionable must-have lingerie for the monsoon season.
Monsoon lingerie varies from summer or winter lingerie. When you step out in rain you may be drenched and your bra might be visible through your dress. To avoid this you must opt for a nude hue bra and panty, or a seamless bra and panty or a padded bra. If you have no clue about the monsoon lingerie, we have the best solution when it comes to monsoon lingerie. Shyaway's monsoon lingerie is crafted with nylon, polyester, and cotton that dry fast and cotton let your skin breathe when you get wet.
Shyaway's monsoon lingerie is the smart monsoon-innerwear option. We offer plenty of styles including everyday wear, nightwear, and sensuous wear. We help you to elevate your look with our monsoon lingerie.
How to Buy Lingerie This Monsoon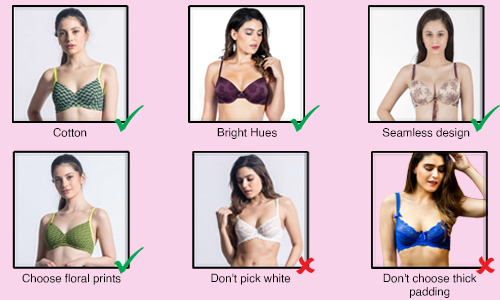 Pick cotton lingerie and let your skin breathe.
Opt for bright hues in lingerie
Never pick white lingerie this season.
Pick floral bras, panties, and nightwear to compliment the gloomy weather.
Don't let your bra and panty lines show. Opt for seamless lingerie.
Choose nude lingerie when you wear form-fitting and thin clothing.
Do not opt for thick padding, thick cotton bra, or panty, which is hard to dry in the monsoon.
It is almost impossible to not get drenched, so pick lingerie that is made with fabrics like nylon, polyester, fabric, and thin cotton. They dry quickly.
Amazing Lingerie Items You'll Want to Live in This Monsoon
Here are various types of lingerie for this Monsoon that have vivid hues, floral prints, comfy fabrics, and more.
Strappy Neckline Padded Bralette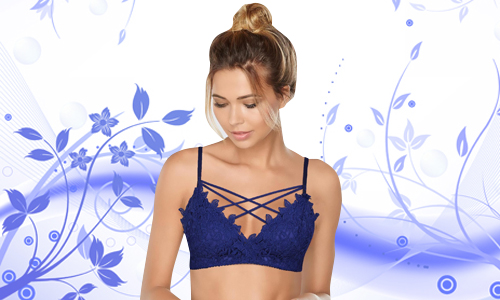 You must own this padded bralette for evening parties or any special occasion. It boosts your mood in the gloomy weather. It is designed with criss-cross straps, layered with lace and padding. This bralette offers you a smooth silhouette and accentuates your curves flawlessly. Pair this sexy navy hue bralette with lace navy thong to flaunt your glamorous look this season.
Seamless Floral Bikini Panty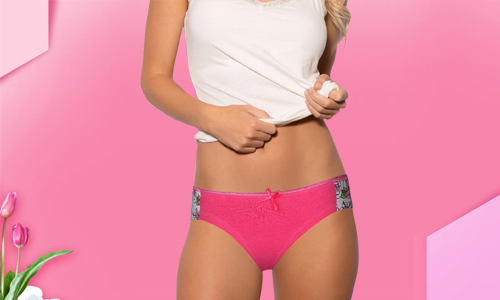 Floral compliments your mood and the weather. Opt for a seamless cotton thong that offers minimal coverage, is well-fitting, and contours your curves. You can wear this panty under denim shorts, palazzos, and skirts. It is tailored with thin cotton that dries fast. Floral bikini panties are the best lingerie for this monsoon that adds a glamorous touch.
Nude Seamless Hipster Panty

If you love to step out in the rain, this stylish hipster is for you. Nude hipster is the best lingerie style for this monsoon. If you are still confused about which panty is perfect under your attire, check out this hipster panty that offers a snug fit, comfortable, light full coverage. It is made with nylon fabric that dries swiftly. Wear seamless undies under your tight-fitting dress, skirt, and pants. It is the best lingerie you can buy for yourself.
Seamless Nude Push up Bra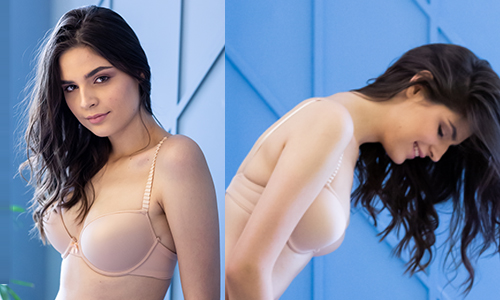 Nude push up bra is the saviour in disguise this rainy season.It creates a nice cleavage under any dress. You need not worry about bra lines. It is the best companion to give a natural lift and rounder look under your low neckline, V-neck dresses. Shop the sexy nude hue push up bra that comes with wide straps for better support.
Rose Seamless Everyday Thong Panty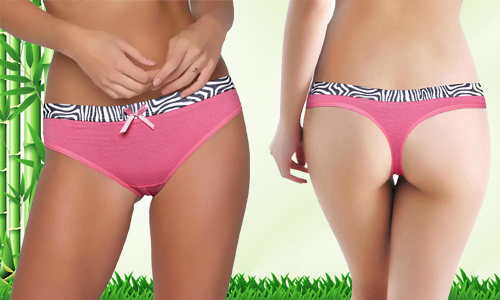 Minimal and muted accessorization is enough for monsoon when you have this comfy hipster panty, made with thin cotton and spandex fabrics to give a sexy look under any outfit. There is no need to have second thoughts because you have the skin-friendly, quick-dry hipster with you now. Shop the most alluring rose-hued hipster panty available in every size.
Floral Short Set for This Monsoon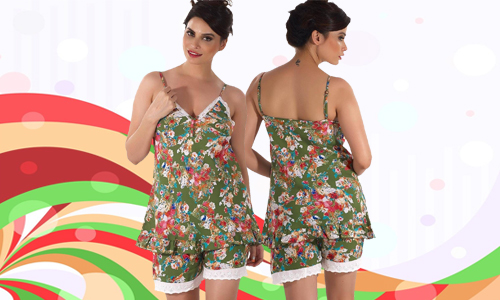 Make this soft, silky mid-length shorts set your monsoon favorite. It is perfect for lounging and very stylish. The moment you slip into it, it makes you look effortlessly pretty.
Monsoon Padded Everyday Bra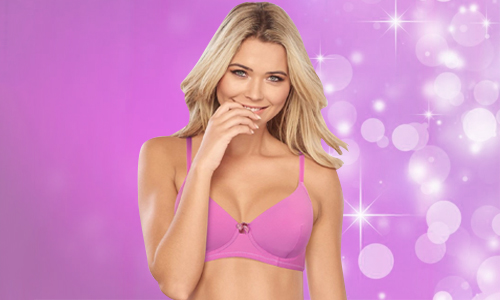 An Orchid padded bra is a perfect complement to rainy days. It is crafted with nylon fabric that dries fast. Pick this seamless padded bra that comes in vivid shade and can be worn under any attire. Shop your monsoon padded bra to style your everyday look. Choose an everyday padded bra to rock your dress in style.
Camisole Shields Everything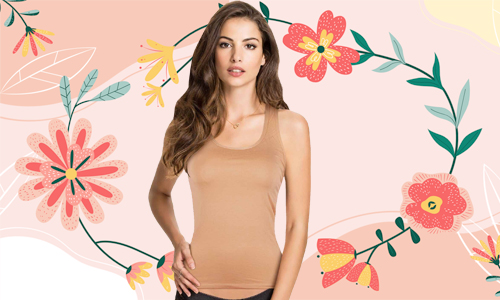 Pick a camisole, it offers no hint of your bra lines and can be worn under a blazer or jacket. Camisoles come in form-fitted style to help you flaunt your figure nicely. You never know when you will be drenched in rain, you should be ready for no show essential Nude!
Piggy Print Nightwear Pyjama Set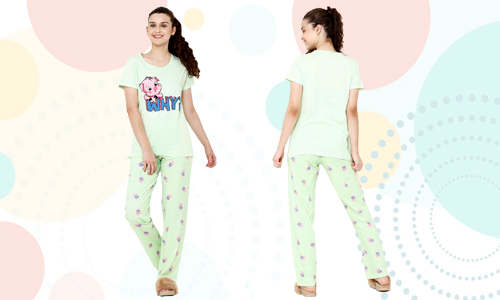 Staying at home kind of weather calls for a comfy Pajama set. Opt for this cozy and comfy PJ set to lounge around and make with a perfect blend of comfort and style. It keeps you warm during monsoon. Look stylish even at home with our cutesy piggy print PJ set!
Stripe Print Seamless T-Shirt Bra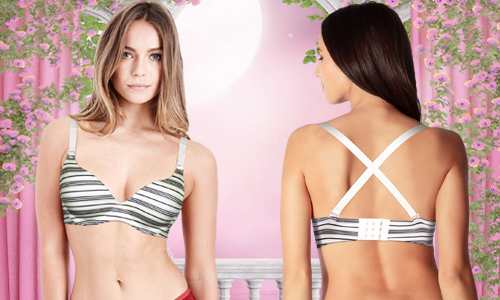 Stay with a t-shirt bra this monsoon!
The T-shirt bra is the all-rounder for every season. It should be added to monsoon essentials too. It is ideal for a well-fitted dress, creating a smooth silhouette under any attire. When you are confused about choosing a bra for your dress, slip into this stylish t-shirt bra to flaunt your gorgeous look.
Let not a rainy day ruin your fashionable look. Choose our monsoon lingerie for your outfits to look stylish and confident.
It is time to make a smart move!