What's your bra for this month? Time to give a makeover to your lingerie wardrobe this 2022. Bring some glamour, comfort, elegance, support and sexiness to every look of this year. You should understand that every bra style is crafted for various purposes. One bra can support you, another one can provide full coverage and some bras make you feel sexy. Hence, don't stick to one bra style. Despite love-hate relationships, women have a unique bond with bras as they are more supportive and boost their confidence no matter what the occasion is. In this blog, you will learn about different bra styles to enhance your curves, so read on!
Pamper Your Curves With The Latest Bra Trends
Shyaway understands that every woman's bra preference may vary hence, it has launched different types of bra styles for your body. Like OOTD, we have curated the top 12 bra styles that can heighten your style quotient and also bring new style, look and better support to your bosom. Here are the latest bra styles to follow!
Wire Free to January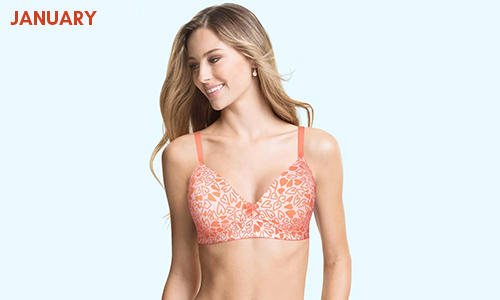 Gifting comfort to your bosom in the first month of the year is important. Which is why we picked a wirefree bra for you. Wirefree bra is equipped by keeping comfort in mind. It will provide gentle support and enhance your natural shape. From floral prints to tempting hues, shop for good quality wirefree bras from Shyaway at unbelievable prices.
Pushup In February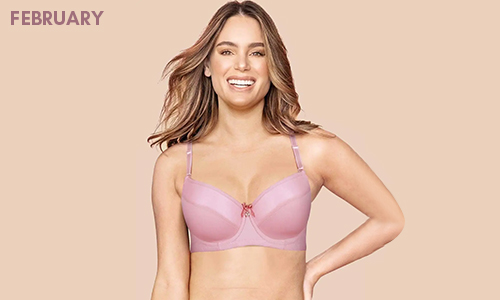 When you enter February, give a chance to push up bras that are specially crafted to lift and support your bust by creating an enticing cleavage under low neck or plunge neckline attires.
T Shirt  Bra in March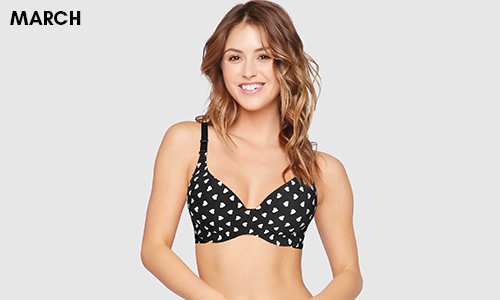 Never say Never to a T-shirt bra. With its moulded and seamless cups, it will smooth out your shape and provide a sleek silhouette. T-shirt bra is synonymous with invisibility as it creates smooth lines underneath thinnest clothes and has seam-free stitching to vanish under form fitting tops and dresses. Hope, these reasons are ample to pick the most popular bra style-T-shirt bra.
Full Coverage Bra in April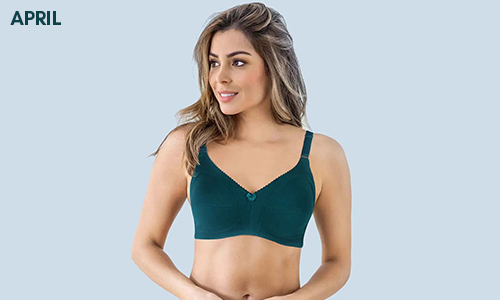 No bra can provide the support, lift and coverage like a full coverage bra.You should not skip the traditional full coverage bra. It is ideal for women with fuller bust and avoids sagging. It is designed to give even support and comfort and avoids spillage. Opt this bra to wear with full neck outfits.
Plunge Bra in May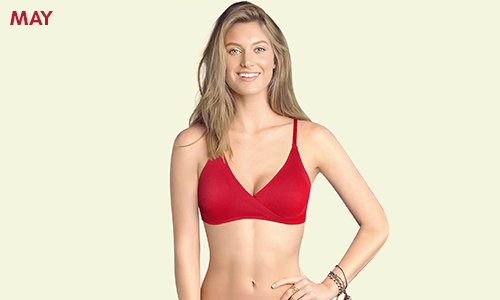 Say yes to low neck, V-shape and plunge neckline tops, and dresses this May. Plunge bra is the perfect pick to wear with them.It has angled cups to provide support and provide a deep cleavage. 
Bralette in June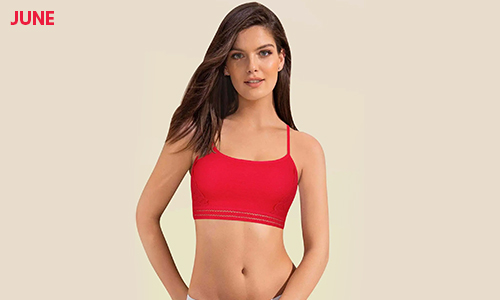 When you want your bra to be crop top, bralette comes to rescue. Bralette can offer supreme comfort, and a stylish look. It features flattering neckline, striking straps, and pretty cup design to wear as on outer wear by layering with your favourite jacket. 
Sports Bra in July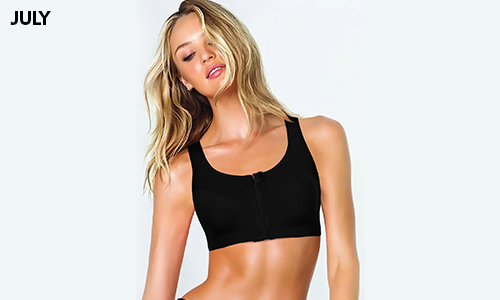 It is okay to flaunt your sporty look this June. Sports bras are ideal for any type of workout, featuring breathable padding, moisture wicking fabric to minimize your breasts moment during exercise. Sports bras can be worn as outerwear with jackets.
Balconette Bra in August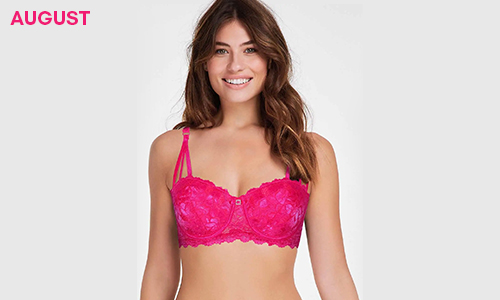 Add some cleavage this August. A balconnette bra is perfect to wear under sexy low necklines. It is tailored to enhance your cleavage. It will push the bust upward and provide half coverage to crata fuller and rounded look. Balconnette is the best pick if you want more volume to your bust.
Multi Way Bra in September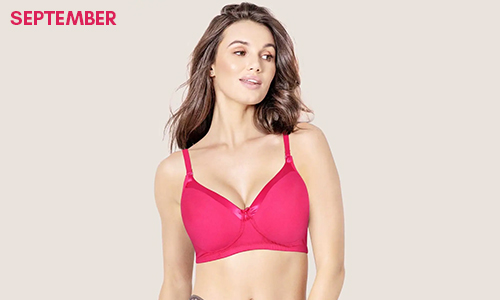 In case you need a multitask bra. It is a must have bra to your wardrobe due to its versatility. It features detachable straps to style as a one strap, strapless, criss-cross and more according to your outfit style. Who will not have such an amazing bra in the wardrobe? Grab your nows.
Wired Bra in October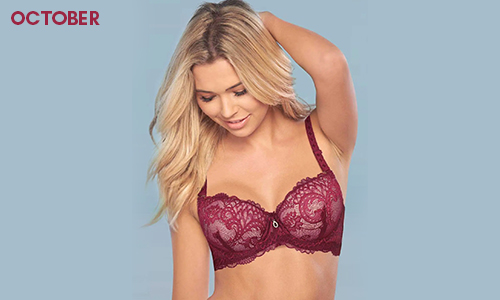 When it comes to support, an underwired bra will be your first choice. It has an underwire case to provide poke free support, shape and lift to your breasts. It is perfect for fuller breasts as it can provide extra support to heavy breasts. Get your desirable round shape now!
Bridal Bra in November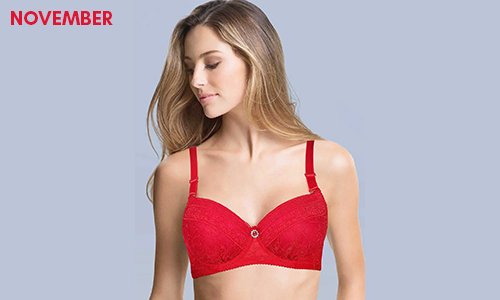 More romance in November this year! Bridal bra is mostly designed with luxury fabric such as lace, mesh and satin. Along with your wedding dress, you must own the most gorgeous and sensuous bra featuring delicate, flawless design to make you look more glamorous than ever. Bridal bras are special bras that can be worn at any special events such as parties, or date nights. 
Strapless Bra in December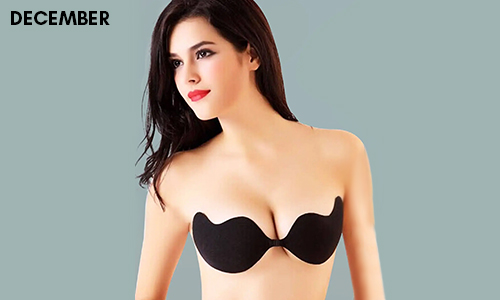 As the name suggests, it is the best bra to match with your off shoulder, strapless outfits. If you want to look flawless under strapless tops or dresses, you must own this strapless bra. 
Final Words
It doesn't matter whether you are choosing these bra styles according to your outfit, breast shape or occasion. What matters is how you feel while wearing it. Keep in mind that the bra that gives ample support, comfort and style to your overall look can have a better bond with you than some fancy bras. Fancy bras may not provide the support and comfort which you need every day. Shop these different bra styles for each month online now.