Having trouble keeping your bra strap and bra band? Here are 13 hacks from bra designers to keep things breezy and less complicated. Read this blog to understand the nuances of a good fit. 
Most Common Bra Problem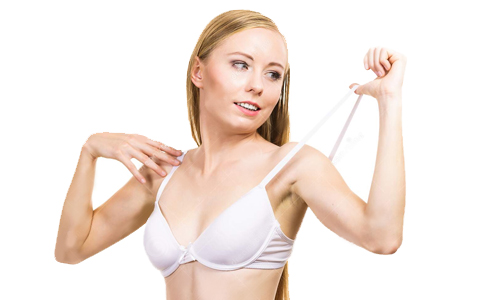 Here are the 9 most common bra problems faced by women even while wearing the best-fitted bra:
Bra straps slipping down 
Bra strap or band peeping out after a few months.
Bra band and straps expanding or getting hard after several washes.
Loose threads and dull elastic.
Bra marks after a hectic day.
Neck, shoulder, and back pain while wearing a bra after a long break. 
Rusted bra hooks.
Adjusting the tri-glide slide on the bra strap makes no difference.
Something doesn't feel right in general. 
Correct Way to Stop Bra Straps from Slipping Down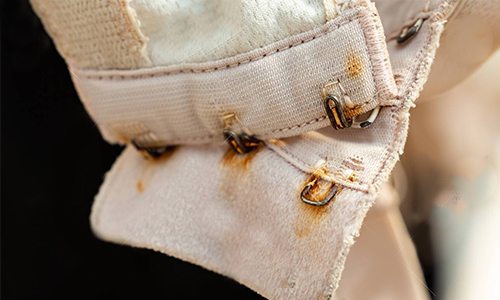 From time and again we have stressed the importance of wearing a well-fitted bra. But the truth is the human body is unpredictable, especially a woman's body. Even the best of the best bra will act up during periods. It is also not possible to get new ones every time a strap slips down due to overuse or improper maintenance. Find out why this happens and correct ways to stop bra straps from slipping down. 
Bra Straps Issues and Bra Hacks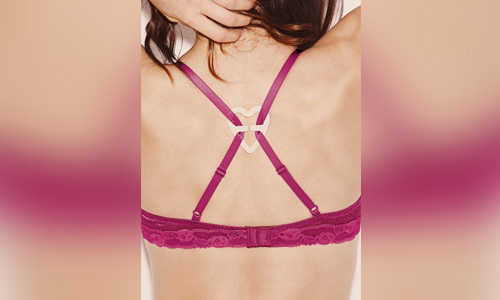 Check out these 13 tested bra hacks to keep your bra strap and other problems at bay:
Bra Band PositioningA bra strap can tighten when the bra band sits on the lower back and loosen up when the bra band rides up. Thus, it is important to pay attention to bra bands before taking up other steps to adjust the bra strap.
Wash CareThough most lingerie is machine washable, it is always recommended to wash them by hand or.

Coldwater is the best.
Use mild detergent and rinse properly.
Use lingerie wash bags while machine washing.
Palm press to remove excess water.
Never fold and store damp lingerie.

Hard detergents will leave soap residues between the fabric causing the straps to harden over time. While wringing can cause them to expand and lose their elasticity.

Steps to Loosen Bra Straps


Adjust the tri-glide slide to tighten or loosen bra straps every time.
Pulling the bra strap adjuster towards the breasts loosens the strap while pulling it away tightens it. 
No two breasts are the same size and it is not important to keep both the bra strap buckles at the same level. 

Multiway StylingIf adjusting the strap doesn't help enough. Try multiway styling bras. Detachable straps can be worn in a cross-back style to keep loose straps in place while being stylish.
How to Prevent Bra Strap from Expanding?Wearing the bra straps at the tightest point, wringing bras, or excessive pressure while removing sweat stains often loosen the fabric's elasticity causing bra straps to expand. Buy quality bras to prevent easy wear and tear and follow bra care routines to prevent bra straps from expanding. Go for detachable straps if you are unable to follow bra care routines because bra cups and bands always last longer than the straps.
Bra Strap AccessoriesWomen can opt for shoulder pads to prevent bra marks on shoulders or buy bra clasps or adjusters in adorable shapes to tighten bra straps.
Bra Band AccessoriesExtension hooks are preferred by women who have a wide chest and small cups. These band extenders can also be used to get a smooth look under revealing outfits.
Bra Cup Accessories Nipple cover, padding foam, and underwires are the common cup accessories that can be used to enhance a bra. Side spills, back fat, or loose cups can also impact the bra strap positioning.
Bra AccessoriesBra bags are the best way to prevent bra straps and bands from tangling. Detangling straps carelessly often reduces the lifespan of a bra.
Clothing Hack 1Sew in a snap button seal on the shoulder sleeve of an outfit and attach a small fabric with a snap button to make a loop. Close in around the bra strap to prevent the strap from peeping out.
Clothing Hack 2Sew a small fabric loop on the shoulder and use readymade bra clips to hold the bra and the fabric together. This can prevent bra straps from slipping down.
Transparent Bra StrapsTransparent bra straps tend to turn yellow with time due to body oils. Body oils also get the straps to stick to the skin causing it to snap. Thus, it is always better to stash a backup bra strap.
Bra Storage Hangers, bra bags, and a private compartment in the wardrobe or at least away from strolls, handbags, and belts are the best way to store bras. This can increase the lifespan and make your bras dent-free.
The most important thing of all is, it's ok to have your bra straps peep. A loose fit outfit, improper choice of bra design can also disclose your bra strap in public. It's not always the bra's fault.