You can try different bras for different occasions.  A right bra will be comfortable to wear and will give the needed support.  It won't tug or pull upwards at the back, push the breasts in the sides, or slip off the shoulders.   If you choose the correct size, it will fit on you as a frame.
There are many benefits of wearing a bra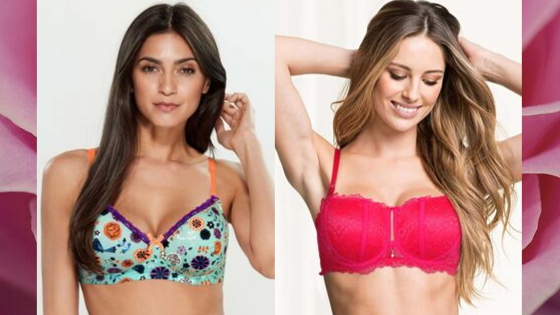 #1 Helps in protecting the breast tissue
Why to wear a bra? A bra can protect the fine ligaments, soft tissues, by holding up the breasts in position. Your breast tissues might get damaged if you don't wear a bra. Not wearing bra make it lose its elasticity and can cause sagging. Is it necessary to wear a bra? Not all the times but most of the times.
#2 distribute the pressure on breast muscles during physical activity
A bra stops your breast from getting exposed to stress during physical activity.  Not wearing a bra causes stretch marks on the breasts as they are not supported. This explains why do we wear bras, in general.
#3 Bra gives support against gravity
Bras give proper support and can protect your breast from sagging due to pull of gravity and ageing. Hence it is important to wear a bra at least during day time.
#4 Bra improve your posture and protect your spine
As you tend to stay erect instead of hunching, wearing bra develops proper posture. According to a study it is one of the important reasons to wear a bra.
#5 Bra prevents back ache due to bad posture
You know what is the one most important cause of a backache and neck pain in women? Not wearing a bra. Women with larger breasts complain about aches in the back. Because they don't wear a bra or they wear an ill-fitting bra.
#6 Not wearing a bra can make you look aged
The breasts weigh down when you don't wear a bra. it leads to the pulling of skin covering neck and face. If you care for your appearance it is necessary to wear bra.
#7 Improve your posture with Bra!
Bra helps teens develop good posture. A bra will help avoid developing droopy posture.  Maintaining proper posture is more important during the teen years. It is good to start wearing a bra in the teen years.  It helps girls to grow with confidence and no feeling of shame about their body. And the benefits of wearing a bra is endless.
#8 Bra is saviour for women with large breasts
Women with larger breasts are most benefited by wearing a bra. They can avoid weighing down of breasts and by that avoid back pain and droopy posture.
#9 Wearing bra improve your appearance
A bra makes you look more attractive and presentable as it helps look slimmer and toned.
#10 Bra is a blessing for women with small breasts
A Bra can make your breast size look bigger by 3cup sizes. Having smaller breast size is no more an issue with the help of size enhancing bras.
#11 bra helps to maintain breast health
Wearing a bra is more comfortable for women as the breasts stay separate. It avoids sweating, fungal infection, and rashes.
#12 Bra saves your breasts
During physical activities and exercise a bra helps the easy movement of the body. It distributes your breast tissue and safeguards your breasts.
#13 Bra makes you look pretty
Wearing a bra enhances your looks. Different types, designs, colors, patterns, frills, and lace make you look pretty in undergarments.
#14 Enhance your wardrobe
It's an inevitable part of your wardrobe that adds beauty and color.
#15 Bra improves confidence
Wearing a bra gives confidence about your appearance.  Whether it's your home or your office you can't deny that bra gives a boost to your self-appeal.