#1 Why We Celebrate Makar Sankranti
Makar Sankranti is a very prosperous festive in the Hindu customs. People celebrate this festival with enthusiasm by visiting temples early in the morning, cleaning the houses, and by praying to God for blessings.
The famous kite flying festival also takes place on Makar Sankranti- families fly kites with their loved ones and relations to enjoy the day. This festival delivers the message of forgetting the mistakes and bitterness among relatives and to make way for a new beginning and a healthy life.
#2 What to Eat on Makar Sankranti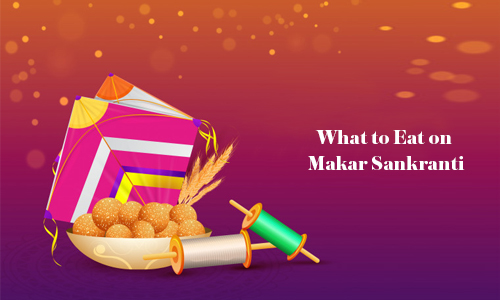 Makar Sankranti dishes will amaze you on a whole new level. People make special preparations at home all day. Special preparation of sesame and jaggery is combined to make special laddoos that make the occasion more special. They cook rice with jaggery and khichdi for lunch.
They also make snacks like- pakodi, kheer, gajak, pheeni and many other sugary and salty snacks.
#3 What to Wear on Makar Sankranti
It's festival time! It's time to throw on some colorful attire! To portray a dazzling look follow a Makar Sankranti dress code and experiment with your looks. If you want to wear something traditional, wear a saree or a kurta with contradicting leggings or palazzos.
Mostly for Makar Sankranti people wear black because this day marks the end of winter and the beginning of spring. Since black absorbs heat people wear it to keep warm.
You can go with black or with colorful choices according to your mindset but put on the best dress for Makar Sankranti. And most importantly what you wear underneath your outfit matters. Explore few Makar Sankranti lingerie items to dazzle up this festival.
Pair Your Traditional Sarees with a Fancy Bridal Bra
To ensure your dream wedding dress looks perfect, grab the best perfect fit bridal lingerie. These include strapless, backless and corsets, you can even wear this on any special occasion like Makar Sankranti.
Trust Everyday Bra with Any Casual Wears
The everyday bra gives you optimum support and comfort. You can wear this for any outings- everyday bra is thoughtfully made to be skin-friendly for everyday use. And at the festival time, it will be very supportive and comfy.
Salwar Kameez with Beginners Bra for First-Timers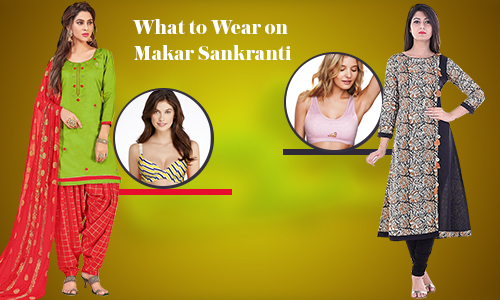 Are you a first-timer with bras? You should start with comfy trendy beginner bras because getting the first bra is a big deal. Start simple and comfy!
Pair Off-Shoulder Dresses with Sexy Push-Up Bra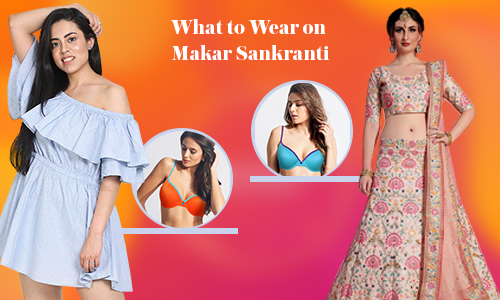 Let's say you are planning to wear a deep-neckline dress for this Makar Sankranti. Push Up bra is all you need. It will provide you a natural lift and an alluring look.
Lehenga Choli with Plunge Bra for Classy Look 
A plunge bra is specially made for occasion wear. This bra will vanish under deep necklines and feature an appealing look. A plunge bra is specifically designed for dresses with v-neck and low-cut dresses.
Match Your Churidar Suit with Balconette Bra for Elegance
Balconette bra has an uplifting effect that provides good support. It is a sexy bra with lightly lined cups for extreme comfort- you can wear it for any occasion.
Pair Your Sheer Saree with Our Sexy Shapewear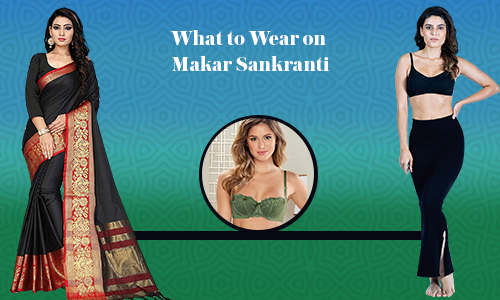 Makar Sankranti is all about tradition. Wear a saree for an alluring feminine look and to spice it up a bit get yourself shapewear and mark the day with class.