Wedding shopping is really exhausting….especially when you are a chubby bride. The biggest challenge you'll face is to decide which style will work best for your stout figure. Hey!! Curvy girls… Do you have wrong bras – the one that slips, chafes and pinches you daily? Remember a bad bra from your collection is not going to work out on your big day. As per the style expert's recommendation, a curvy bride to look sleek on her day should wear the correct bit of clothing underneath her wedding outfit. The right undergarment can go a long way enhancing the look of any bridal outfit.
But don't worry dear bride's we have some fabulous plus size lingerie styles that would help you look dead drop gorgeous on your special day.
Red carpet strapless bra
Plus size woman can find it extremely challenging finding a strapless bra that not only snug fit but gives the correct amount of support. Most retail stores might not have a range of sizes stocked, but the style you want in your size could be easily available to shop at online stores. For a strapless bridal outfit, this bra style remains a must-have below. But a strapless bra that comes up with an option for straps, so that you can wear them in your daily rotation after the wedding.
Plus size Ultra lift underwire bras
The underwire bra for curvy brides is one perfect solution to create smooth lines and slimming effect under your wedding gown. This piece of lingerie is available at an affordable price to shop online and it's worth to invest in for the confidence you will experience on your wedding day. The three-piece cup of underwire style will be having inner-boning for extra support but the undergarment won't make you feel constricted the entire day. Make sure you pick up a fabric which is soft and breathable so you'll forget you are even wearing it.
Lace collection high- waist hipster
Support on the top is very important, making you feel lean and sexy on the bottom has to be considered especially if you have chosen a form-fitting bridal outfit. The high-waist hipster is certainly functional and it is also an attractive piece that will make you feel good about wearing. The highlight of this full coverage panty is that it stays firmly without getting rolled down. They are easily available in large sizes to shop online.
Never say no to a bridal camisole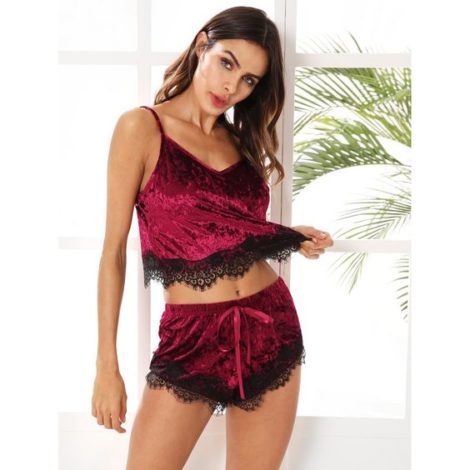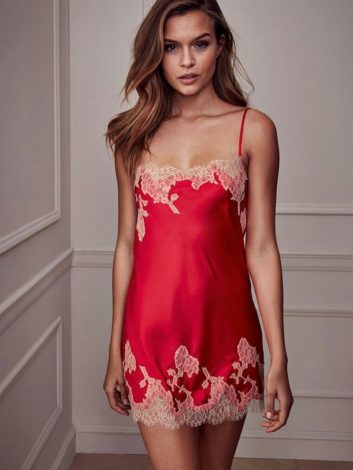 The sleek camisole which is available to shop online remains an excellent choice to be worn for the wedding night, particularly if you are a woman who prioritizes comfort. Let the piece be in your honeymoon lingerie collection for lounging in your hotel room. Stretchy lace trim camisole remains super soft and the delicate piece comes up with adjustable straps.
Styling tips for a curvy bride – Shouldn't ignore
A curvy bride should avoid picking up tight mermaid cuts that accentuate hips and should go for a lehenga which looks flared.
Plunging neckline is not ideal for bustier brides. The neckline of your blouse plays an important role in making you look trimmed from the top. Sweetheart, V-neck, and square necklines will usually work best for curvy brides.
Experts recommend curvy brides to pick up lighter fabric like satin, crepe, and georgette. Avoid clingy as well as thick fabric as it will make you look bulkier.
The underwear types and the styling tips given above would surely make a plump bride look graceful in her bridal outfit. So go ahead and enhance yourself to look pleasing on the big day.