Any attire dressed up by a woman loses its charm if they are not paired up with the right bra underneath. The intimate wear greatly impacts how confidently you can carry yourself in public. Yes, it's true we are influenced by what our beloved actresses wear on-screen.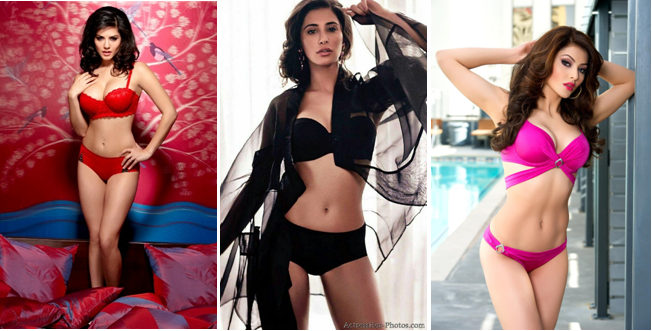 Celebrity innerwear remains attractive, colorful and unique in design, making us be fall in love with the style. In fact, most of the times we tend to search the innerwear online worn by a Bollywood artist in a particular movie to buy the identical piece. Women are observing out a way to get closer to their favorite actor they would never meet.  Now let's have a look of some actresses who looked hot n' sexy in lingerie outfit worn on screen as well as off-screen and become a hit.
Sonam Kapoor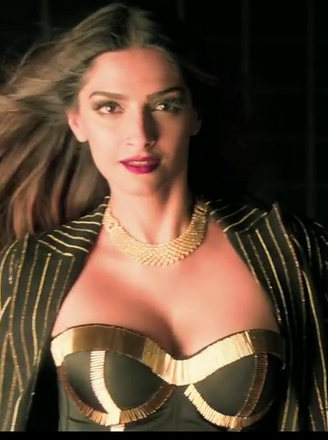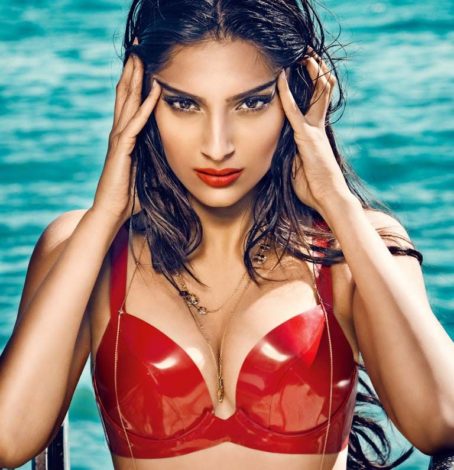 Sonam Kapoor's sexy Tareefan outfit is one such thing that cannot be ignored. Sonam sultry style in Veere Di Wedding song Tareefan made her look fiery hot. The vintage lingerie, a black and gold bustier top decorated with metallic sticks along the cups and hemline were looking sharp and it was really drawing attention. Later on, for a magazine shoot, Sonam was seen sizzling in a red bikini. The red wet sticky latex bra was worn for a photo shoot for the GQ magazine.
Deepika Padukone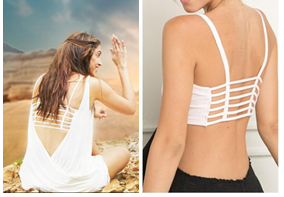 The six strap bralette worn by Deepika in movie tamasha remained a trend among youngsters. Many loved the style and there was a higher search for the identical bralette online. The multiple back strap bra comes up with many straps to accentuate the back. The best option to be worn is to pair it with a backless or a low back top. They are available padded and crafted of comfy material cotton. Look how Deepika styled the bralette in the movie Tamasha, the similar way you can show off the innerwear, next vacation.
| | |
| --- | --- |
| Buy 3 for 888 | Buy 2 Bralette for 1499 |
Alia Bhatt
The Bollywood actress Alia Bhatt is known for her comfy style was recently seen in a women's award held in Dubai wearing a red gown with Christian Dior Straps. It remained a highlight when she pulled off with panache. The Dior print bra straps brought the designer logo out open into the limelight. Since fashion is moving fast, so there is nothing wrong to flaunt the high-end labels. As long it's a trend, people will wear the logo, therefore, next time try to make it showy as possible.
Shraddha Kapoor
The "prettiest half girlfriend" was seen wearing a caged bikini top steaming up in the Baaghi love song 'Bas Tera'. Shraddha nails in her bikini avatar and the new cage top become a trend among celebrities and youngsters during this steamy summer season. The caged bikini top can be worn with a sheer top if you want your things to cover up. The amazing benefit of the innerwear is they give an illusion of a thinner, more toned shape which is something every woman wants to highlight. You may wear them under a crop top, tank top or as a beach cover-up. The piece will make you look tantalizing lying by the pool.
Jacqueline Fernandez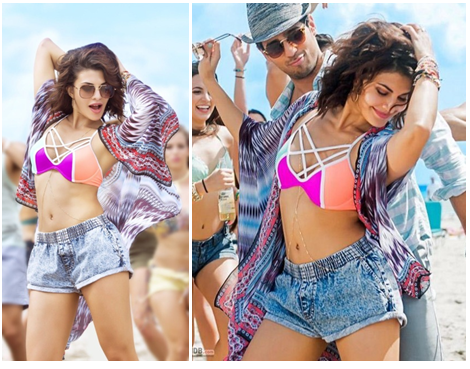 Jacqueline looks smoking hot in the movie 'The Gentlemen' with Sidharth. She has added a beachy vibe to her outfit. Shot in the backdrop of Miami, the actress looks cool, quirky and candy. The shirt was left unbuttoned layered over a deep-colored cage bra which added a hint of sexiness. The pretty innerwear, when paired with shorts, made her look entrancing. To show off your style, opt for a low scoop neck outfit making the straps visible when exhibiting the cage bra.
| | |
| --- | --- |
| Buy 3 for 1199 | Buy 3 for 1199 |
These 5 celebrities are an inspiration to make us look unique picking up lingerie for vacation. When heading towards the beach for a holiday, flaunt your body with the best style bikini to make you look hot.