Are you tired of bra shopping guides? Skim through these 5 bra buying tips to choose bras for summer. You will be equipped to purchase bras in the summer.
Decide on What You Need First
Frolicking on a beach or in a mall wearing a dainty little comfy sundress is the best-case scenario. What about going to school, college, work, or staying at home? Isn't that how most women spend their week? So don't buy bras that are made for your weekends.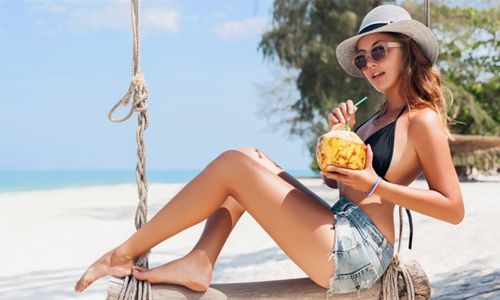 Here is how you should choose:
1. School/College Goers- 
Choose a bra that doesn't make your breasts jiggle too much while you play. Jiggling breasts are awkward and are responsible for backaches as well. Racerbacks, sports bras and training bras will be a great choice for a B cup and above, while "A-cup" girls should go for training bras, beginner bras, or bralettes.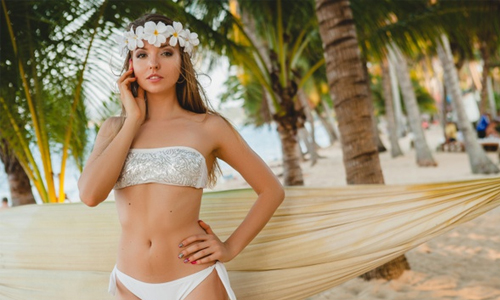 2. Working Women- 
Staying in one position for prolonged periods can affect your posture. Thus, it is necessary to buy a bra that provides the best support and comfort. So don't go for wired bras for everyday use during summer. Shop for everyday bras, T-Shirt bras, padded bras, longline bras, and push-up bras depending on your need, comfort level, and choice of clothing.
3. Home Makers-
As much as you would love to, it is impossible to stay braless the whole day. The best cards on your table are everyday bras, T-Shirt bras, bra tops, chemise, and if you are an "A-cup", you can go for bralettes and cami bras. 
What Are Your Secondary Preferences?
Second on our bra buying tips are secondary preferences. This will help you filter out beautiful but useless products that will only waste your money while you are purchasing bras in the summer season. 
Decide if you need a

padded or non-padded bra

Light dresses can display your bra seams so go for seamless cups

Detachable straps will allow multiway styling

Black, neutral, and skin colours are a must-buy

Figure out the amount of coverage and push-up level you will be needing
Three Alternatives In Material  
Now that you have the type and secondary preferences set let's jump into the third tip in our bra shopping guide, which is material.
Cotton 

is a summer staple, but what else can you go for?

Spandex 

sports bras

soak up and dry faster. They provide high flexibility and are breathable.

Lace 

bras reduce chafing and are elegant.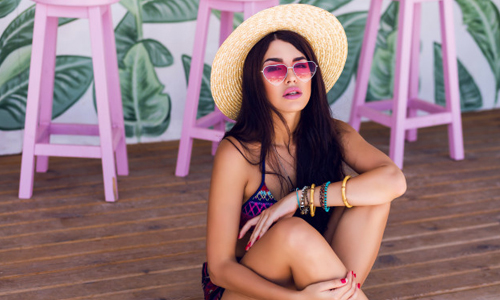 Style Options Are Foremost
What styles are available in the best bras to wear this summer season? Though fourth on the bra buying tips list, you should devote ample time to this list before you decide.
Casual bras  

with denim prints for a laid back appearance

Plunge 

bras for natural cleavage

Bras with 

lace 

for extra femininity

Transparent bras 

to rock a cold shoulder outfit

Moulded bras 

for east and west-facing breasts

Tube bras 

with no hooks or straps for an off-shoulder crop top

High support 

bras to tuck side spillage and sagging breasts
Five Things to Avoid
I understand it is important to look good and wearing a bra that looks sultry will heighten your confidence but digging and wiggling unknowingly to adjust your bra is a big no. Here are five things you should avoid while shopping for bras.
Bras with 

embellishments 

cause rashes and chafing.

Underwired bras 

are not suitable for everyday use.

Avoid a nipple show.

No polyester bras 

as they are hydrophobic and will make you feel hotter.

Don't go for smaller or bigger-sized bras because you have a  

dream number in your mind

. Wear a bra that fits you.
Now that you know how to buy the best bra to wear this summer season. Buy these top choices now.