Bra stories are often buried within and not many of us wish to share it even with our girl gang. This is one topic we often shy away from discussing! But, c'mon, there are times you wish there was someone who could listen to your funny bra-tales. Well, I swear I didn't know a lot of women have had the same experiences until I read the Quora column. So, let's unveil some of the interesting bra moments and have a good laugh at!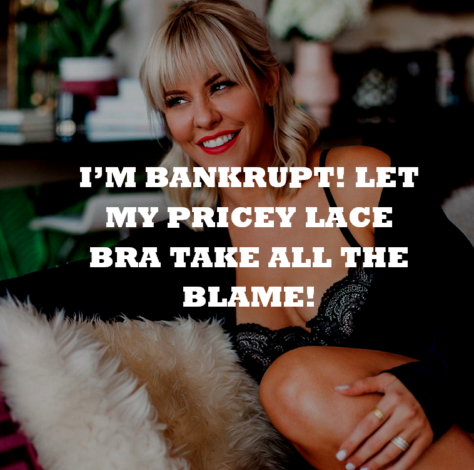 Let's be frank here! I have fancied lace lingerie for a really long time now. Not just me; my friends drool over these posh intimates as well. But, the point here is these skimpy bras and panties come with a heavy price tag and the funniest part is that I invested quite a huge amount of my first month's salary on an exquisite black lace bra and guess what? I bought the absolute wrong sizing and ended up sadly looking at my empty wallet for the rest of the month! It was one mistake I regret but hey, my love for lace bras has only grown bigger over the years.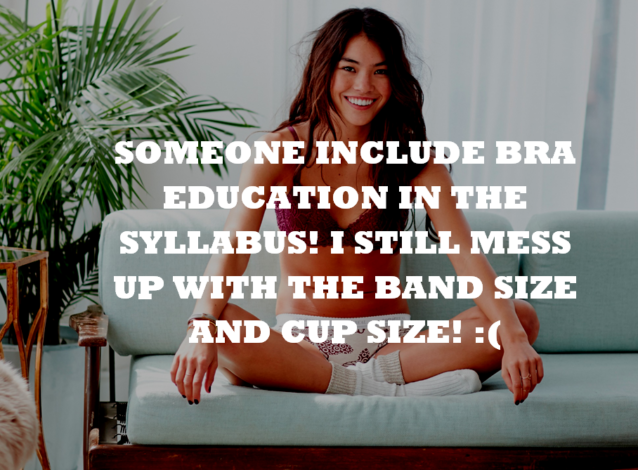 I seriously wonder why they haven't included bra education in our curriculum. Well, ain't you going to wear one every day for the rest of your life? I find a lot of questions on the Internet asking which cup is bigger, A or B. I personally have been with the same state of confusion and when my friend confessed how she thought D was the smallest in cup sizing, I burst out laughing. Let's get enlightened, girls! After all, one day you'll be left alone in a store to shop a bra all by yourself.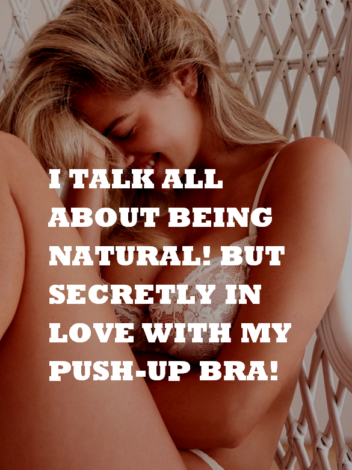 We all make fun of push-up bras, don't we? Right from comparing them with an air-filled bag of chips to memes about using them to bear heavy objects, these poor souls have been exploited. It isn't a funny recall, but the feel was something new. All those talks about being naturally beautiful simply vanished when I was blessed(Ok! A bit overrated statement) with the perfect pushup bra. Like it or hate it, you definitely cannot ignore this sexy intimate. And what more, you can secretly reveal a bit of your cleavage as well.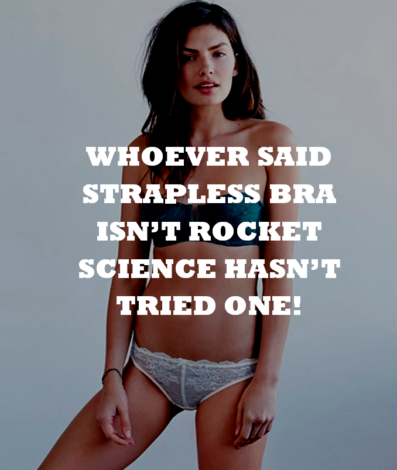 Here comes the real trick! You could easily relate to this experience if you had ever attempted wearing a strapless bra. All those injustices you did to your bra straps by claiming them to be too tight, too loose, chafing, falling, and hurting suddenly hits you hard that you start missing them badly. Yes, my first strive in a strapless bra was a complete disaster. With cups failing to stand alone without their much-loved supporters, it was funny and at the same time embarrassing bra day in an off-the-shoulder dress. But, cheers to my friend for helping me out with the hunt for a no-strap bra that could practically stay without falling off. Well, comparing it with rocket science is beyond question but once you master the art, it is as easy as pie.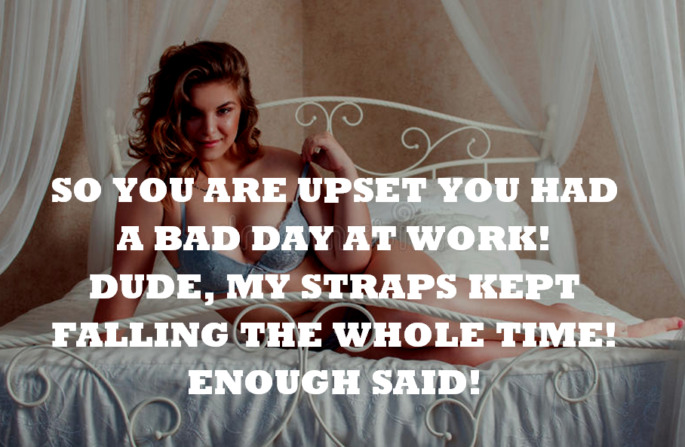 Just when my friend complained about his tiring work schedule, I just got reminded of the day when my bra straps strictly went against my words and if anything could be more ridiculous and tiring than that. The whole day I had to literally walk like as in a military march with straight and stiff shoulders. Uff! It seems funny now but from then on, I never fail to adjust my straps even when I sense a slight misfit.
Share your funny bra moments in the comments section below and let's have a fun time recalling the mystery life of our beloved bras.