The adrenaline rush isn't from a roller coaster ride, nor from bungee jumping, it's all from the thought of reaching the office on time crossing the hustles and bustles of city life. Yes, the women of today are striving hard to satiate both financial responsibilities and family needs as they forget to even take care of themselves. In a day where she has to handle those back-to-back meetings and round-the-clock work schedules, there is definitely no room for uncomfortable innerwear. Well, who in this whole wide world could even focus on meeting deadlines with a poky bra on? Here are 5 bras that would save your busy day from wardrobe mishaps.
1. Susie Navy Blue Push Up Bra with Satin Straps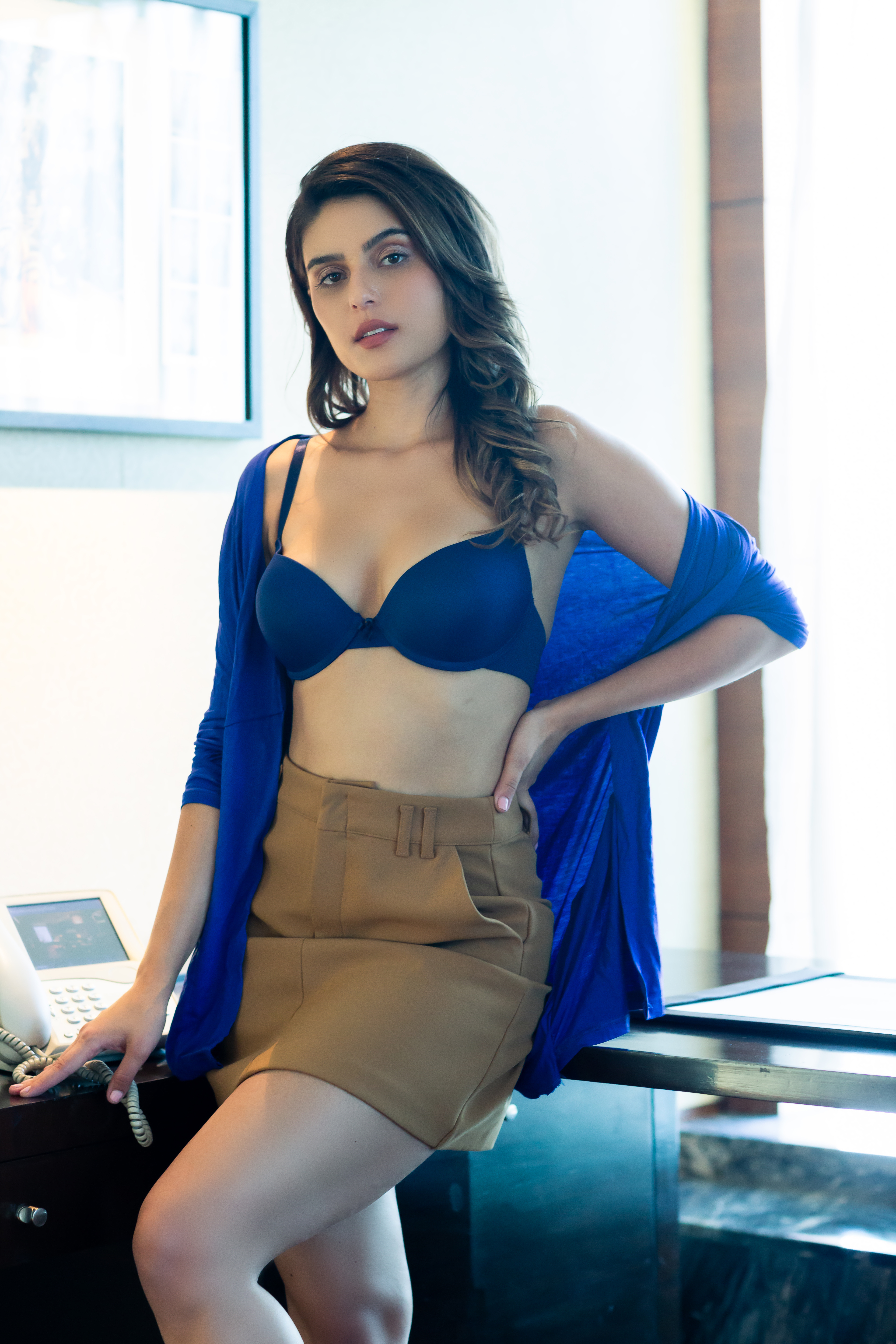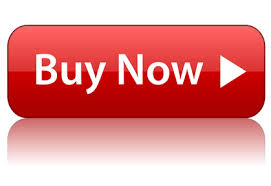 Highlights
• Revolutionary laser-cut cups for an ultra-smooth finish
• Supportive Angular padding
• Welll-fitted underwires that offer a natural lift
Solids are always a class apart, aren't they? This navy blue beauty from the label Susie is your go-to bra for close-fitting formals. Apart from sculpting a sleek and sophisticated bust line, this seamless intimate keeps you focused on work rather than bra lines.
2. Susie Black White Tiny Hearts Lace Underwired Moulded Bra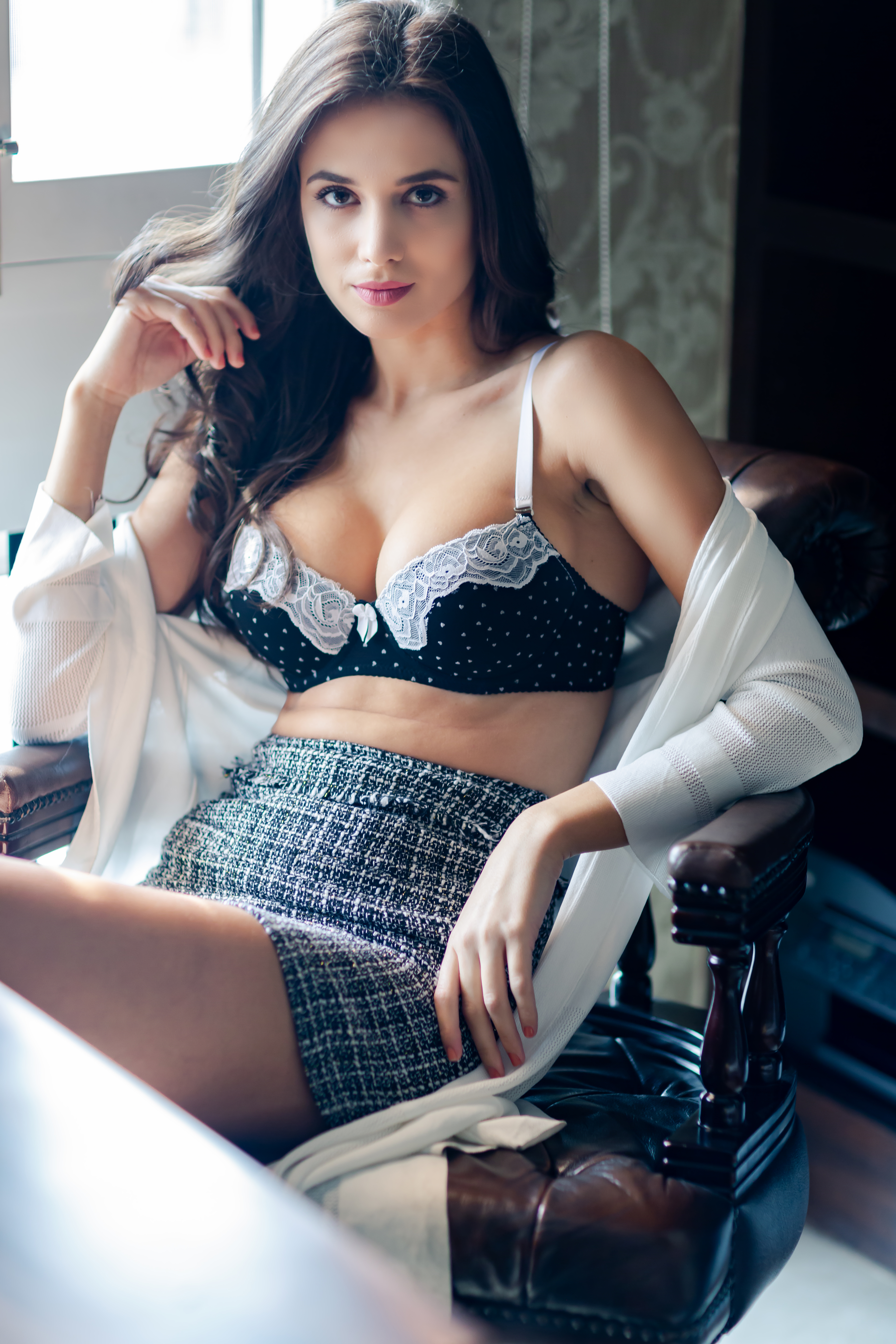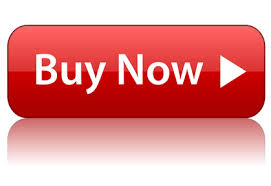 Highlights
• Incredible shaping and contour with formal shirts
• ¾ coverage lace-detailed cups
• Contrast convertible straps for the ease of multi-styling
Oozing courage, charm, and competence in every pore, this plush bra secretly whispers what a sexy goddess you are no matter where. There are times when you feel low and a little encouragement from your bra isn't that bad, after all. Moreover, the rich monochromatic tone is something worth spending a penny for.
3. Susie SPECTRA Plum Cotton Padded Everyday Bra With Detachable Straps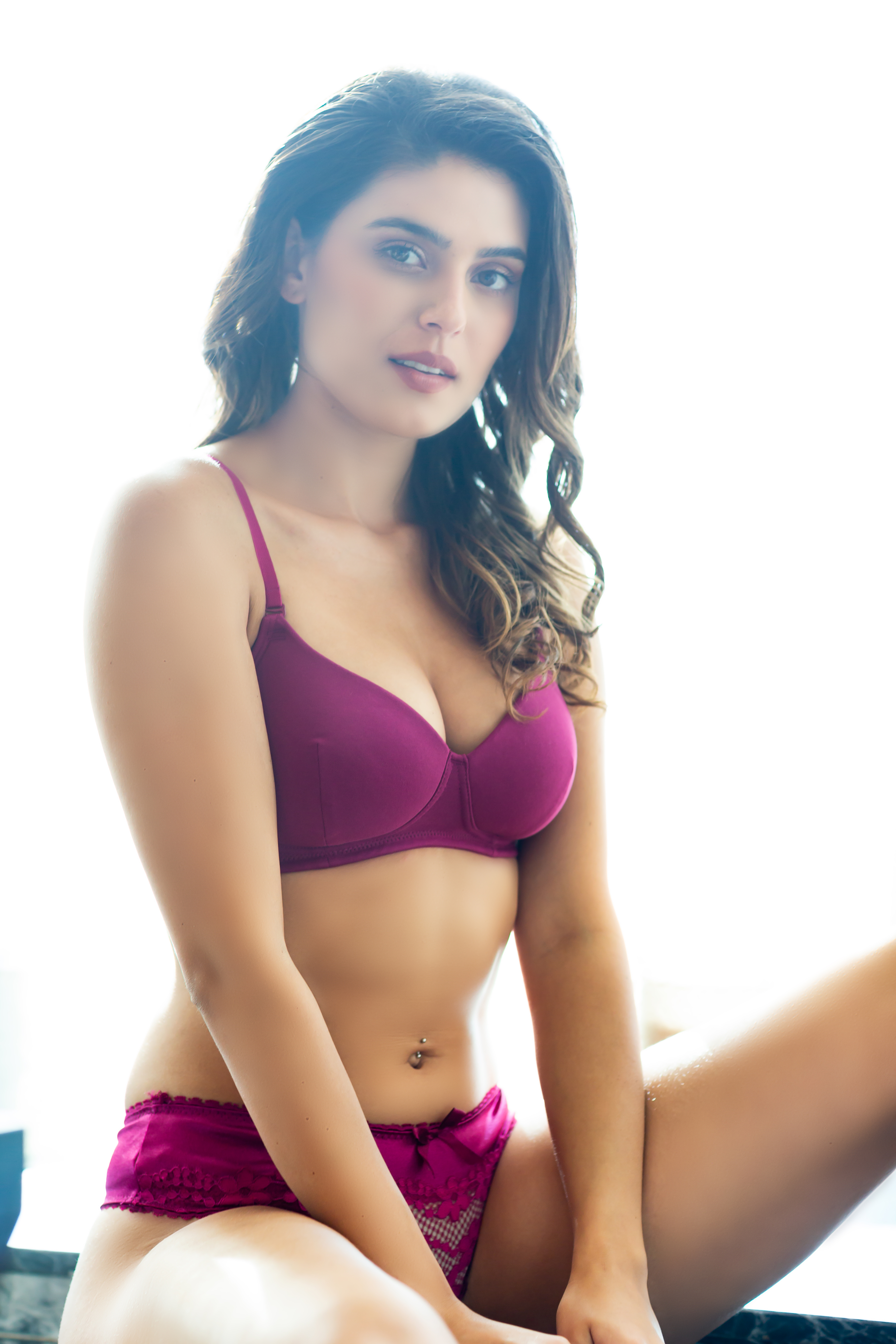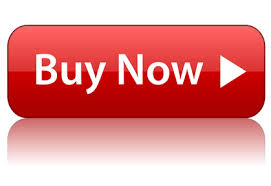 Highlights
• Cotton-rich cups for workhours during summer
• Easy wirefree finish
• Subtle padding ensures nipple coverage and bust support
How cool it would be if we, the office goers, had a summer vacation just like kids? Unfortunately, since that is practically impossible, these bras are here to ease the scorching heat of summer-time workhours. Tailored with foams that are just enough to snug your breasts, this maroon bra is a breathable favorite that keeps sweat and rashes at bay.
4. Shyaway HANA Black Pink Polka Print Seamless T-Shirt Bra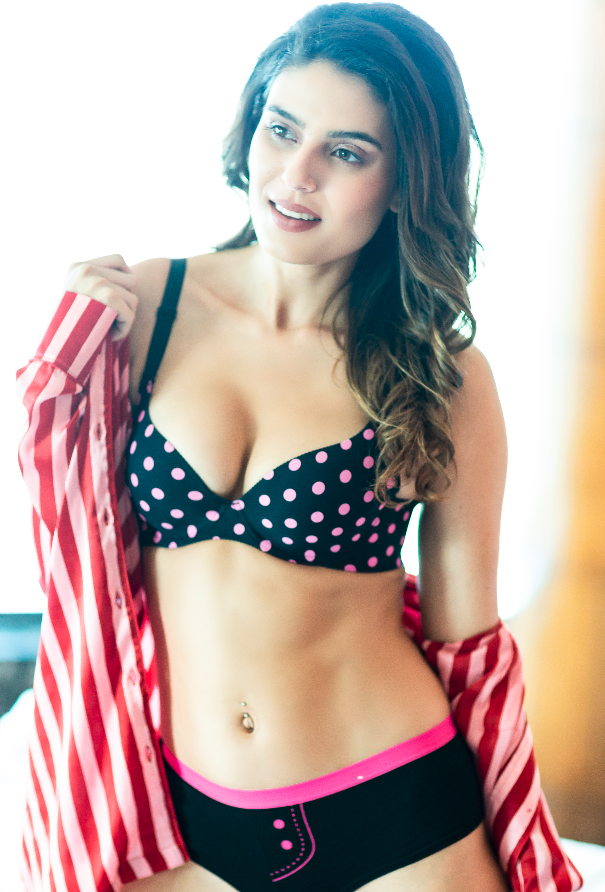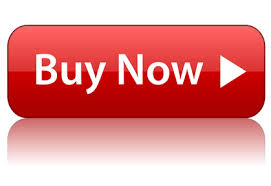 Highlights:
• Fun-filled polka dots to enliven the boring day
• Finely molded seamless cups to stay out of bra lines
• Supportive non-poky underwires
Probably the best fit for a Friday? Yes, this bra could be the perfect piece of intimate to welcome the weekend with a smuggy smile. Bright funky polkas with uncompromising bust lift and support, its cups take majority of the credit for the chirpiness it offers. Also, this bra would be a reminder that happy days are ahead.
5. Susie Aqua Green Push Up Bra With Satin Straps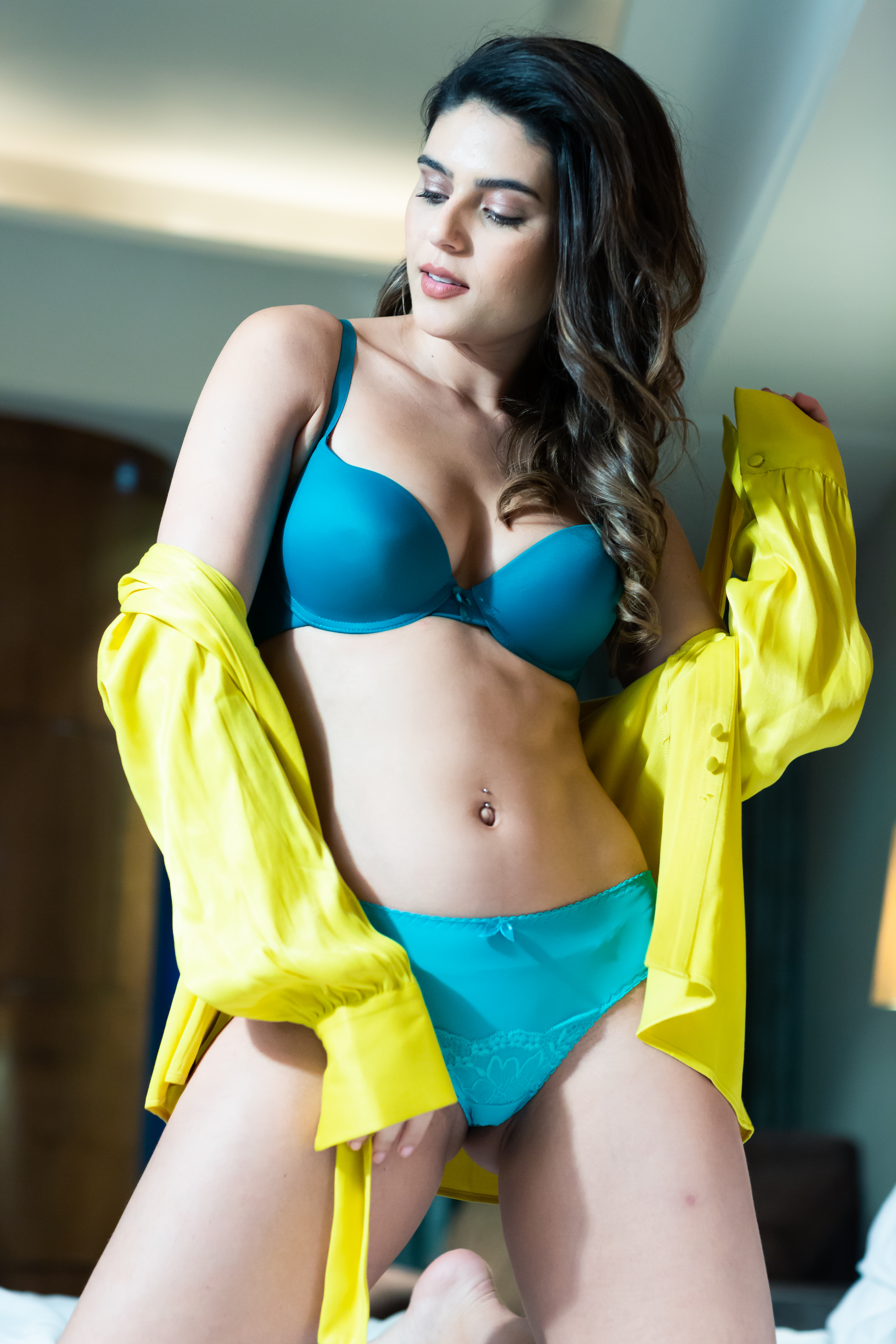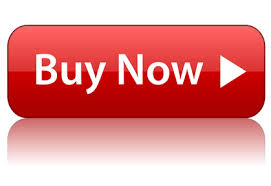 Highlights:
• Angular pushup padding for ultimate lift and contour
• Plunge neckline to adorn V-neck outfits
• A rich blend of polyamide and spandex for the fabric
Beating the Monday blues would no longer be a Herculean task. The striking jewel tone of this aqua green marvel will give you all the strength to deal with the hectic week ahead. Be it casual tshirts or formals, this intimate is the key to round-the-clock comfort and confidence.
Most of us aim to attain that work-life balance yet badly fail at it. But, when you have bras that feel like home, we guess there isn't much need to think about the art of balancing.