Most of you have thought that full coverage bras are a way out of fashion and only women over the age of 40 will go for full coverage bras. But it is not the case. Most of the women in their 20s and 30s also prefer wearing full coverage bras for their support, coverage, and most importantly as daily wear. 
Depending on the personal preferences of many women, there are many varieties of full coverage bras available at the Shyaway online store. We provide a variety of bras with high to full coverage to address your spilling concerns. Explore our bras in a variety of sizes, styles, and fits. 
While large breasts may be quite beautiful and help you amp up the sensuality of many outfits, sometimes even the large-breasted woman wishes to cover her sexy appearance. Our full coverage bra for a heavy bust can help you attain full coverage without sacrificing style. Find your ideal bra from t-shirt, minimizer, moulded to wire-free designs. Now you get to choose the best full coverage bra in numerous styles that are suitable to your attire and activities. 
Shyaway provides you with a wide range of top full coverage bras in a variety of designs. The following are some of the best full coverage bras available in our store.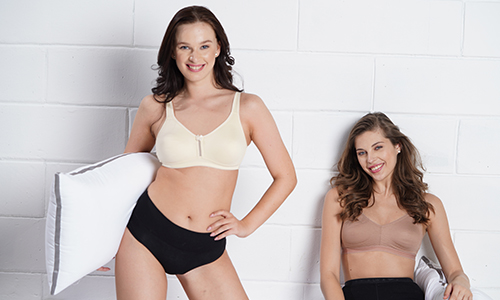 1. T-shirt Bra
https://www.shyaway.com/shyaway-hana-black-geometric-print-seamless-t-shirt-bra/
A full-coverage style, such as a t-shirt bra, works nicely with a high-neck shirt. The top edge or seam is imperceptible beneath the shirt due to its increased coverage, resulting in a fully seam-free look, which makes this full-coverage t-shirt bra one of the best-selling full coverage bras in Shyaway.
2. Minimizer Bra
https://www.shyaway.com/susie-black-beauty-wirefree-full-coverage-minimiser-bra/
A Minimizer bra conceals the whole breast while moulding it to fit tightly against the torso. This results in a minimal appearance that would be difficult to achieve without a full-coverage style. That's why most women prefer full coverage minimizer bras to flaunt their look under any outfit. Go through our best full coverage bra for the large bust at Shyaway online store. We are sure you would love this style.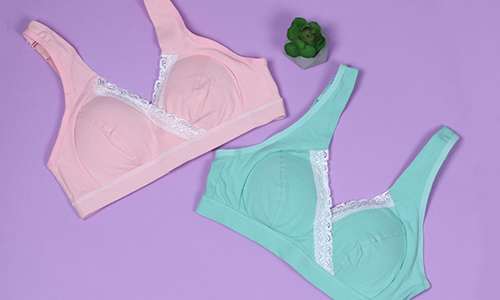 3. Moulded Bra
https://www.shyaway.com/susie-black-beauty-wirefree-full-coverage-moulded-cotton-bra/
A moulded bra is one in which the cup is constructed from a single piece of fabric and no seams are running through the centre of the cup. A full-coverage moulded bra prevents quad breast and leakage while still providing a sleek appearance. They are a genuine win-win if you need that extra lift and support in one product.
4. Sports Bra 
https://www.shyaway.com/susie-black-beauty-cotton-full-coverage-moulded-sports-bra/
A full-coverage sports bra is recognized as the best support bra for full-figured women that are intended for light exercises such as walking, yoga, and stretching. This bra is ideal if your workouts are largely bounce-free. To get the most out of your workout, choose a low impact bra with a soft, pleasant feel and amazing stretch.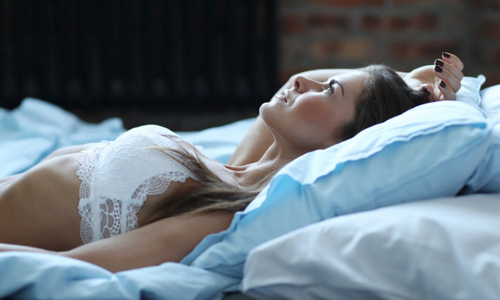 5. Nursing Bra 
https://www.shyaway.com/liberti-world-pink-nursing-bra/
Rather than breastfeeding, a nursing bra plays a vital role in maintaining your breast health during your pregnancy and the postpartum period. Most of them choose our full coverage nursing bra as they support your breast growth throughout your postpartum period and also provides support and coverage to the women during and after breastfeeding.
6. Bralette Bra 
https://www.shyaway.com/shyle-ocean-blue-full-lace-fancy-back-full-coverage-bralette/
Want something exquisite? Then grab these best-selling full coverage bralette bras from Shyaway. We all know that bralette bras never lose their charm. Their simple full-coverage style gives you the simple and classy look under any party wear or body-con dresses.  Bralette bras are considered the best full coverage bra for heavy busted women as they provide you with the coverage and support you need.
7. Padded
https://www.shyaway.com/taabu-big-dipper-blue-mesh-neckline-padded-full-coverage-bra/
Full-coverage padded bras are ideal for people who desire a more traditional look. When it comes to everyday necessities, Shyaway's full coverage padded bra is a solid choice. It will look great with saree blouses, kurtas, and western outfits. Many women lose out on this feature of full coverage padded bras by avoiding them without first trying them on.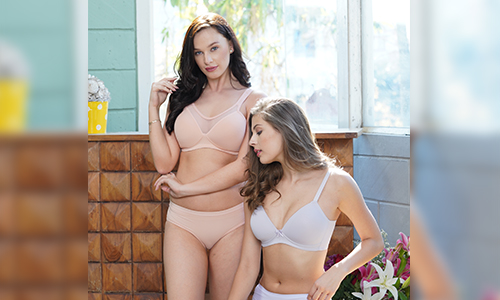 8. Non- Padded Bra 
https://www.shyaway.com/susie-black-beauty-non-padded-wirefree-full-coverage-everyday-bra/
Although the padded bra has a more uplifting image, the non-padded full coverage bra also provides a subtle finish in the way you want. Furthermore, while manufacturing full coverage non-padded bras, softer materials are typically employed, which gives your skin the opportunity to breathe, resulting in a less heated and sweaty mess.
9. Wired
https://www.shyaway.com/shyaway-hana-white-black-print-seamless-t-shirt-bra/
When wearing both ethnic and western clothes, these bras allow you to keep things simple. It is an excellent choice for layering. Full coverage underwire bras are available in a wide range of sizes, fabrics, and designs. This implies that even plus-sized ladies may enjoy its numerous benefits while remaining comfortable. 
10. Wire-free Bra 
https://www.shyaway.com/susie-surf-blue-wirefree-full-coverage-minimiser-bra/
Not only do strappy bralettes have a lot of full coverage options, but so do wire-free bras. Sometimes all a lady needs is a nice bra to keep her calm and comfortable throughout the day. Wire-free bras are the greatest choice for doing this. Full coverage wire-free bras provide the user with a modest look, additional comfort, and optimum ventilation, and also it is the best choice for daily wear.