Lingerie Shopping in India
Lingerie shopping is an intimate experience that needs privacy and freedom regardless of factors like environment and people. Offline lingerie shopping in India is often an inconvenience for women and also for men at times. We have come across many people sharing awkward experiences while lingerie shopping who are either very hesitant to go to an offline store again.  The reasons are obvious. Lingerie shopping in India is always tied to the social stigma and talking about your size and shape is still a taboo.
Lingerie Shopping Problems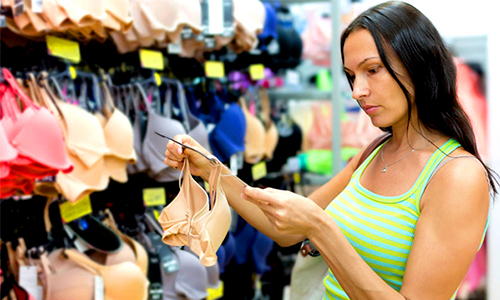 There are specific lingerie shopping problems women face and one of the most common issues is choosing the wrong size lingerie, especially bras.  This happens very often. Many shops hire people who don't possess any knowledge about bra sizing or fitting.  The shops employ them as bra assistants only for the eligibility that they are women. In India, the store assistants magically find out the correct bra size by just looking at a woman's chest while she enters the shop. There are many women who trashed the new bras that they bought trusting the shop assistant who decided their bra size based on a hunch.  And that's not all!
Awkward Situations While Lingerie Shopping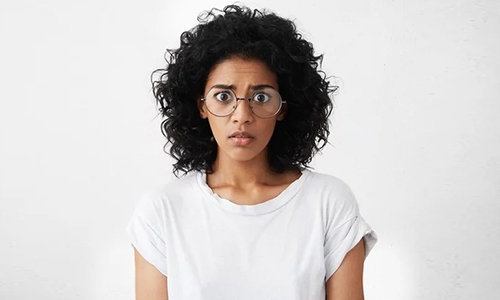 Have you ever faced awkward situations while lingerie shopping? How many of you will agree that in India it's like gambling- if you hope to buy a bra without knowing your size and by just looking at the lingerie? For this reason, you must use a bra size calculator before making a bra purchase- be it online or offline. Not to mention panties. The shops won't let you try them on and you hope they fit you by just looking at them.
Crazy Lingerie Awkward Situations While Lingerie Shopping Moments
Are you planning to buy a transparent baby doll or an animal print bra with the explicit neckline, or a thong for the upcoming Valentine's day? I bet you go into a lingerie store and buy whatever you wanted without coming across a single weird look or giggle from a fellow shopper or the person in the cash counter. And the classic one in the name of assistance is "Mam, this won't suit you", and another one,  "Mam, that pattern not available in this color" – that's the moment your choice or decision is snatched from you- these will be buzzing in your ears until you reach home and even afterward sometimes. These are the reasons why lingerie shopping in India increasingly happens online rather than offline.
What If You Are a Tougher One and You Don't Feel Any Inconvenience or Awkwardness or Whatsoever?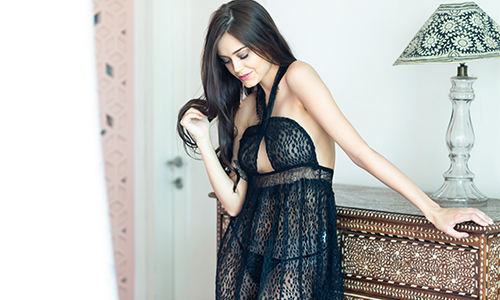 Bravo! (By all means) I recently saw a newly-wed couple dashing into a clothing shop where I was shopping. Needless to say, they were everyone's focus of attention also for the reason that they were in their wedding dress and the people who accompanied them waited in the vehicle outside. The bride in the lehenga and jewelry and the groom in sherwani went to the lingerie section. They ignored all the stares and giggles. They took a while to choose the lingerie and their friends started honking the vehicle to make them rush back.  At that moment all I was thinking is "would that lingerie fit her properly?!" This may sound presumptuous. But hey! I told you the truth. This makes me wonder, do you have to compromise on one thing or the other while doing lingerie shopping in India, especially offline?