Valentine's Day is around the corner. Worried about what to wear on Valentine's Day? We are here to help you with the best Valentine's Day lingerie styles. Everyone has different plans on V Day. Some like to go on a date night, some like to visit places and so on. Wear whatever you like, we assure you will look dazzling and sexy in all your outfits in our lingeries. Look alluring on Valentine's Day, here are some of Valentine's Day lingerie 2021. 
Best Valentine's Day Lingerie Styles
Red Bras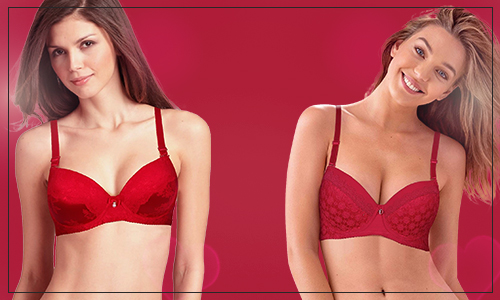 Red is not just a colour, it's a mood.
When you think of Valentine's Day, everything that comes to your mind will be red, because red is the colour of love, beauty, courage, respect, and romance and it is closely associated with Valentine's Day. The colour red also represents a beating heart. This is not just a normal Day to wear boring lingeries it's the time of the year to look special. So wearing an alluring red bra will definitely give you a Valentine's Day mood. We have a wide range of red bras with various features so you can wear it under all your outfits. You can also wear a red satin bra with a lehenga or a flowy bottom. 
Baby Dolls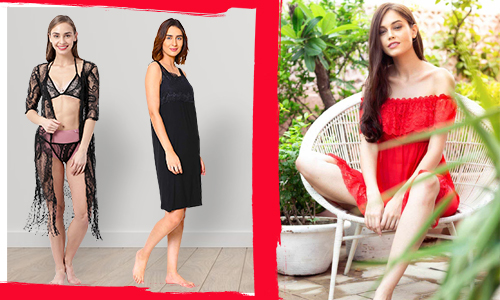 Just flaunt sexy!
Planning to spend your Valentine's Day at home Or in a resort destination? Then our baby dolls are just for you. Baby dolls are specially crafted with love and care especially for Days like Valentine's Day. Baby dolls are tailored in delicate yet luxury lace. We have various types of baby dolls according to your mood. 
For a romantic night- sexy lace babydoll will do all the talking.
For a casual evening walk in your place/resort – our spaghetti lace top and modal chemise or a red lace shoulder babydoll will give you a comfortable classy and sexy look
For Backless Outfits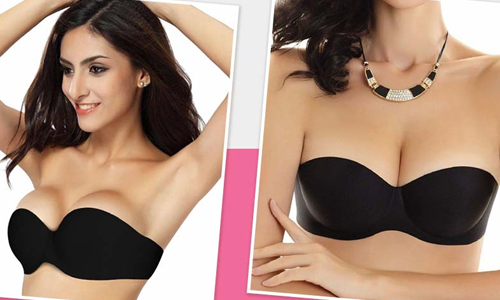 Go strapless!
You may have ignored many outfits worrying about your 'bra strap show' or you might have not known what to wear for a backless outfit. Backless dresses are in trend because they give you a simple yet sophisticated look. You can wear any backless outfits in our best selling strapless bras without being conscious. You don't have to worry about support. Our right fitting strapless bra gives you good support, shape, and also deeper cleavage look. 
Plunge Bras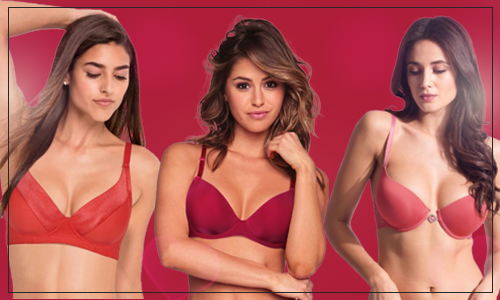 If you are planning to wear deep V neck or low neck for your date night on this Valentine's Day, then get your hand on plunge bras without a second thought. Plunge bras give you a fit with perfect coverings. Plunge bras help you to show off your cleavage looks irrespective of your outfits. 
Bralette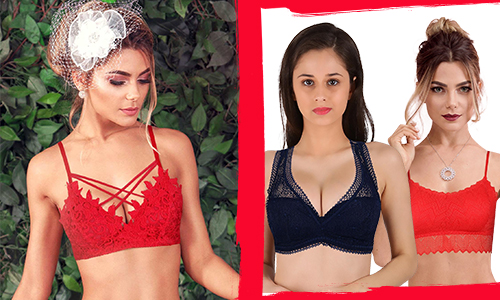 No wonder why bralette is women's favourite. Bralette can be styled in different ways. Our bralette works even as an outfit. Wear our bralette as a crop top with a flowy bottom for your Valentine's Day date night. You can also wear a bralette beneath your denim/ sheer for a trendy look on your V Day.