Biggest Lingerie Trends to Try This Summer

Summer is right around the corner, and you are probably purchasing all your necessities for an ideal seasonal wardrobe. But there is this one main thing you might be forgetting and that is lingerie! There are super-duper lingerie trends to try this summer, have a look at the site and collect all your favorites. 
Lingerie gives you amazing comfort from within- you should purchase the right one for it. Check out this blog to find out more about lingerie and comfort.   
1. Hottest Lingerie Trends (Bikini & Thongs) This Summer 2020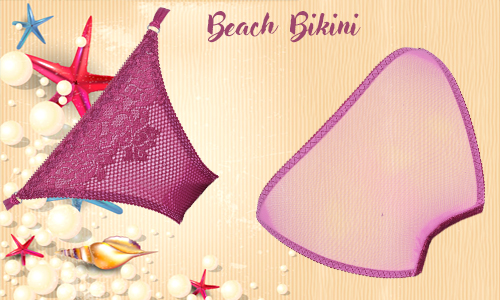 You can live all summer in these bikini & thong panties if you find the perfect one. It is comfier and light if you are planning a trip to Goa or any other destination this summer grab these comfy bikinis and thongs for extra glamour.     
Many types of bikinis are selling this summer, for example, mesh bikini panty, red bikini panty and in thongs, cotton and double bow thong panty is the top-selling ones.
How to Wear Bikinis with Your Summer Outfit?
To enjoy the sunny days, club your thong with a Hawaiian shirt and roam around in style. Or buy a summer style scarf and tie it fashionably around your waist over your bikini for more fun. Wear a bikini under your swimsuit for a clean-cut swimwear.
2. Freshly Stocked Nightwear for This Summer 2020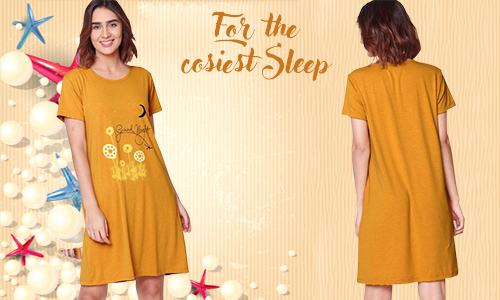 You simply can't get through summer without a Nightgown. Nightgowns will make your nights more special, there are varieties of colours and different types of nightwear such as sleeveless nightgowns, printed nightgowns, shorts sets, pyjamas and much more.
If you want to feel comfier at home- opt for a sleeveless nightgown with stripes for a stylish look.
How to Wear Summer Special Nightwear?
If you want your nightwear to look more sexy and stylish, pair it with a hipster panty and lounge around. There is nothing more comfortable than roaming around in one-piece in the summertime. If you ask what is special about summer nightwear, you won't know it until you wear it!  
3. Sweat in Style with Our Summer Edition Sports Workout Leggings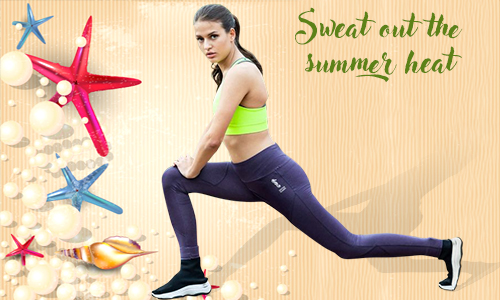 Get decked up from head-to-toe for your workout with our sportswear collection. You should definitely buy summer sportswear leggings for your fitness. If you ask what is sportswear- here is the answer- It is the main thing that you need while working out, it will help you stretch and can keep you sweat-free.
There are many types of sportswear leggings like mesh workout leggings, print workout leggings and much more.
Flaunt in Style with Your Summer Sports Leggings (You Don't Need an Outfit!)

For all those gym-goers out there, you don't need an outfit when you have the perfect sportswear. You can flaunt your curvy muscle body with perfect-fitting sports leggings with a tee on top.   
4. Stay Poke Free with Our Summer WirE-free Bra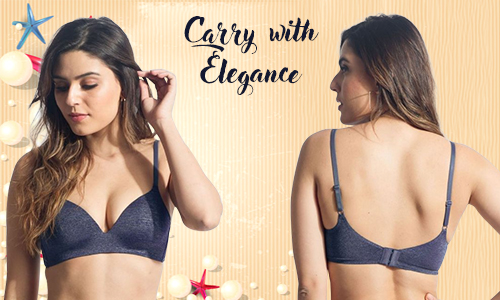 What is a wire-free bra? And why do we recommend wire-free bras for this summer? Well, the Wire-free bra doesn't have underwire, and it provides perfect support without it. We recommend a wire-free bra in the summertime because it will be very comfortable on sunny days without giving pressure on your breast area.      
Summer Lingerie Solutions and Outfit Tips
Simple wire-free bras for your summer wardrobe are wire-free plunge bra, unpadded bra and many more. You can club these with all types of outfits, for example, Kurti, Churidar, t-shirts, oversized shirts and much more.  
These are a few of the 2020 lingerie summer trends you should try. Take quality time in purchasing your favorite lingerie. If you want to explore deep into other extraordinary products, stay tuned!