You don't have to feel shy or dramatic about asking doubts about underwear. We all know that underwear is the most important thing in every woman's wardrobe. It is recognized as the basic foundation for every outfit. Only the right pair of underwear can boost your confidence and your comfort. But one style won't fit you for every occasion. 
There are so many underwear styles for women and most of you get confused among them. So, we're here to give you answers about everything you are embarrassed to ask. The most common question raised by every woman is "Are hipsters and boyshorts the same?" Read on to discover the difference between boyshorts or hipster underwear here. 
What is Boyshort Underwear?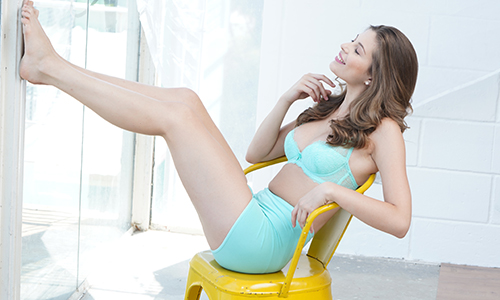 If you are a girly girl then boyshorts are not on your list. As the name suggests, the boyshorts style is derived from the traditionally male attributed underwear boyshorts. With their mid-rise feature, they differ from thongs and bikinis. Nowadays boy shorts also come in absolute girly style with lace, bows, trims, and patterns.
Boyshorts are particularly designed for women who prefer comfort over style. In recent years, boy shorts for women have come in a two-way purpose. Some boy shorts are made like real shorts which extend longer up to the leg with full coverage. If you are worried about the Visible Panty Line (VPL), then boyshorts can be your saviour. Hence, it can be used as both loungewear and underwear.
By taking that into account boyshorts also come in two styles: mid-rise and high rise. 
Mid-Rise:
Mid-rise boyshorts feature a lower rise with more coverage. It also offers more comfort than other panties. 
High-Rise:
High-Rise boyshorts feature a high rise with full coverage. It is designed with the utmost comfort with digging or pinching.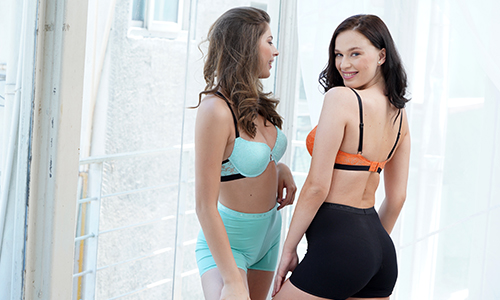 Boyshorts can be paired with:
If you are about to wear skinny jeans or a form-fitting skirt, dresses, or bodycon dresses, then our ultra-comfy boyshorts can kick off that visible panty line and other wardrobe malfunctions. It also works well at night as loungewear. For most women, boyshorts become their best partner on lazy summer Sundays. 
What is Hipster Underwear?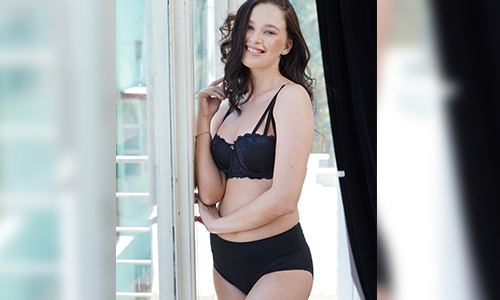 Hipster is no different from boyshorts. Hipster is a combination of both bikini and boyshorts styles. When compared to bikinis, hipsters have a bit more coverage on the leg line. It sits a few inches below your waistline. Due to its figure-flattering fit and optimum coverage, it has a huge fan base among women.
Hipster panties also come in two categories: mid waist hipster and high waist hipster panty. 
Mid waist 
Mid waist hipster panties also come with medium coverage. Mid waist hipster underwear usually lies a few inches below the navel. 
High waist 
High waist hipster underwear comes with medium coverage. High waist hipster underwear is closer to the navel.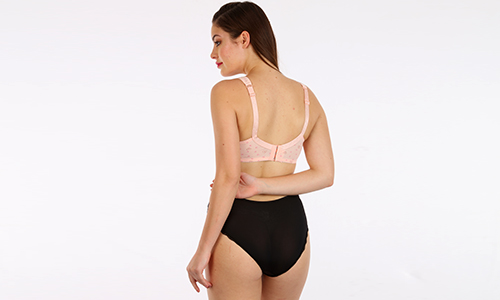 Hipster can be paired with:
If you are a person who loves low-rise pants, jeans, and dresses, then hipsters can be your best foundation. Hipsters are pretty perfect for any outfit as they help you in minimizing the risk of exposing your panties. 
When it comes down to it, both hipsters and boyshorts are perfectly incredible in their own features. They both go well with any outfit and give you the silhouette gaze under any costume. So it all depends on your personal choice.