Just when you thought there's nothing good about growing up, you are finally introduced to your new bra. Bra plays an important role in every teenager girl's life because it literally provides the best support and the protection she needs.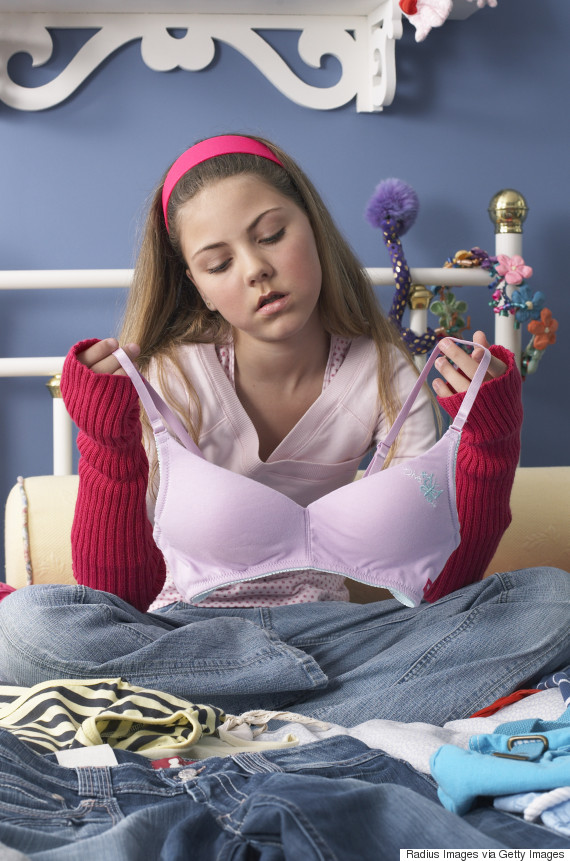 From the first bra fitting which is usually uncomfortable to wander around the lingerie sections of every showroom defines the growing phase. With so many options to explore, bra ultimately becomes a girl's best friend.  Here are some things that one should keep in mind.
Do you need a bra?
Your need for wearing a bra is based on certain developments that take place in your body during puberty. Bras are meant to provide support, grip, and coverage to your tender breasts which otherwise would sag. This list will talk about the signs that your body gives to tell you that it's time to shop for your first bra,
When the breast buds start poking out of your shirt.
When your regular jumping starts feeling awkward due to breast movement.
When you start feeling the need for support for holding your bust in place.
What age should you start wearing your bra?
Well, there is no fixed age when you should start wearing a bra; it usually coincides with when your menstruation first begins. Talking the numbers, a girl of average built might feel the need of wearing a bra around the age of 12-13, whereas plump girls will need it a little earlier.
To make your first bra fitting a comfortable experience we would suggest you start with a camisole. A camisole acts a bridge which helps you in moving towards the world of bras. While switching from a camisole to an actual bra, you'd experience a better grip and structure.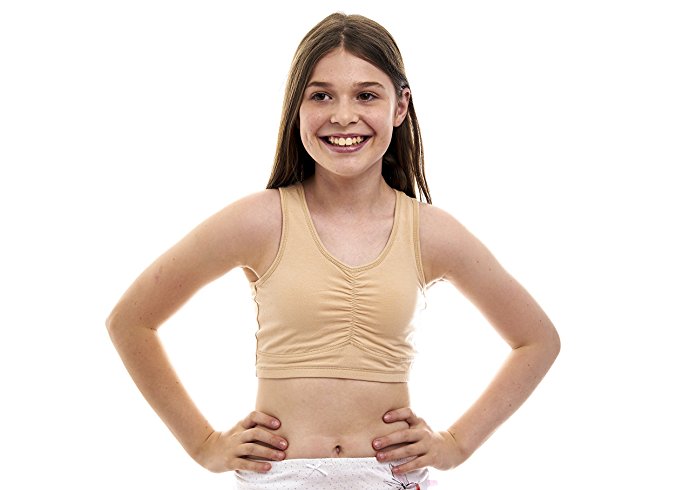 Where should I wear a bra?
Wearing a bra does not vary with the place you walk in but with the way your body portrays you.
Some might end up wearing a bra to school and some might not. It all depends on one's lifestyle and genes of course.
To begin with, you can always start with a beginner's bra or a t-shirt bra which will help you feel comfortable while performing your daily routine tasks. In case you work out or running is a part of your daily schedule, then a sports bra will provide great support to your busts.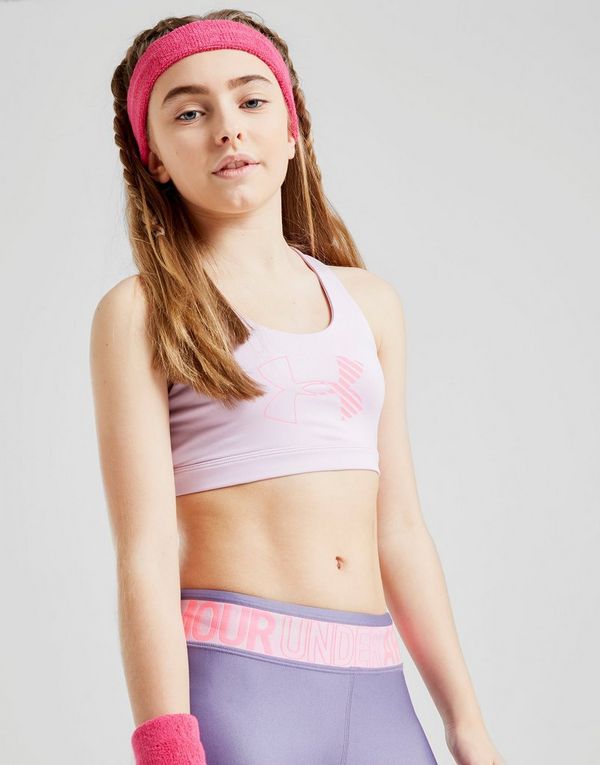 Young ladies! Do not complicate things with wired or heavily padded bras at the initial stage. Keep it simple with beginner's bras, because they are more comfortable when you are still in the process of breast development than any other bra. They provide you the best comfort and support until you are ready to switch to an actual bra.