Why It's Good To Wear A Bra
Bras give good support to your breasts and safeguard the breast tissue. You can reduce spinal problems and back pain by wearing bras. They help improve your body structure.
Ladies wear bras for comfort and less exposure of their private body parts like the nipples. Some wear them just for fashion. However, when and what type of bra you wear totally depends on your breast size, habit and lifestyle.
Does Wearing A Bra or Going Braless Increase Breast Size?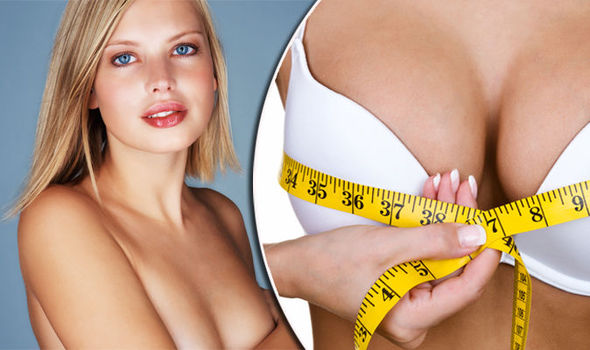 Simply, the answer is, No. Bras don't affect the growth of the breasts. Your breast size is determined by genes and hormones and not by what you wear or don't wear. Breasts may grow through certain instances like gaining weight, pregnancy, surgery, etc. But, wearing the right-size bra may help you feel more comfortable.
Will Going Braless Result in Sagging Now Or In Future?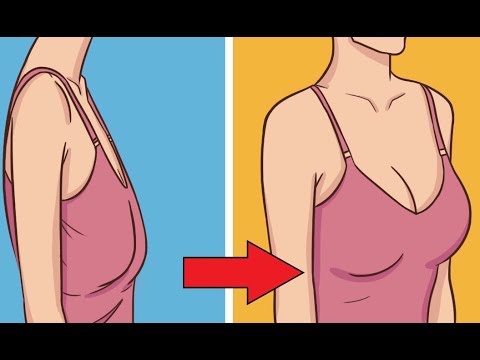 Breast Ptosis, the loss of skin elasticity due to aging is the most common cause of saggy breasts. Some sagging is due to the aging of the glandular tissues that produce breast firmness. Smoking can accelerate aging and hence, result in sagging breasts, even at a young age.
Shop designer Push Up Bras at Shyaway.com. They 'push up' the breast enhancing the cleavage. They are popular not just for small busted ladies but also for fuller ones
Breastfeeding is commonly thought to stretch breast tissues and lead to sagging. Perhaps, there is no scientific evidence that wearing a bra keeps breasts from sagging. Although sagging is normal and nothing to be ashamed of, it can be minimized.
Nursing bras give the support and shaping you need even while feeding. All nursing bras at Shyaway.com are made of 100% cotton ensuring perfect hygiene.
Andrea Madrigrano, M.D., a breast surgeon and associate professor of surgery at Rush University Medical Center in Chicago, explains that breast sagging largely relates to breast density rather than opting out of wearing a bra. Breasts having more fiber than fat are less likely to experience sagging, from those having more fat than fiber.
A Sports Bra Is Necessary During Exercise
A Sports Bra as a workout accessory is a must have for every female, especially, for athletes.
While exercising or running, too much of movement of the breasts would stretch and tear the ligaments around. This could result in drooping of breasts. So, you must wear a Sports Bra for the right support to minimize breast movement. The right fit will hold your breasts in place.
Will Going Braless Cause Body Pain?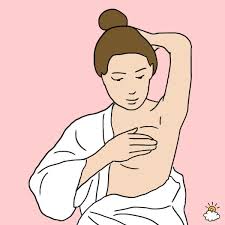 Bras can be referred to as garments scientifically designed for physical support with the best motive. According to Dr. Madrigrano, other than breast cancer, breast pain is commonly hormonal in nature, especially in young ladies.
| | |
| --- | --- |
| | |
Shop Plus Size Bras at Shyaway.com for more coverage, wider straps and bands to give you more comfort and freedom.
The pain in women having large breasts can often be due to straining of the arm muscles because of the chest wall inflammation. Ultimately, it can move your posture forward to compensate for the weight.
Don't Compromise On Your Comfort
| | |
| --- | --- |
| | |
Apparently, most women may dislike wearing bras. They may be due to the incorrect size, wrong type or unsuitable fabric for your skin. So, you should not compromise on optimum comfort.
Shop everyday bras at Shyaway.com for incredible soft and smooth cotton comfort
A good, supportive bra takes away eighty percent of the weight from the back and shoulders. The weight is shifted to the band and the structure of the bra. Most importantly, a well fitting bra will save you from pain. It'll avoid the straps from digging into your shoulders or cutting into your torso.
Modern Age Bras Are Glamorous, Sexy and Comfortable
Today's bras offer liberty to all women. You no longer have to restrict yourself or shy away from buying bras as per your choice.
Shyaway.com the one-stop online bra store is proud to show off its collection. Beginner's Bra to Bridal, Sports Bra to Nursing Bras, Bralettes to Camis, you'll find it all here.
Sleep bras, bralettes, seamless, camis, tube and cage bras, with a bit of compression provide minimal yet comfortable support.
| | |
| --- | --- |
| | |
Choose the perfect collection of bralettes and cami bras from Shyaway.com. You can wear your innerwear over your outerwear or let it peep out from under your clothes trendily.
It's All Your Choice
So, all you lovely ladies, wearing a bra or going sans bra is all up to you. However, if you do choose to wear a bra, make sure you get one that fits correctly. The garment should not cause any pain or restriction. It's all about you, firstly, your comfort, fit, style and occasion.
Recommended Tips
Do exercises like stretching, strengthening, and proper breathing. It'll open up the chest, avoid drooping and improve your posture. You can use weights to strengthen the back muscles accompanied by yoga or pilates or also get a good massage.