Do you want to make yourself look slimmer while wearing jeans, trousers, and t-shirts? If so, try out shapers and you might be surprised by seeing the result. Shapewear is not only for plus size women, even slim women can prefer wearing the innerwear to simply smooth out the silhouette.
Shaping has given a strong comeback because from head to toe you can easily streamline your shape. The shaper can slim you 1 to 2 inches. If it is a well-designed shapewear, the fat will be placed appropriately on your breasts and butt.
Surprising benefits of wearing shapewear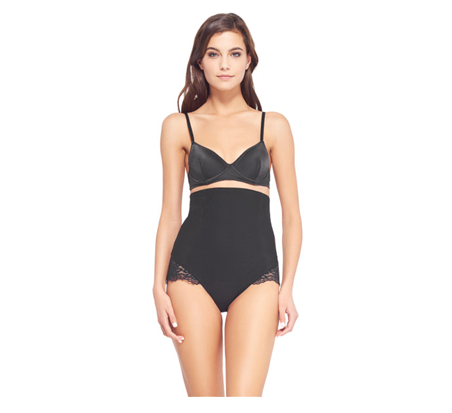 Here are given 5 surprising benefits of wearing the shaper.
Shaping instantly – The shapewear is going to reduce your waistline instantly. With an active lifestyle, you can achieve your long-term shaping goals.
Improve your posture – Shapers are designed to keep your spine straight by supporting muscles. You can notice the change while sitting and standing. A good posture can make you feel more confident.
Remains invisible – Shapewear is available made of fabric nylon, spandex, and polyamide. The material remains smooth and soft becoming invisible beneath any outfit.
Look good – Shaping is an easy way to look slim by contouring your body and giving a slimmer appearance. Have slimmer thighs, flatter tummy and shaped back portion.
The shaper slimes your curves – The camisole shapers can be worn alone with a regular tank top to shape your curves. They focus flattening your stomach portion.
The shaper for different body parts
The shapers available in the market are not created equal. Each type serves a different function and most do not provide the slimming effect if not chosen the right one. Let's have a look with a different type of body shapers that helps to minimize the figure.
Shaping top – This is used to shape upper and lower back, waist and stomach portion.
Thigh shaper – This is used to shape thighs, hips, and abdomen.
Body shapewear – This is used to shape over-all body including breast if the shaper has built-in bra.
Waist shapers – This is used to shape waist and abdomen area.
Minimizer bra – This can be used to shape heavy busts.
Buying tips for shapewear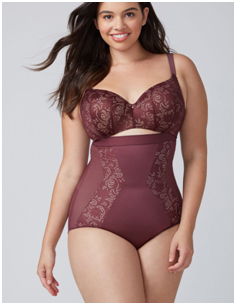 Try the shaping before you buy – Every woman has different body shape and preferences. Before you choose one, make sure you try it on to find out how they work well underneath clothing. Shapers are available in neutral colors because those shades work best underneath most outfits.
Decide how much control you need – All the shaper available comes with different support level. Some may wish to reduce the size of her waist while others may need extra support. So make sure you read the product description written on the tag before you buy the product.
Learn how to wear the shaper – You must learn how to wear the shaping correctly so that your arms don't get trapped while pulling over. You may pull the garment over the hips for easy wearing. Have patience and wear the garment slowly.
Never buy a shaper which is too large – Many women think a large shapewear remains comfortable to wear. But too big size will move around while you twist and turn. It will not give the correct level of support. So make sure you go with the right size.
Now getting a flat stomach is not a difficult task, you may shop a shapewear from online store shyaway.com. They have bikini, body, tummy and thigh shaper which will fit snugly against your body without hurting your skin. The garment allows you to wear your favorite outfit for a night party or an occasion.