Wishing you all a Merry Christmas, friends! To all the quiz masters out there, how well do you know about Christmas and its traditions? Do you know what are some good Christmas questions? Challenge yourself & your friends with our quiz. In addition to keeping yourself updated with our blogs, you also get to play our Christmas quiz online for free. Keep yourself entertained with our Christmas trivia quiz. Here with fun & entertainment, you will also get to know more about Christmas than you ever did. Play our Xmas quiz to make your festival more fun.
Questions 1 of 17
What Is the Best Place to Celebrate Christmas in India?
A. Tamil Nadu
B. Pondicherry
C. Goa
D. None of the Above
Questions 2 of 17
The Famous Christmas Carol "Natal Cha San" Is Composed in Which Language?
A. Marathi
B. Hindi
C. Tamil
D. Malayalam
Questions 3 of 17
What Do Indians Traditionally Eat on Christmas Eve?
A. Pizza
B. Biryani
C. Roasted Turkey
D. Sweet Bread
Questions 4 of 17
Does Shyaway Have a Christmas Lingerie Sale?
Questions 5 of 17
Where Is the Oldest Church in India Located?
A. Kerala
B. Tamil Nadu
C. Pondicherry
D. Goa
Questions 6 of 17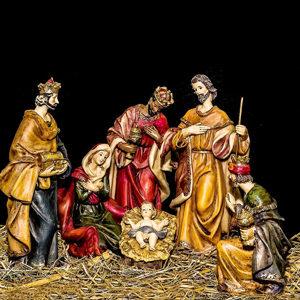 Totally How Many Wise Men Are There in This Nativity Scene?
Questions 7 of 17
People in India Celebrate Christmas for 2 Days.
Questions 8 of 17
Which Famous Cricketer Turned into Santa Claus to Fulfill the Wishes of Underprivileged Kids?
A. Virat Kohli
B. MS Dhoni
C. Rohit Sharma
D. Yuvraj Singh
Questions 9 of 17
In Which Part of India Do Christians Light up Small Clay Lamps on the Rooftop of Their Houses on Christmas?
A. North India
B. South India
C. West India
D. East India
Questions 10 of 17
Instead of Decorating Christmas Trees, People in India Decorate Banana and Mango Trees.
Questions 11 of 17
What Do People in India Use to Build the Christmas Crib?
A. Ceramic Figurines and Hay
B. Cardboard and cotton
C. Wooden sticks and leaves
D. None of the Above
Questions 12 of 17
In India, Santa Claus Presents Gifts to Children by Horse and Cart.
Questions 13 of 17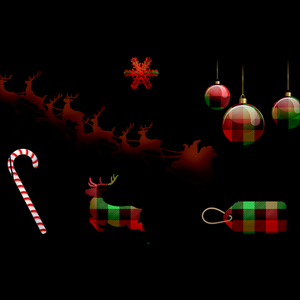 Totally How Many Reindeer Are There in Santa's Sleigh?
Questions 14 of 17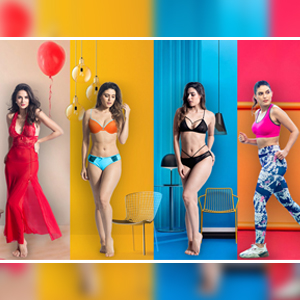 Identify the Colour that Represents Christmas.
A. Red
B. Black
C. Orange
D. None of the Above
Questions 15 of 17
Name the Candy Which Looks like the Hook Used by Jesus to Shepherd His Lambs.
A. Candy Cane
B. Candy Corn
C. Cotton Candy
D. None of the Above
Questions 16 of 17
Which Actress Cum Politician's Birthday Is Celebrated on December 25th?
A. Nagma
B. Roja
C. Jayalalitha
D. None of the Above