The fashion industry has never let us down when it comes to introducing newer pieces of innerwear to make life easy. Well, who wouldn't want to flaunt those figure-hugging dresses without showing off the uneven bulges? While every curve is beautiful beyond doubts, there are instances when we find it difficult to accommodate ourselves in that favorite outfit of ours. Let's skip the judgemental comments behind wearing a shapewear and explore how practical it is in day-to-day life.
So, as the name implies, saree shapewears are an absolute delight with sarees in general. They offer a smooth and chafe-free finish which is quite not achievable in regular tie-string in-skirts. So, now that we know that a shaper is the century's best invention, here is why it is useful for more than just sarees.
Skin-fitting & Bodycon dresses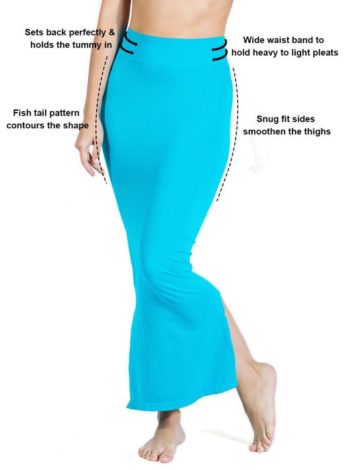 The waistband is so sleek that it is hardly visible, making the rim disappear under close-fitting dresses. A saree shaper holds in the tummy and ensures a snug-fit to the thighs and to conclude, delivers a silhouette that make jaws drop with bodycon dresses.
Lehengas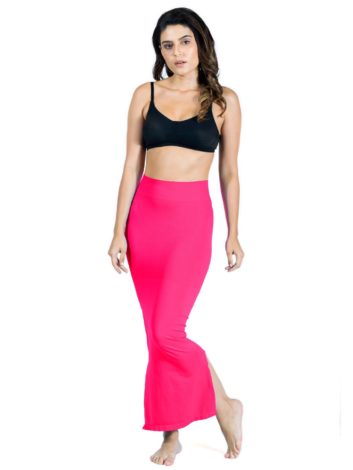 There is never a dull moment with ethnic clothes. The colors, the texture, the rawness, conventional outfits have the ability to lighten up every occasion without doubt. Since saree shapers are tailored with a fish-cut patterning, they are one of the wisest choices for lehenga skirts. The next time you shy away from buying a mermaid skirt, remember there is always a saree shaper to help you with the shaping.
Pencil-fit skirt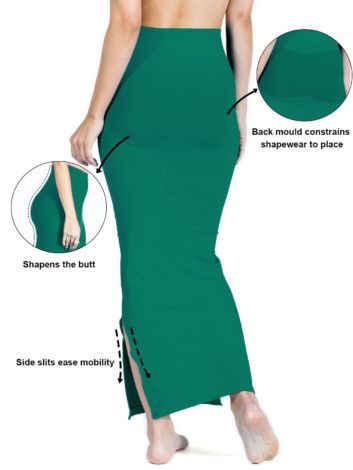 How often do we pick a neat formal skirt to office? Are trousers the only professional outfits you could wear to a meeting? The annoyance of visible panty lines is one of the major reasons we skip these lovely skirts, don't we? With a saree shaper in hand, VPLs are effortlessly taken care of. Moreover, the side slits ensure there is an ease of mobility while you walk adding brownie points to its practicality.
Wondering where to buy a saree shapewear? Watch the video!
And hey, here is an interesting trick you'll love to hear. You can always pick a nude saree shaper to go with white skirts or sarees. This way, one can hardly notice the color of your underwear. Sounds exciting, doesn't it? Now, go ahead and shop the most innovative shaping garment and get rolling in your favorite outfit!