You might think that the parts of all bras are the same, but it is not the case. The lingerie world is more confusing when it comes to style. One among them is a balconette bra. It is one of the sexiest and flattering bra styles loved by every woman regardless of their shape and age. But how many of you know about the different parts of a balconette bra? Do you know who should wear a balconette bra and what is a balconette bra good for? To all these unanswered questions, you will find answers through our blog. 
Anatomy of a Balconette Bra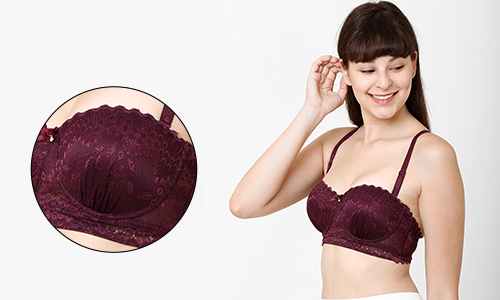 The balconette bra is also known as a balcony bra or half cup bra. Balconette bra is one of the sexiest bra styles that provides both support and style. The balconette bra is mainly characterised by its balcony shaped cups. It provides half coverage with its cup lying half-inch above your nipples. Discover more intriguing features of balconette bras here. 
We all know that a cup gives the desired shape to the bust and when it comes to a balconette bra cup plays an important role because of its shape. The cups of the balconette bra offer little more coverage than a classic demi coverage bra. The balconette bra cups can emphasise your natural cleavage, not in the range of push up bra level.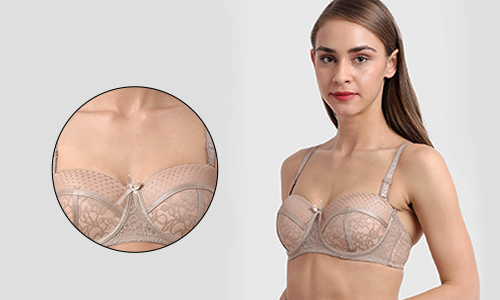 Balconette bra is famous for its wide set of straps. These straps sit close to the edge of your shoulder hence they are suitable for broad neck outfits.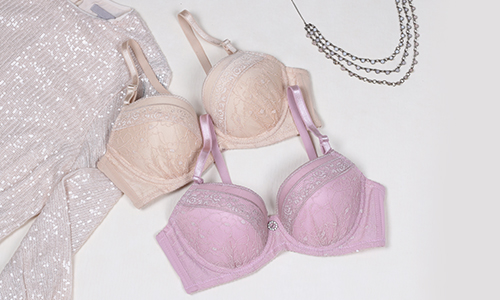 Along with straps, wings also help to hold your bust in its place. These wings provide you with better support, and fit. These wings are connected to your strap and underwire that helps to carry the weight of your bust. 
The neckline of the balconette bra is cut horizontally like a balcony shape around your bust region. The balcony or balcony is derived from this feature. The neckline covers slightly more than half a cup (an inch over your nipple). 
Most of the balconette bras are devised with underwire cups that can provide you with a gentle lift to your breasts. The underwires of the balconette bra can provide you with the illusion of fuller and rounder breasts.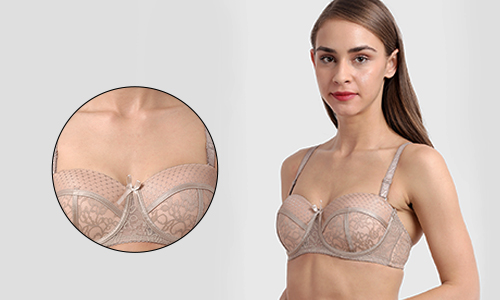 Hook and Eye
Hook and eye closures are used to fasten your bras around your body. The hook and eye closures come in three different levels so that you can adjust them based on your size. 
With the help of balconette bra parts, you're sure to find a perfect balconette bra that fits you properly. A balconette bra works great under the broader neckline tops and low-cut neckline dresses. If you are looking for something sexy, a balconette bra can do its magic. 
Click here
to know about how to pair balconette bras with low-cut dresses.