Determining the correct cup size is often a matter of concern that knows no definite answer. While there are instances where it can get quite tricky, most of the time, it all lies in that little attention we fail to pay in finding out our correct cup size. Well, the math is simple in reality.
How to Measure Your Cup Size?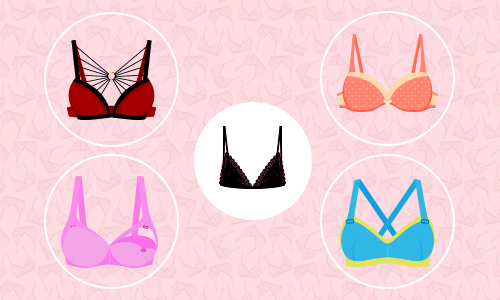 Get your measuring tape out and bring it around the fullest portion of your breasts-record this as bust size. 
Now, bring the tape around your torso, just below the breasts-record this as band size. 
                                                                 BUST SIZE – BAND SIZE=CUP SIZE
Remember that the band size is always represented in numerical and the cup size in alphabets. Take 32B for instance; here 32 is the band size and B is the cup size. 
Cup sizes usually begin from AA and extend beyond DDD in certain cases.
Cup Size Chart
Every 1" difference in the bust and band size makes you go one alphabet up in the series.
| Bust Size-Band Size (inches) | Cup Size |
| --- | --- |
| 1″ | A |
| 2″ | B |
| 3″ | C |
| 4″ | D |
| 5″ | DD/ E |
| 6″ | DDD/ F |
| 7″ | G |
| 8″ | H |
Beyond the cup size DD, different brands use different naming systems and hence, it is always wise to go through their size chart before making a purchase.
Factors That May Affect Cup Size
There are times when in spite of picking the correct cup size, you might find a discrepancy in achieving the right fit and the factors that may lead to such a situation are
1. Manufacturing Variations
Every brand's manufacturing process has a touch of its own. So, don't be surprised if you find a slight variation in cup size from brand to brand. Though not a common occurrence, make sure you are ready for a little difference in the fit when you opt for a completely new label. 
2. Fabric Composition
In spite of opting for your regular brand, there can be days you don't find the same level of comfort in a lace bra that you experienced in a cotton bra. Each fabric is different and is manufactured with different compositions and hence takes its own form when crafted into a bra.
3. Padding
The level of padding does not actually cause a variation in cup size but it might occur to you that the cup measures a tad smaller than its non-padded counterpart. First-time padded bra users more often experience this. The cup size variation can become more obvious with heavy padding. Choosing the right type of padding depending on your comfort level can help avoid such situations.
Physical Changes That Contribute to Variation in Cup Sizes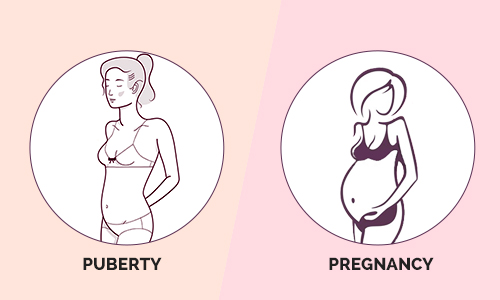 A woman's physique undergoes a lot of changes during her lifetime which has a direct effect on her cup size.
1. Puberty
Hormonal changes can cause an increase in a teen's breast size. This is one of the times you would rather pick a beginners' bra than a regular one. 
2. Pregnancy
Maternity and lactation can double the cup size many times. So, if you are up for a maternity or nursing bra, it is essential to measure yourself first before shopping one.
3. Surgery
Breast surgeries and augmentation can have a direct impact on your cup size. Here again, it is essential to remeasure yourself after the surgery in order to find the right bra.
Hacks to Detect If Your Cup Size Is Right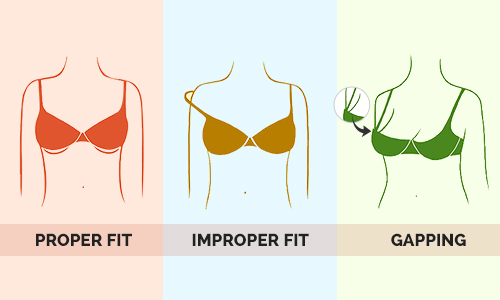 1.   Proper Coverage
There will be no compromise on bust coverage if your cup size is right. Even in the case of demi or ¾ coverage cups, the coverage should be simply what the label reads.
2. Check for Spillage
Spillage is never a matter of concern if you've opted for the correct cup size. On the other hand, if you experience side/ front spillage, it is a serious sign of the wrong cup size.
3. Gaping
Visible bra lines are the result of gaping cups. This basically means your cups are oversized and you should probably go one size down. 
Wearing the wrong cup size can lead to a lot of side effects including neck, back, and shoulder pain. Sagging and posture problems can also arise with prolonged use of an ill-fitting bra. Spend a minute or two in finding your correct bra size to keep discomfort at bay.