Are you planning to do something nice for your wife on her first Mother's Day? New parents often get caught in the hustle of life with the little baby and forget to thank each other or say I love you. 1st Mother's Day gives every new dad the chance to refocus on your wife with whom you share your entire life. If you are celebrating your wife's first Mother's Day in 2020, here are the best Mother's Day gifts of 2020 and a few things you can do to make her feel special and needed.
It can be stressful for both of you to take care of your little one but small, heartfelt gestures can keep you going. First, realize that you both have been promoted from husband and wife to dad and mom. Like all parents, you are struggling with a lot of things but on this 1st Mother's Day, don't forget to appreciate your wife. You can also check our A-Z gifts for wife.
Here Are Thoughtful First Mother's Day Gifts, New Dads Can Give for First-Time Moms
1. Let Her Sleep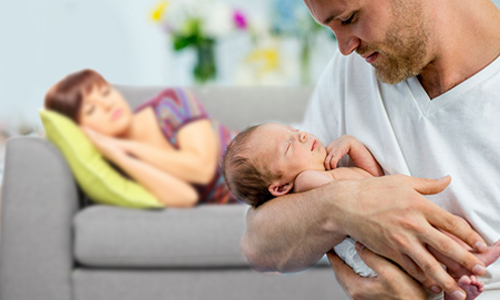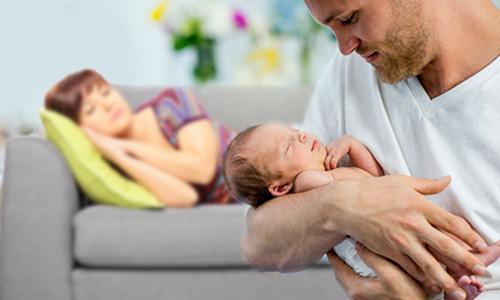 Sleep is the only thing a new mother would absolutely need. Few hours of uninterrupted sleep can help her gain the strength and energy to spend the rest of the day. Roll up your sleeves, learn to clean the baby, change the diapers, bottle-feed the little one, and put him/her to sleep. A good night's sleep can be the best gifts for new moms for Mother's Day.
2. First Mother's Day Special Greeting Card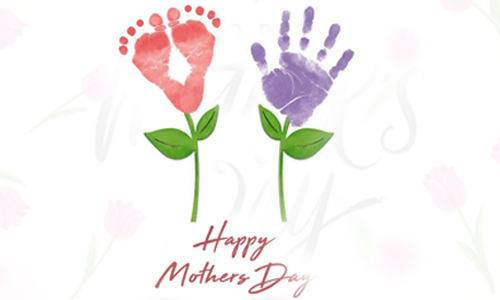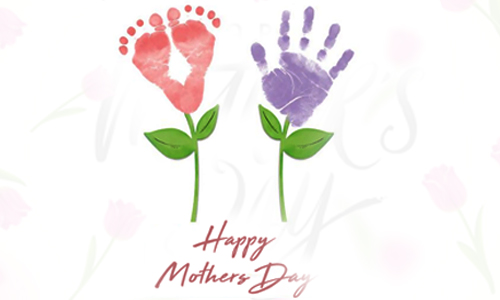 New moms love receiving wishes and greetings from their kids on Mother's Day. Make a card and leave impressions of the tiny hands and fingers. The baby-made greeting card will be one of the most beautiful Mother's Day gifts and she will cherish the memory forever. 1st Mother's Day special card by her baby is something that does the magic! Be sure you use toxic-free colors that are not harmful to the baby's tender skin.
3. Massage Her Tiredness Away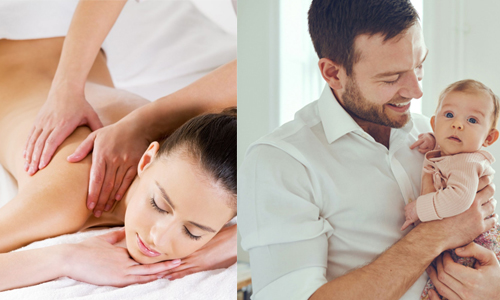 Stress and tiredness are two uninvited friends that every new mom would face. She is exposed to the new role, her sleep deprivation, constant fatigue can add to the stress. All she needs on this Mother's Day is recognition and a pampering massage. She cannot visit a spa so bring her the spa experience at home. You can arrange professionals to visit your home and prepare the living room to give her a slow and relaxing massage with her favorite aromatic oil. It's one of the useful gifts for any first-time moms! Don't you want to see the glow on her face again?
4. Gift Her a Lingerie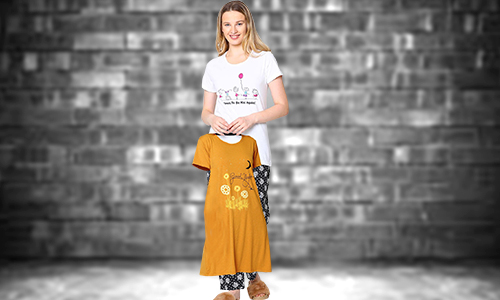 Before you buy lingerie for Mother's Day, you should read a lingerie guide for men and easy steps to buy lingerie. Browse through our Mother's Day lingerie collection for first moms and find the perfect lingerie that is suitable. Be sensitive to what she needs at the moment. She is dealing with her physical appearance, scars, weight gain, and the loss of pre-motherhood glow. So, be sensitive and get her the best nursing bras, comfortable unpadded bra, pyjama sets, shorts set, and loungewear that will make her feel sensuous and comfortable. It's summertime, why not have a look at our Summer lingerie collections 2020?
5. Spend Time Outside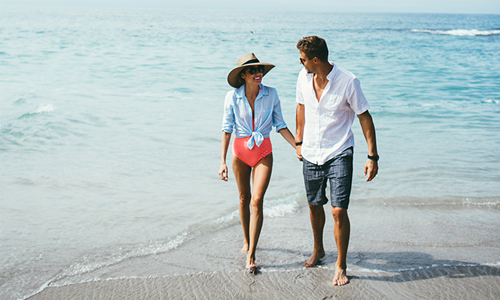 While she's getting used to being a full-time mom, take her out for a quick lunch or a dinner date. Her days and nights are occupied with baby-centric activities. It's time for her to realize that her first Mother's Day is special. Even a quick trip to the nearest grocery store can make a big difference. Romantic moonlight walk, trip to the beach or park are also options you may consider.
Raise her spirits this Mother's Day 2020 and make her feel her old self again. Pamper her with things she likes and make her first Mother's Day a memorable one. It's the best time to make your wife feel good. Leave her a love note and tell her she's a wonderful mom. Share your First Mother's Day gifts for first-time moms!