The world truly belongs to women; juggling a dozen tasks at any given point of time, a heart full of love and care, intelligent yet kind, cool yet fiery – they're made of grit and grace. These remarkable beings are blessed with curves as diverse as their personalities' which is why brassieres are an integral part of every woman's life, keeping her constant company from early adolescence, through the teenage years, young adult life, motherhood and in old age – all the while contouring her curves and lifting her confidence. When it provides the perfect fit, a bra will be greatly valued and win the unquestionable loyalty of women.
Of the assortment of bra types, the push-up bra is one that has been in high demand ever since its introduction in the '50s.  In essence, a push-up bra pushes or lifts the breasts accentuating their dimension. They are constructed with angled demi-cups which carry pads that push the breasts up. The retail lingerie segment of the present time spoils you for choice – push-up bras that let you adjust the cleavage, deep plunge push-up bras, strapless, double-padded, built-in pads or removable padding and many more. For most of us, Wonderbra appears first in the historical timeline of push-up bras. We know it as the earliest push-up bra with underwire made available to the public. This was developed in Canada and trademarked in the USA. A popular version of this cleavage deepening creation saw the light of this world in 1963.  But was it the first of its kind?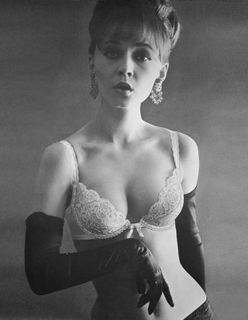 You would be stupefied to know that push-up bras existed as early as the 1800s. That's right! The corsets that had dominated the undergarment industry till then began to make way for exciting inventions. The very first version of the push-up bra or a bust enhancer was discovered at the Science Museum in London. It is a piece of fabric stitched with padded cups on either side, meant to boost cleavage. If this has your jaw open in awe, wait till you set your eyes on the ornate lace and feather accent at the gore; and, this was a strapless bra. The primitive push-up bra remained the exclusive privilege of the elite, until 1907, when Vogue decided to do a cover of this piece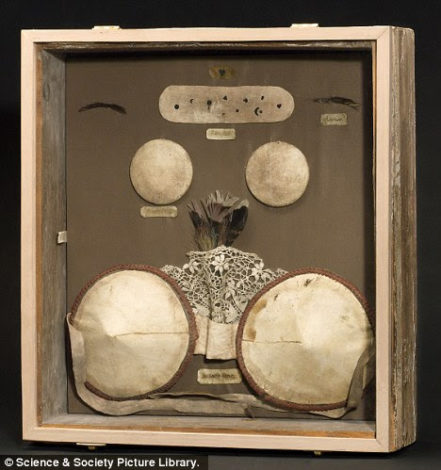 Walk into a lingerie store or go online now and you will be bombarded with a medley of bras. This could be overwhelming for someone who doesn't know what is best for her. While it is important to invest in good lingerie, one must do her due diligence before making a purchase, for she will be spending almost all of her adult life wearing it.
Many of us believe that the sole purpose of push-up bras is to give the cleavage better definition. Even though the demographic with small busts is the largest consumer of this type of bra, women with bigger busts can also benefit from the push-up style. It would provide better support and can even help with sag. Those with wide set breasts will find that the push-up bra provides good definition to their cleavage.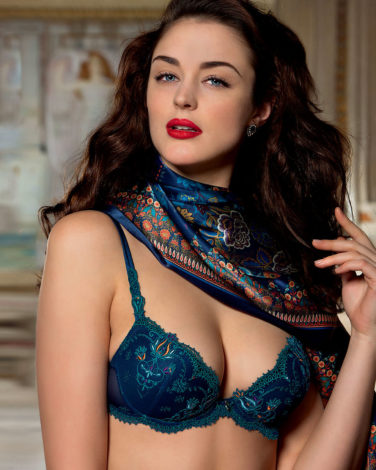 The special padding in these bras varies in intensity from light to heavy. In addition to this, the fabric, material, and degree of the bump padding can be different. This means push-up bras are not just for women with small cups, even D cups could look stunning in the right push-up bra.
Lined with very light pads, Level 1 push-up bras are ideal for everyday wear. You would be comfortable in these all day long.
Level 2 push-up bras are molded with extra padding at the bottom of the cups. This gives a modest lift and gives a sharper definition to your cleavage.
Ultimate lift and definition can be achieved with Level 3 push-up bras. These heavily padded beauties give a dramatic lift to the breasts and make them appear one or even two cup sizes larger.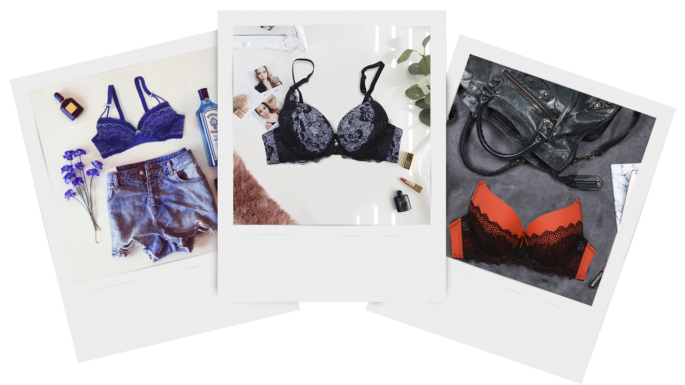 An exciting inclusion in the push-up bra is the underwire which optimizes breast support. Nonetheless, some well-designed wireless push-up bras can provide the same comfort and lift as the wired variety. Some push-up bras come with removable padding which lets you use a single bra for different styles of clothing; you could wear them under tees or sizzling plunge styles. Chic racerbacks, convertible straps that allow for criss-cross styling or classic. This lets you wear the bra with criss-cross straps or if you feel adventurous, you could do away with the straps and bare your beautiful shoulders. Some brands even make sports bras in push-up style.
If you've never owned a push-up bra, it may be a good idea to start with the conservative models – with small bump pads or the removable pad variety. Wear this under different outfits for different periods of time. This will help understand if it is the right type of push-up bra for you. Once you figure this out, you can experiment with the fabric, strap styles, necklines etc.
HAPPY SHOPPING!