It's hard to not get jaw-dropped by the recent 71st Festival de Cannes that made heads turns mainly because of the stunning Divas from around the globe who walked the red carpet oozing attitude in every pore. Over the years, apart from celebrating awe-inspiring movies, this one-week long show is now more of a fashion ramp. Be it the ever charming Emilia Clarke from the GOT series or Desi girl Sonam Kapoor, these wondrous women did complete justice with their bare-shoulder look in their side-strapped and strapless gowns.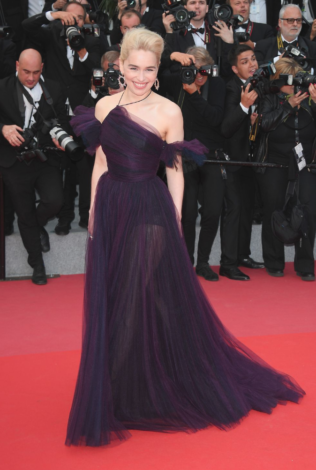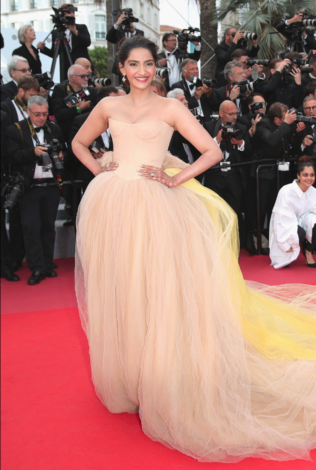 While most of us have the urge to go strap-free in a fancy cocktail dress or a petite off-shoulder top yet confine these fab-fashion desires mainly since our long-loving bra straps turned out to be villains of the scene. Blame them not! After all, they have been your musketeers in providing support in bearing the heaviness of the busts. But, it's time to bid a short-term goodbye to these saviors as your outfit demands some leave-alone time to flaunt those flawless shoulders.
WHAT IS A STRAPLESS BRA, ANYWAY?
The conventional definition goes this way! It is nothing but a regular bra with no fitted straps. The band and cups remain the way it has to. But, these days, there is more to it rather than being merely strapless.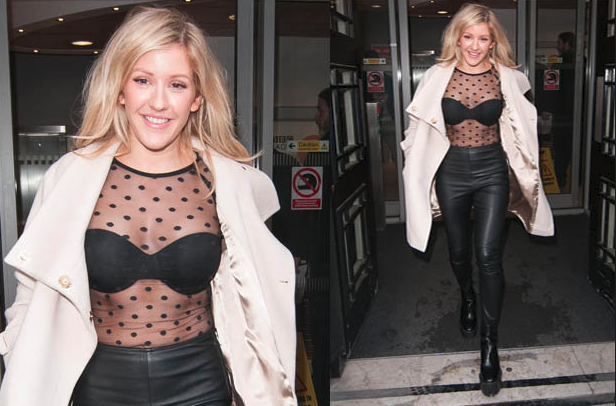 Here is a snap of Ellie Goulding, the "LOVE ME LIKE YOU DO" star flaunting some sheer love in a strapless bra, giving us major fashion goals.
Hacks to assure the right fit
Since, this comes as a non-customary style, there are a few hard and fast rules that will make life in a strapless bra an easy one.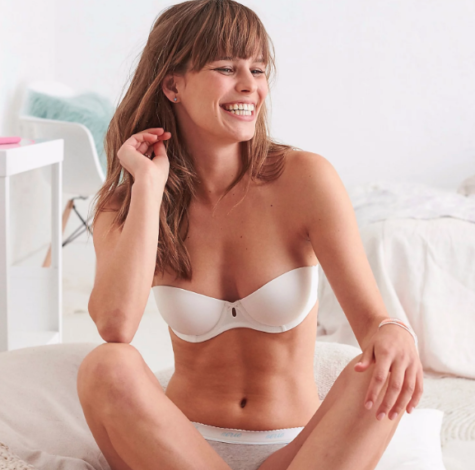 Hail the bra band!-they are your only support! Now that you don't have straps to bear the heaviness of the busts, all you got to do is rely on the band. Any kind of misfit in the band is the last thing you would want to experience. Use Shyaway's bra size calculator as the guide if you are unsure of the size.
Slipping bra cups are worse than a horror movie. It's definitely not a great idea to keep adjusting and begging them to stay in place. Gaping spoils the whole purpose of wearing this bra. The same annoyance happens with undersized cups as well. Bust slippage is unquestionably awkward and causes great discomfort. Maybe it's time that you realise the need to jump to the next size.
You might have always blamed an underwire, no matter how functional it was. But these tiny semi circular metal strips are so dedicated that they support you in securing the busts in place, offering the lift they are meant for, when utilised in a bra with no straps.
Side boning is one other feature that helps in retaining the bra in position without being displaced from where it has to stay. A strapless bra with this feature is a trust-worthy partner.
Catch the pace with convertible bras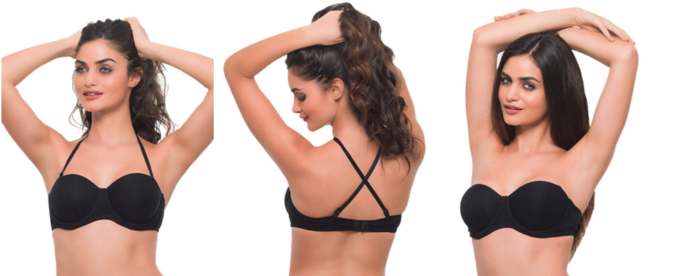 With multiple functionalities to its credit and easy to detach straps, spending a penny on this bra can never go wrong. The ends come with an unfasten utility that helps in crisscrossing, resembling a racerback bra. The point here is that these regular straps could be effortlessly substituted with transparent ones for the strapless look. These flexible replacements are see-through and reduce the uninvited prominence. Not to forget! Secure the original ones for later use.
Secure it with a stick-on bra!
Like it or hate it, there is no reason to ignore it! The adhesive-style bras have remained in existence for quite some time now, but maybe it's the present-day's lingerie brands that have defined the real use of actually wearing one. Not only are these stick-on bras strapless, they gain extra brownie points for not having a back band. The side wings have adhesives that help the cups to remain stable without falling off. With this bra, your halterneck and spaghetti-strapped dresses could be backless too.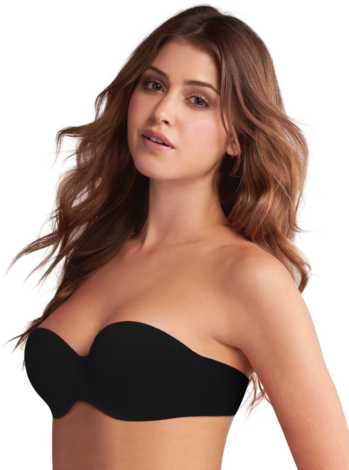 Hot Update: Did you know that these unrestrained and free-spirited add-on come in push-up bra styles as well? Sounds convincing enough? Yes, with angled padding for lift and cleavage, this is a must-try, without doubt beneath plunge necklines.
Get wrapped in a Tube Bra!
Being exceptionally simple in look and feel, there is nothing much to be worried about these highly-stretchy slip-on. These elasticised inners have no hook fasteners and snug efficiently without having to depend on the band or cups for support. This easy-to-wear bandeau bra is a pretty recent found, and quickly became popular among the young. Nowadays, tube bras come with a light level of padding as well for more shape and nipple coverage. These new-age sweethearts are so light and charming that they.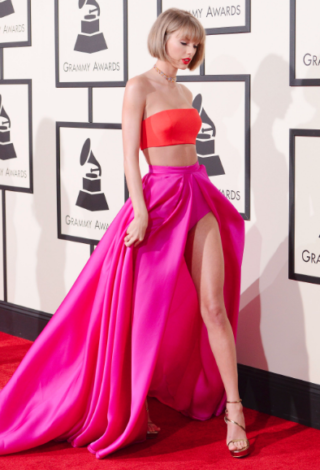 Taylor Swift sure knows how to ooze hotness at the Grammys! Her tube top saga is alluringly breathtaking, isn't it?
If you still feel that strapless bras aren't your cup of tea, think twice! It's absolutely unfair to lock up those dresses you brought home with great love and passion. Place your breasts in a strapless bra, show-off some skin girl, coz life is too short to wear mediocre lingerie.