Celebrities consider their lingerie as an integral part of their wardrobe. Take time to learn about the different dimensions of lingerie including size, fit, fabric, types, and styles.  Learn about your body type and purchase the lingerie accordingly.  Consider getting advice from the bra fitter to find out your exact size and shape as different styles are available for different bust types.
Barbara Palvin, Ann Kathrin and Candice Swanepoel flaunt their gorgeous bodies in lace embellished lingerie sets.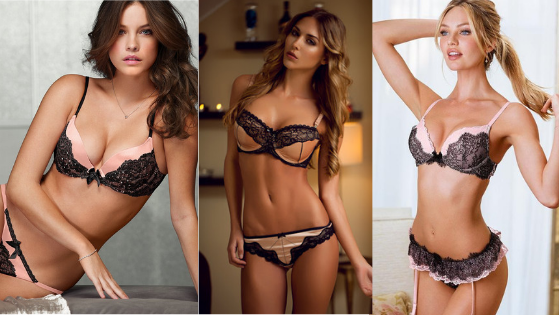 Victoria secrets model Miranda Kerr wearing front open Plunge bra.The reason behind your favorite celebrities' perfect shape and looks are partly because they keep their body fit and rest they have their own designers and style advisors to pick them their costumes and most importantly, they help in picking the right undergarment to go with their apparel.  For example, the halter neck apparel will go only with a convertible bra just like how a strapless bra gels with a backless dress.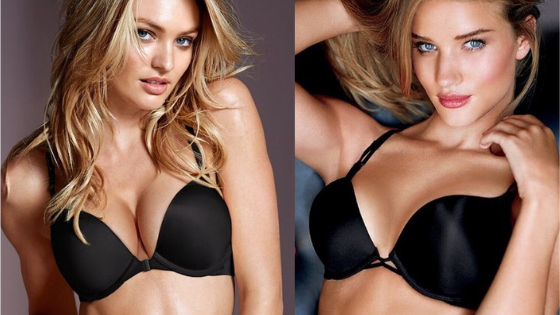 Be ready to explore when u go shopping. Try new things which you have never worn.Store your bras in a proper manner.  Lingerie is very delicate as they are made to give comfort and shape. They need to have proper storage as in the case of a bra it will need a bra bag to secure the shape and durability.
If you haven't hit the gym in a long while, u may perhaps have to consider shapewear as it not only improves shape but also gives a neat look to whatever apparel you wear. some of our celebrities look perfect in their apparels due to Spanx.  In the picture, you can see J Lo and Kirsten Stewert among others wearing shapewear.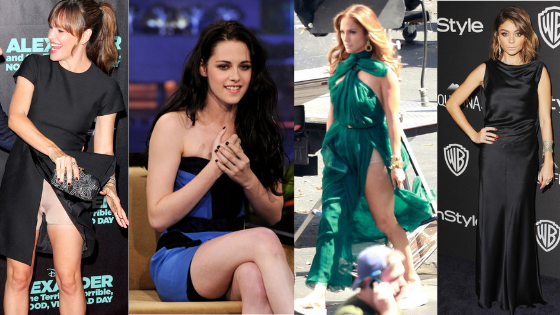 Change your underwear more often as it will lose its shape with wear and tear and the waistband will lose the elasticity that is needed.
Be trendy.  Learn what is on trend. Most of the people in the entertainment industry are up-to-date in fashion and wear accordingly when they come out of their abode.  We learn from Instagram that celebrities are conscious about their dressing even when they are at home.
Brooklyn Decker and Kate Upton are wearing push up bras.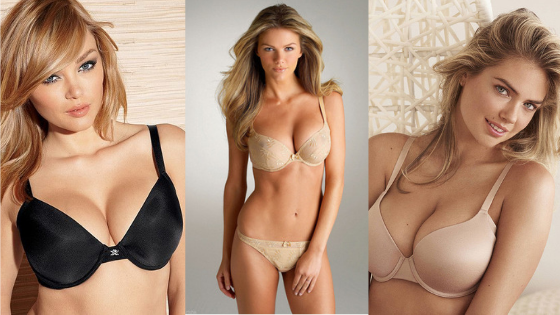 When you go outside, lingerie under your apparel play as a perfect body-shaper and body enhancer boosting your confidence and a celebrity like looks.  On the other hand loungewear, baby dolls, chemise, shorts can be worn at home to create a casual and sexual appealing.
It is not always necessary that you should have a great body to dress like a celebrity.  Rather all you need is the right type of undergarments that will make you look perfect like one.