Why is it that Valentine's Day always signifies hearts and flowers? The season of love demands something more than a mere box of chocolates and rose bouquets, doesn't it? This V-day, get your creative hats out and splurge on some love-worthy lingerie to make him fall head over heels with your look.
How to Choose the Perfect Piece of Lingerie for Valentine's Day?
Picking the perfect Valentine's day lingerie is not rocket science. Simply choosing the right color will do all the magic. After all, why always go with red when you have a palette of sexy shades you can experiment with?
Lingerie Color Code Guide for Valentine's Day
1. Black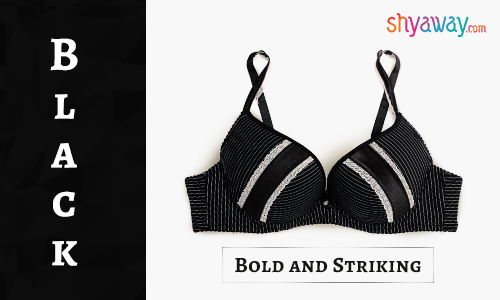 A bold and striking favorite, black lingerie oozes all the glam in the world to bowl him over with your looks. Try flaunting this dark and exotic shade in bras and panties of your choice or experiment with black babydolls if you haven't tried one before! 
2. Blue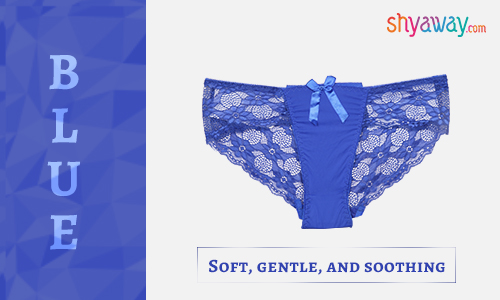 An often underrated color when it comes to sexy lingerie, blue is an epic tone you'll never regret styling with. Opt for pastels if you want to portray a soft, gentle, and soothing look or go with sexy royal blue lingerie for that sensually-appealing avatar.
3. Green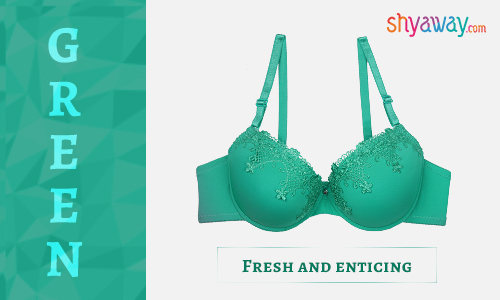 Wearing green lingerie for Valentine's day might sound a bit off-stream, but, trust us, it will help you flaunt a fresh and enticing look that many fear to opt for. Though the trend of women shopping for green color lingerie has not yet kicked in, it is something the world needs to try for a taste of newness. 
4. Red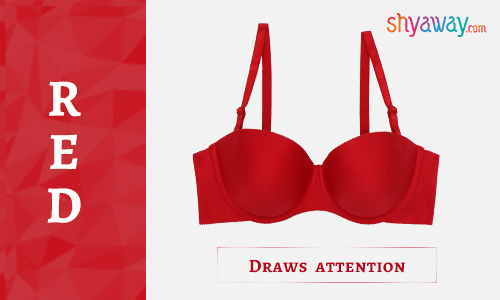 No matter how many times we say red Valentine's Day lingerie is monotonous, there is no way one can ignore this hue on a romantic occasion like this one. In fact, red lace bras and panties remain one of the most sold pieces of lingerie around the globe on this special day. Of course, there is definitely something in red lingerie that draws everyone's attention.
5. Pink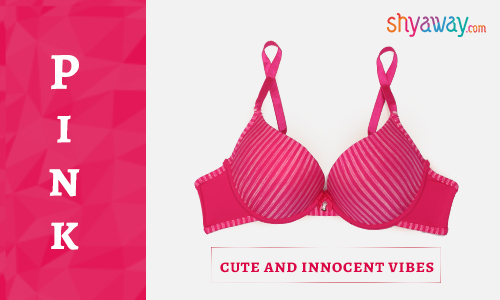 The subtler version of red and a pretty hue for all those who want to flaunt those cute and innocent vibes, pink lingerie is an all-time favorite. From cute lil' shorts to robe-style babydolls, this drool-worthy color sets in the mood for the day without much drama. 
6. Orange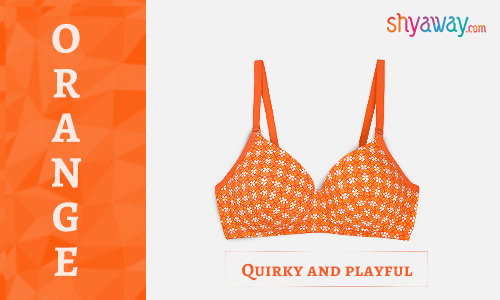 Who says Valentine's day lingerie cannot have a funky side to it? If you are someone who is tired of the girly stuff, you should probably pick orange lingerie over other innerwear colors. Quirky, and playful, it is one hue that doesn't let the spirit go down.
7. Grey
Gone are the days when grey lingerie was considered dull and gloomy. Today, this sober hue comes in a variety of styles such as pushup bras, strapless bras, cage bras, harness, etc that makes buying one hard to resist. Moreover, grey  Valentine's Day lingerie doesn't sound that boring, after all!
8. White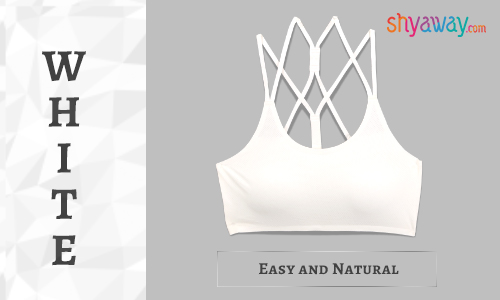 While many opt for white color lingerie for bridal events, this is something you should give a shot this V-day as well. Probably, you'll look more like a bride-to-be along with being easy and natural.
There are no hard and fast rules for Valentine's Day lingerie. Whatever be the color of the lingerie you choose this Valentine's Day, be confident in the way you carry yourself as it is the most important attribute for any look you want to flaunt.