Feeling bored with the same old bra?  Here are some inspiring tips to decorate your old bras and turn them into something glamorous.
Which accessory do you like to pick?  Is it a bird's feather, bows, ribbons, candy, bobbles, chiffon, or sparkling rhinestones? Your pick can be anything or beyond to ornament your normal bra to something sizzling hot!
Pour your creative fashion ideas here to make enchanting bras for occasions like a bachelorette party, New Year's parties, etc. Rhinestone decorated bras draw everybody's attention!
Easy Bra Hacks to Decorate your Old Bras
Let's get started on how we can decorate your old bras. To move on further you need to get crafty stuff to create something brilliant! Follow the below steps to get a million-dollar bra!
 Things You Need:
Bra of your choice
Glue gun to paste the gems
Rhinestones (min 5 packs), or anything which you like to stick on your bras
Step 1:  Pick the Bra of Your Choice
To your surprise, there is no need to buy a new bra which is very expensive for an experiment. Buy a bra that is cheap because even if you spoil it at your first attempt you are not going to regret it.
Just chill ladies, grab a basic bra as per your choice. Before you begin to paste the rhinestones, wash the bra. Also, check the bra fit and adjust the size before you start decorating.
 Step 2: Buy Rhinestones and Glue Gun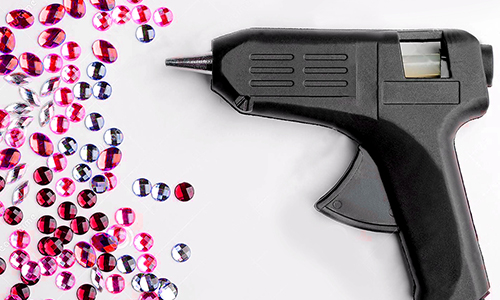 Why is there a need to buy an expensive and luxurious bra for your party night when you can bring something unique with your fashionable idea?
Rhinestone is the best pick to ornament your bra in a short period. If you have very little time to do something creative then blindly trust this glittery stone and execute your fashionable ideas.
A glue gun is very convenient to use and helps to stick the rhinestone smoothly on cups without any fuss.
Step 3: Decide Which Part of the Bra You Want to Decorate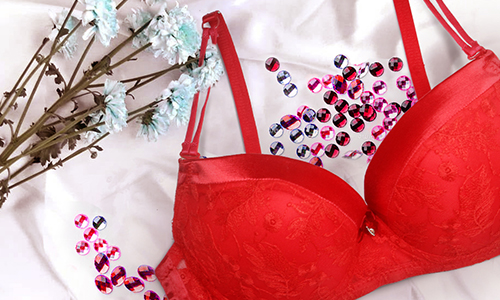 Now is the time to decide which part of the bra you want to decorate. Is it the strap, upper cup, or lower cup? Or the whole cup? As you wish! Your bra decoration or any ornamental accessories shouldn't hinder the fit, stretching, and elastic.
Step 4: How to Paste the Rhinestone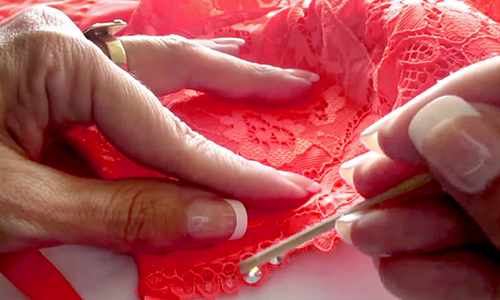 Now you are ready to begin the decorating process. Go beyond bold colors, contrasting, a little more fun or daring. The choice is yours!
Choose the rhinestone colors according to your bra shade. It can be the same color or you can creatively make it contrast. Take out the glue gun and apply the glue slowly.
Don't fill the glue on the entire part of the cup, do it little by little or else glue will dry out before you place the stones. Placing rhinestones over the entire cups may consume a lot of time. You need to be patient. Finally, let them dry!
Step 5- Final Blow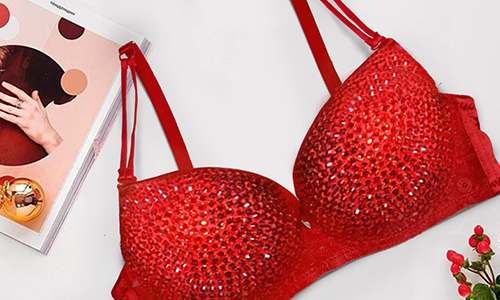 Once you complete the sexy makeover, you need to check the result and make sure that the decorative part is stable and stones stay in place. Wear it and see the difference. Of course, these ornamented cups will enhance the curves perfectly!
What are you waiting for? I hope you felt amazing while learning how to decorate your old bra. Start trying these super-cool, fun-loving tips for decorating your bra at home! A decorative bra can be a real hit for a party! Don't miss our DIY bra hacks for interesting ideas.