While the fashion industry and beauty brands glorify slimmer body lines and sleeker tummies, there are a very few who voice in favor of reality. We often demean ourselves trying to fit into the square; but, is it really worth it? How about we rather support the idea of naturalism and walk with confidence than making it seem like an issue.
With Women's day around the corner, this write-up is a sweet reminder on how every woman is uniquely beautiful in her own way and why it is absolutely normal to be atypical.
Why do women have varying breast types?
A lot of factors including puberty, hormones, and genes contribute to how a woman's fully grown breasts turn out to be. These underlying attributes are also the ones that determine each breast's size, shape, and structure. Hence, it is paramount to understand that not all bust anatomies are same and it is wise to choose bras that would suit you personally; not something that is extensively advertised or not something that your favorite celebrity recommends.
Asymmetric breasts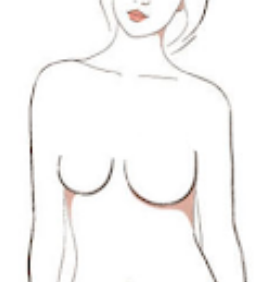 When one of your breasts is smaller than the other, that's when you call it asymmetric.
Best Bra: Bras with removable padding helps even the bustline, making your breasts look similar. Add 2 cup inserts on the breast that is smaller in size or remove the padding from the breast side that is larger.
East-West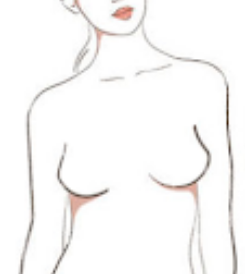 When breasts point outwards facing opposite to each other, they are addressed as east-west.
Best Bra: Intimates that will help bring the breasts closer is the wisest option and in that case, molded cups with good padding as in a T-shirt bra.
Bell Shape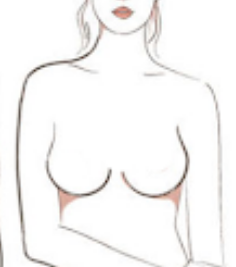 When breasts seem fuller at the bottom compared to the top, we call it bell-shaped.
Best Bra: Since the breasts are heavier at the bottom, there arises a demand for ample support and lift, which when denied might lead to sagging. A wired bra with padded cups would be the wisest option for bell-shaped breasts.
Slender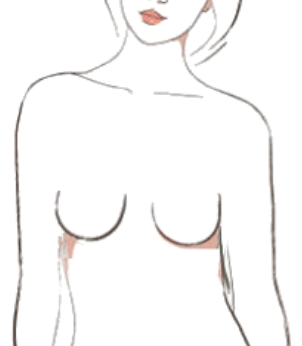 Smaller or petite cup sizes come under the slender category. Sometimes, women with curvier physique can also have slender breasts.
Best Bra: Padded cups with molded foams help the slender breasts look fuller and curvy. Similarly, a wired plunge bra is one other savior for the dainty.
Tear Drop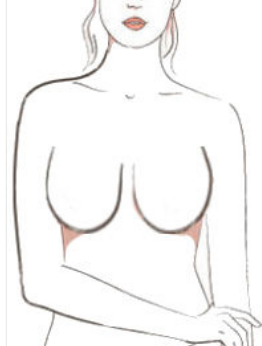 Teardrop breasts look similar to the bell-shaped ones except for the fact that there isn't an obvious difference in the heaviness of the bottom and the top.
Best Bra: 
Almost any bra right from unlined ones to pushup paddings would suit this type of breasts and hence, you have all the room to opt styles of your choice.
In an era where reaching Mars is no more a dream, there arises a great demand to enlighten the women of our country that they are spectacularly unique and different in every way, and there isn't a compulsion to fit into the boundaries the society has drawn.
Simply remember, "We rise by lifting others".