How to Pick Your Holi Bra for Zodiac Sign :
Each one of us is different and so are our zodiac signs. Every astrological sign correlates with different colors. If you are a firm believer in zodiac signs, you might probably know the need for your power color. Wear the right lingerie while celebrating Holi by knowing your power color. This article contains some lingerie to get you Holi ready according to your zodiac sign. Pick the right lingerie this Holi to flaunt your power color. Read the article to discover more Holi lingerie tips! 
1) Aries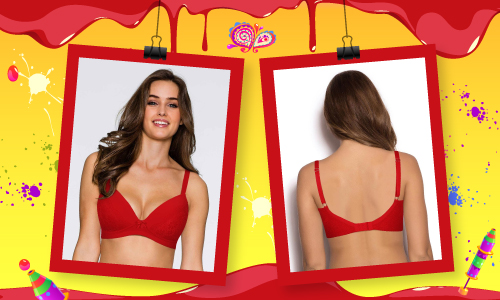 Ruling Planet- Mars
Power Color- Red
You are a passionate and stubborn person who loves adventures. Being independent is the motto of your life. Make sure to surround yourself with the color red as you are a courageous, energetic, and exciting person just like the color. Try out these radiant red bras from Shyaway and lift up your mood throughout the day. 
2) Taurus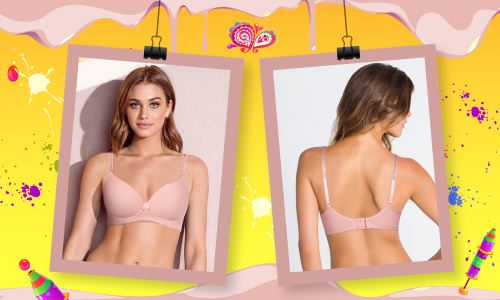 Ruling Planet- Venus
Power Color- Pink
This earth sign usually possesses characteristics such as peace, calm, and serenity. You are a stubborn and hard-working person and have a great helping nature. You see your femininity as your strength and you are proud of it. Wear your power color pink bras this Holi and celebrate your femininity! 
3) Gemini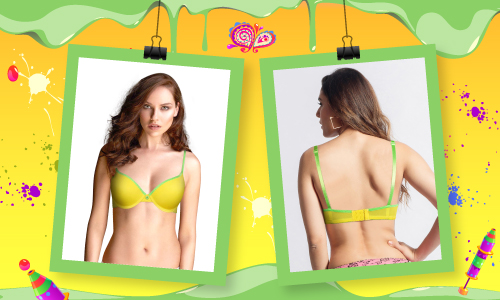 Ruling Planet- Mercury
Power Color- Yellow
Your intelligence and hilarious personality attract many people. You are a very kind and friendly person even to strangers. Gemini babies love three things the most 1) Talking 2)Talking 3) Talking. Wear your power color yellow bra this Holi and deepen your relationship with your loved ones! 
4) Cancer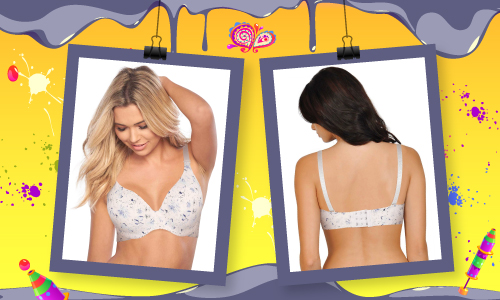 Ruling Planet- Moon
Power Color- White
Your soft, caring, and nurturing nature is your asset. In a group of people, you would be the mother as you take care of your loved ones with so much affection. Your caring nature is what people adore in you the most. White bras are all you need this Holi to keep up your good mood. 
5) Leo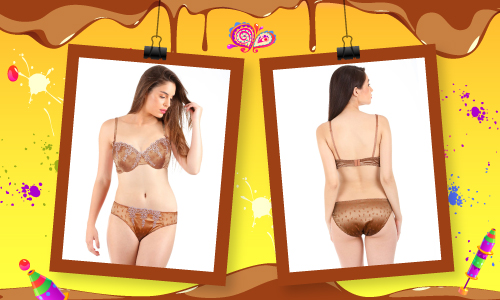 Ruling Planet- Sun
Power Color- Gold, Orange
Creativity is the greatest asset of Leo babies. You are radiant and dazzling just like the sun. Your pet-peeves include unhealthy/temporary relationships. You are more of a giver and value any relationship the most. Since orange is your power color, check out our stunning collection of orange bras & golden bras and pick your favorite Holi bras. 
6) Virgo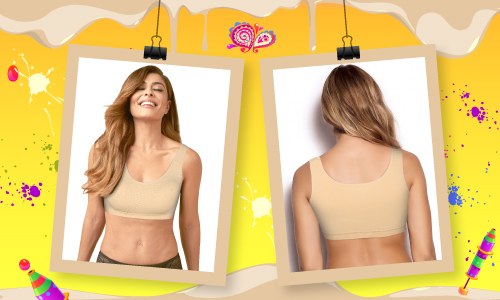 Ruling Planet- Mercury
PowerColor- Olive Greens, Nude
You are such an active and diligent person whose only intention is to make others happy. You value the people around you and always stand up for them during their hard times. Your sign is more associated with earthy colors such as olive, tan, nude, and caramel. We offer a beautiful collection of nude bras. Shop for these Holi bras right away. 
7) Libra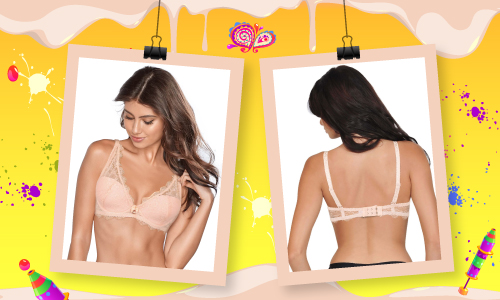 Ruling Planet- Venus
Power Color- Lavender, Peach
You can never be such a people person as a Libra. You are such a caring and romantic soul who believes in true love. Many things interest you but you will always make sure to create a balanced life among the things you love. If you are a Libra, the right color you can wear this Holi is lavender or peach. Check out our huge collection of peach bras and take your favorites with you! 
8) Scorpio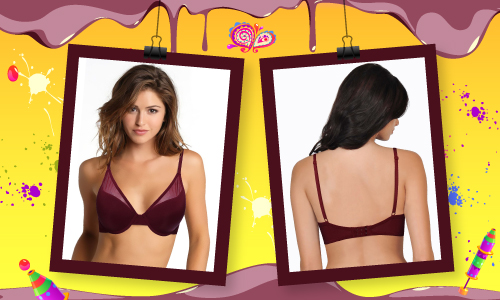 Ruling Planet- Pluto
Power Color- Black, Maroon
You are such a powerful, passionate, and ambitious person among all the zodiac signs. You are always in search of knowledge to quench your curiosity thirst. You are a bold and brave soul who cannot stand fake people. Holi is almost here, express yourself by wearing your power colors black or maroon. Choose from our exclusive collection of black bras or maroon bras and pick yours!
9) Sagittarius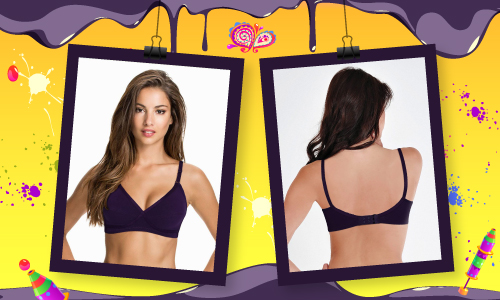 Ruling Planet- Jupiter
Power Color- Purple
Sagitarrius is one gem of a person who loves encouraging and uplifting others. Behind every successful person, there would be the cheering of a Sagitarrius. Your straightforward nature is what people like in you the most. You are a very loyal person and you expect the same from others too. Holi is the perfect season to honor your power color. Shop from Shyaway's beautiful collection of purple bras now. 
10) Capricorn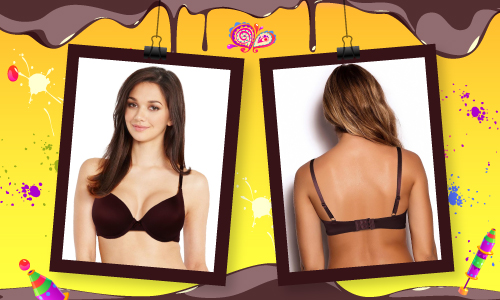 Ruling Planet- Saturn
Power Color- Black, brown, grey
You are a very mature human who does not believe in haste. The Capricorns have big goals in life and they come with a unique and well-planned way to achieve them. You are the person in a gang who everyone comes for advice because of your practical mindset. This Holi, pay respect to the true soul in you by wearing your power colors(black, brown, and grey). Get these super stunning black bras or brown bras or grey bras now from Shyaway. 
11) Aquarius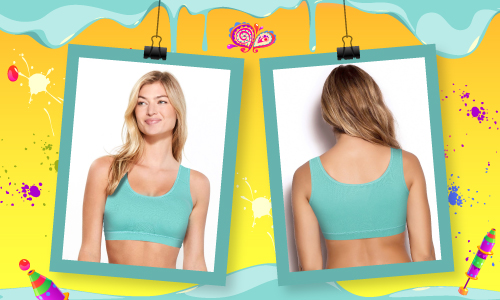 Ruling Planet- Uranus
Power Color- Turquoise
This energetic and innovative human is usually friendly in nature and loves spending time with their loved ones. You are the most loyal and faithful one in a relationship. Your humanity is what everyone likes in you the most. Enjoy the Holi celebration the most, wearing your power color turquoise. Check out the amazing collection of turquoise bras and take home your favorite ones! 
12) Pisces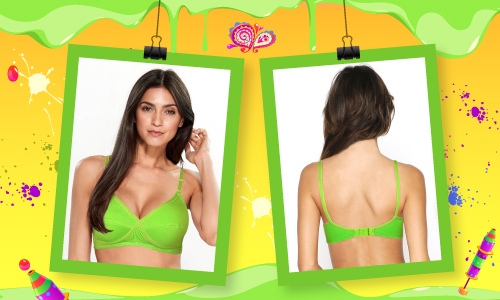 Ruling Planet- Neptune
Power Color- Ingo, blue, green
Pisces babies are the most kind-hearted people you would ever meet. You are a very sensitive person who values the feelings of others more than anything. These gentle souls greatly rely on their intuition and sixth sense before making any decisions. Feel strong and confident wearing your power color this Holi. We offer a huge collection of green bras and blue bras. Get your favorites right away! 
FAQs
1) What Lingerie Colors Do Not Suit You This Holi for Your Zodiac?
Aries- Black
Taurus- Red
Gemini- Orange
Cancer- Black
Leo- Pale and Pastel colors
Virgo- Red 
Libra- Neon colors
Scorpio- Pale and pastel Shades
Sagittarius- Black, green
Capricorn- Yellow, Neons
Aquarius- Black, gold
Pisces- Green
2) Which Shyaway Product Is Suitable for Your Zodiac This Holi?
Aries- Sports Bra
Taurus- Tube Bra
Gemini- Moulded Bra
Cancer- Everyday Bra
Leo- T-shirt Bra
Virgo- Lace Bra
Libra- Balconette Bra
Scorpio- Plunge Bra
Sagittarius- Push-up Bra
Capricorn- Printed Bra
Aquarius- Bralette Bra
Pisces- Seamless Bra