Holi is the "festival of colors". It is a popular ancient Hindu festival and later became popular among non-Hindu communities as well. The festival signifies the victory of good over evil. But Holi colors do not go away easily and you should know some tricks on how to remove Holi colors. 
Yes, everybody loves to play in the colors of Holi but the aftermath of Holi is very complicated. We bear good news folks- there are few tips to remove Holi color from face, hair, clothes, and shoes naturally without causing any damage. 
Tips on How to Remove Holi Colors Easily
1. Hair Care Tips for Holi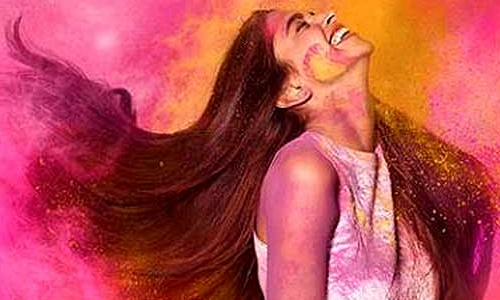 Before you jump into the joy of celebrating Holi, learn some natural ways to get rid of Holi color. Apply some almond oil or coconut oil on your hair. This will restrain the color absorption in your hair. The oil you apply on your hair will protect it from further damage.
2. Holi Skincare Tips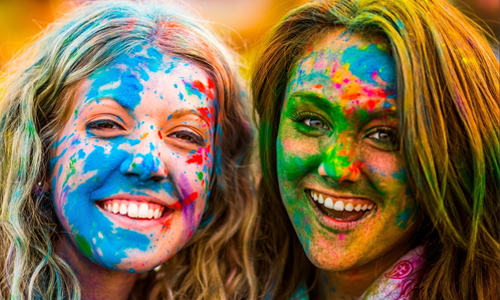 You can apply oil on your face, hands, and body that will also help to block colors from contacting your skin. For men who are too excited for Holi colors, don't shave your face before Holi. If you shave after Holi the colors will come off with your beard.
In case the color does not leave your skin, take three spoons of curd and a spoon of gram flour. Apply and leave it for a while and then wash it off using cold water. It will come off easily without causing any damage.         
3. Remove Holi Colors from Clothes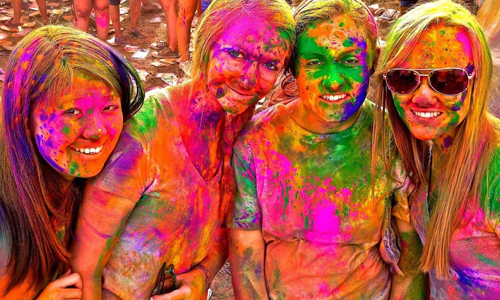 Wash your clothes right after playing with the colors. Add half a cup of vinegar and one teaspoon of detergent and stir them well. Soak the stained clothes in water for some time and then wash them well.
And also don't wear light-colored lingerie on the festival day. Colors will ruin your favorite lingerie in case the color gets in. Try to wear dark-colored inner wears like maroon bras, brown bras, or fluorescent color bras.
Suggestion: For an easy wash wear a satin bra. You can even opt for floral bras and panties to hide the color stains, and you can wear your favorite bra for longtime.   Don't miss to read our lingerie styling tips for Holi.
4. Remove Holi Stains from Shoes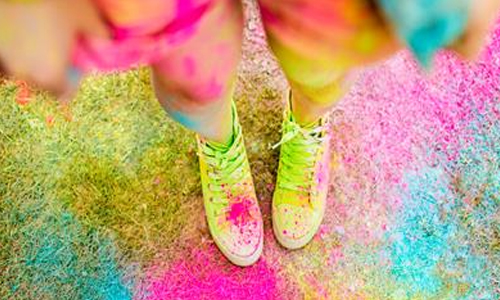 Water and vinegar mixed should do the magic. Fill the mixed vinegar and water in a spray bottle and spray them onto your shoes. Use a toothbrush to polish and let them dry. After a while, it will look good as new!
You can also use nail polish remover to get rid of the colors of Holi. Remove Holi colors from shoes with these easy steps and save your skin, clothes, and shoes from Holi colors.