A lot of times, we wish we had remained kids, don't we? Yes, those stress-free days of childhood when all that took to excite us was candy. How about a nostalgic ride to that naïve and innocent age with bras that are nothing but fun? Yes, our latest addition is purely eccentric in every sense. The recent range of candy-inspired bras is something you wouldn't mind splurging on for all the right reasons.
1. Funky Lemon Yellow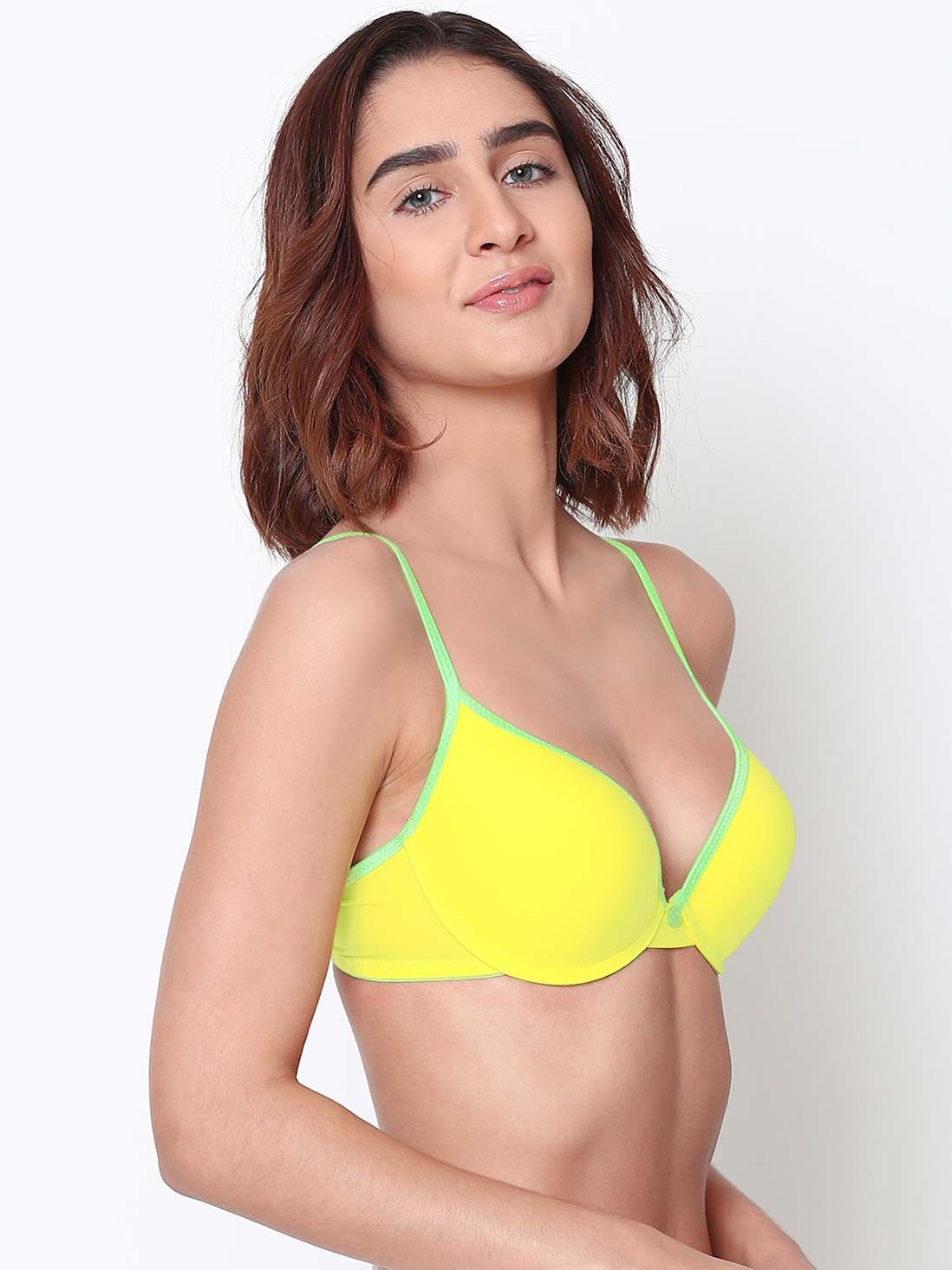 So, it's basically a pushup bra with summer vibes oozing out of every pore. With the right amount of padding and supportive underwires to offer the needed support, it delivers great bounce protection. A holiday favorite you'd love to flaunt without holding back your spirit! Oh, wait! Aren't people going to stare? Well, make it worth the while, then :)
2. Sorbet orange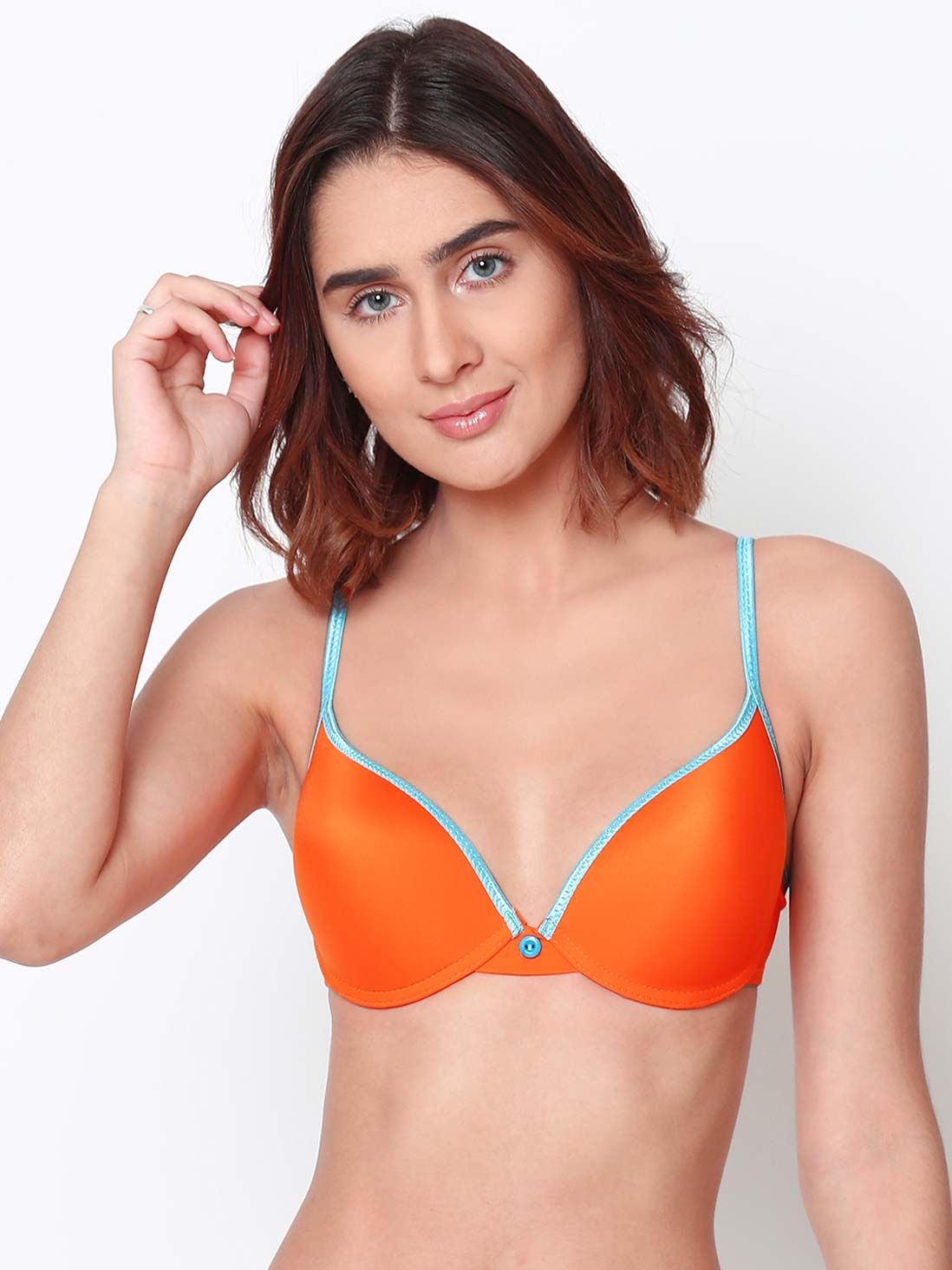 This plunge bra is as sweet as its name. Piped with a pastel blue neckline, it is guaranteed to make heads turn. Heading for a beach holiday? You should have probably packed this already coz this teeny-weeny piece of orange lingerie when paired with denim shorts is going to break every rule the world has ever created.
3. Silky lavender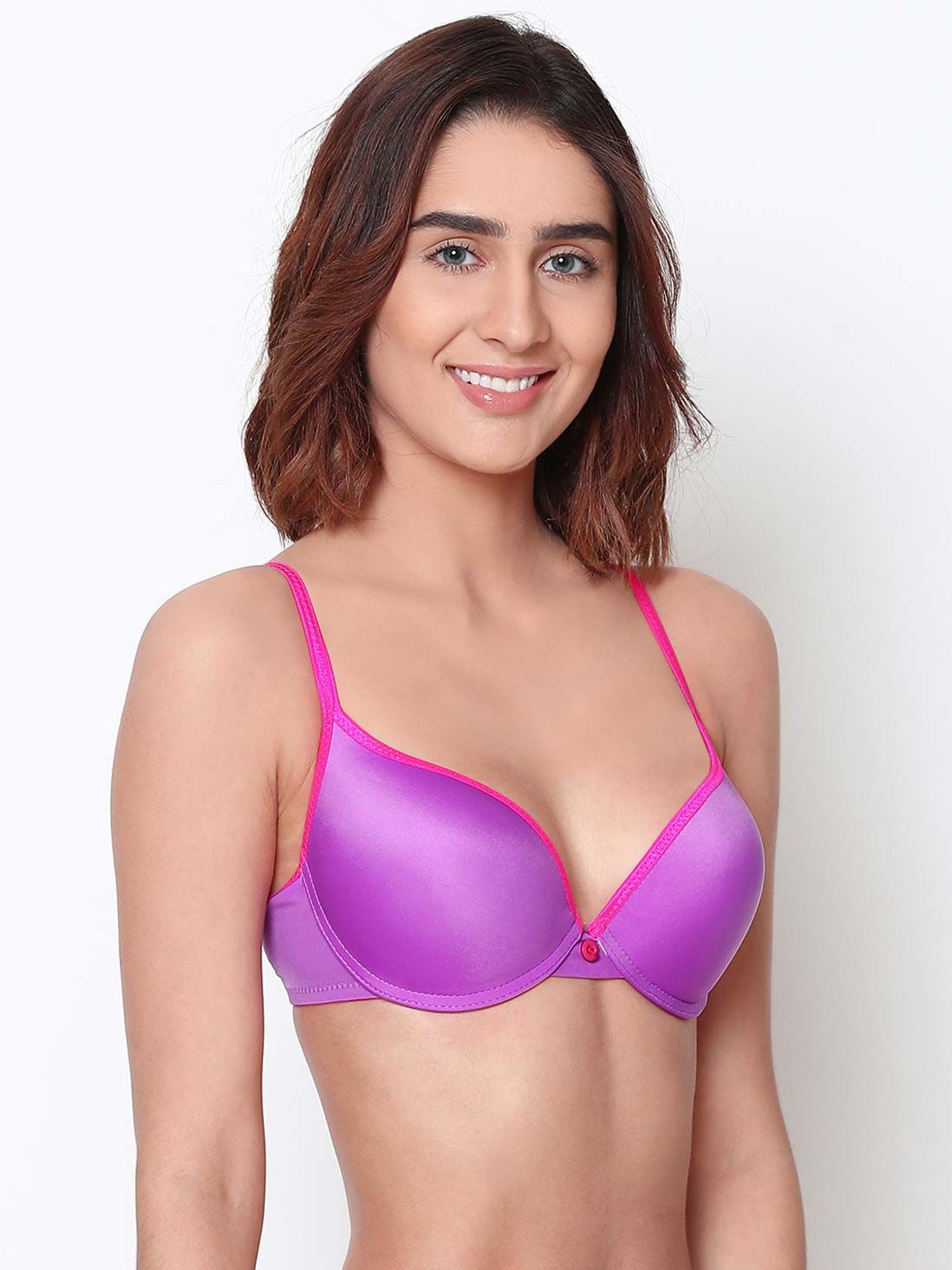 While you think this more of Barbie-inspired than candy-inspired, we agree we love a bit of surprise in everything. Talking about its pattering, simply look at how the cups are molded to give you that ultimate bust shape. Yes, this lavender beauty is seamless and looks breathtakingly gorgeous considering its alluringly silky texture. Having a lingerie party anytime soon? Get dolled up in this lavishly tailored intimate coz life is too short to wear boring innerwear.
4. Cotton candy Pink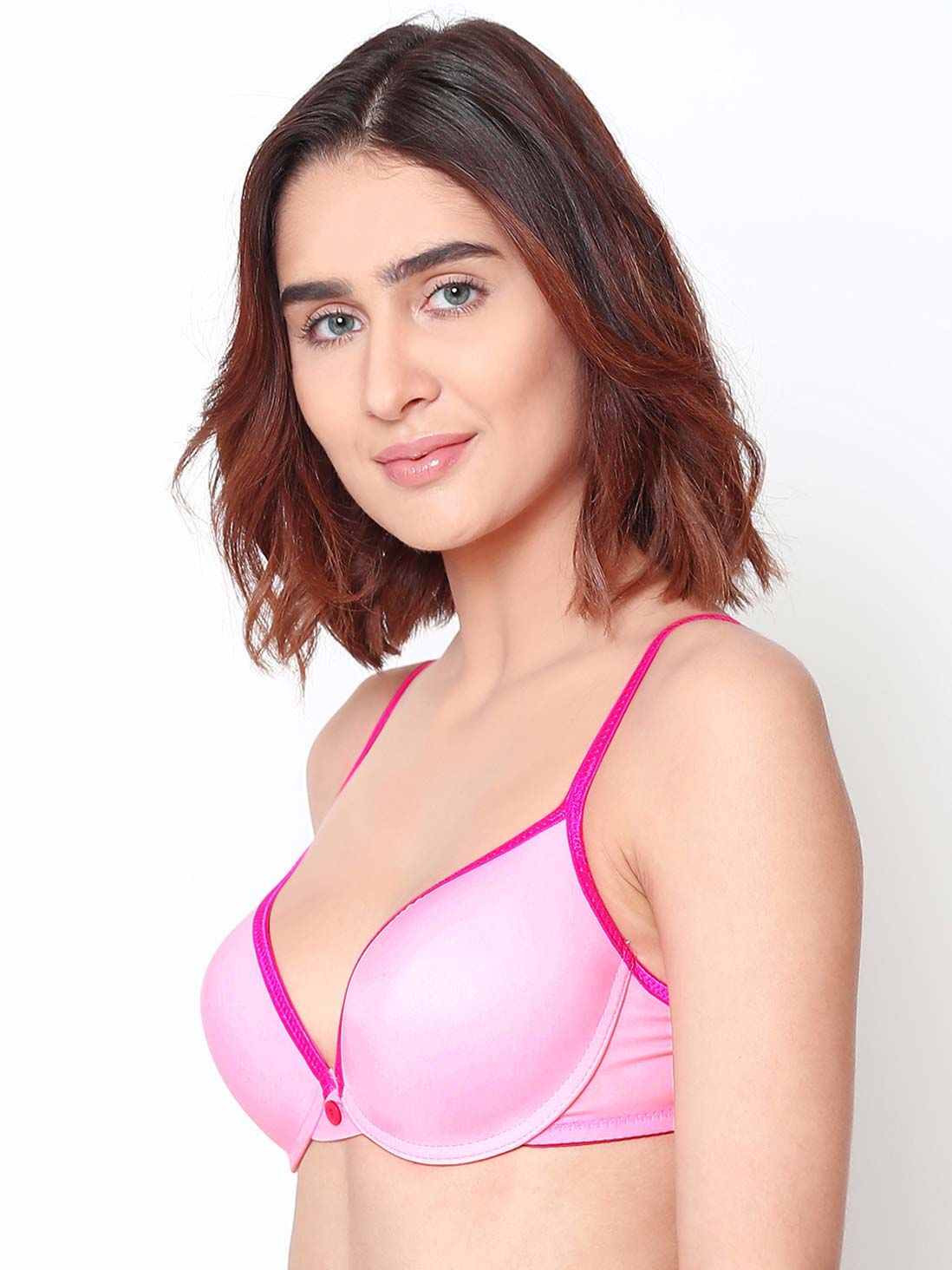 An eye-pleaser that's absolutely worth the money, this pastel pink bra is as soft as it looks. Tailored with hot pink straps, it is a perfect blend of quirkiness and glam. Hook it beneath casual Tees or one-shoulder tops to cast a hard-to-break spell. Oh, and, the sleek side wings look adorable when layered with drop armhole dresses.
5. Marble blue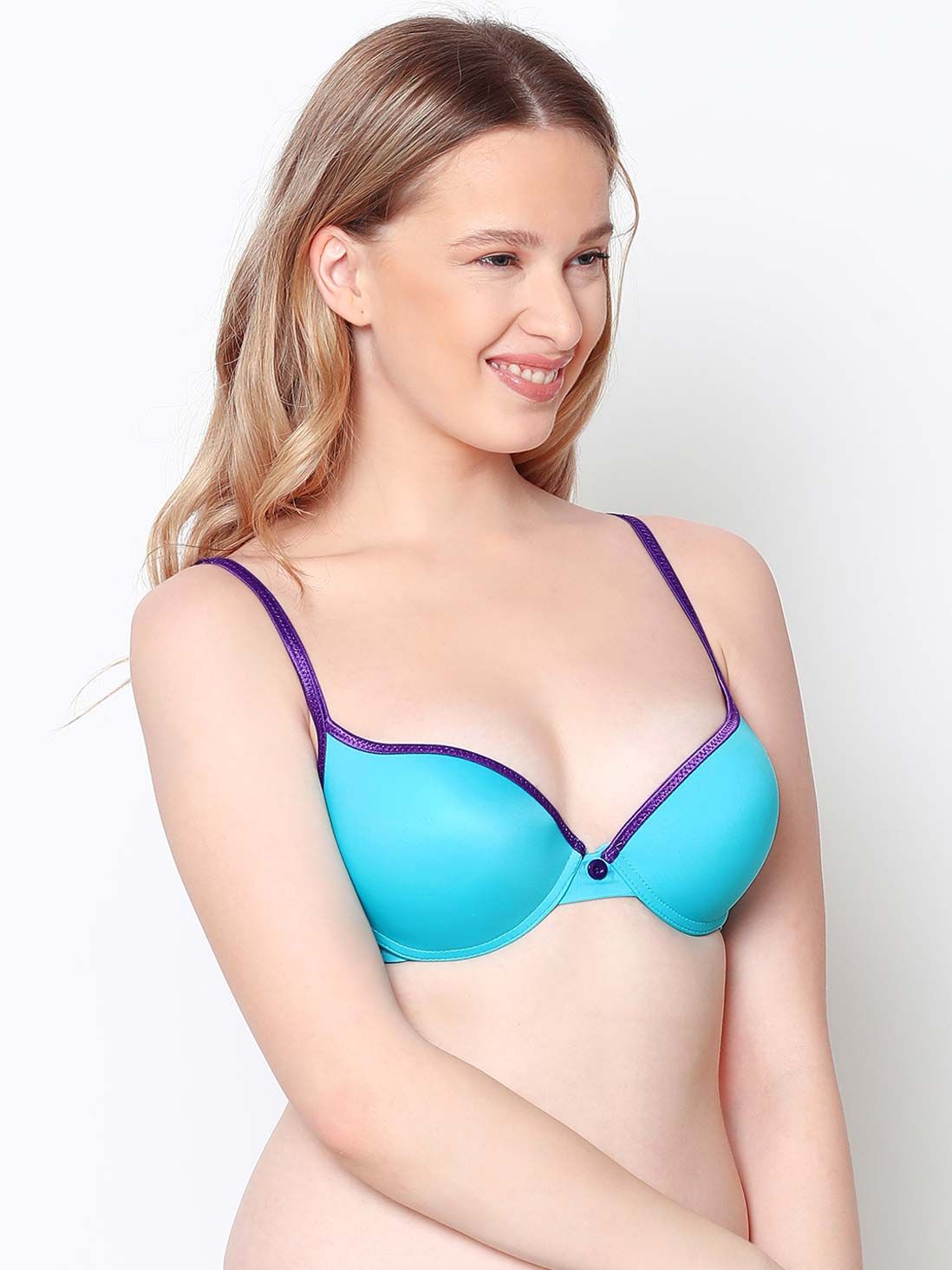 Why always relate blue to being gloomy? Here we show a new shade of the most favorite color that could light up even the dullest moment. Make it a staple with V-neck Tees for miraculous contouring.
The best part about these candy-inspired pushup bras is that they can now be bought under the 3+3 OFFER (3 bras and 3 panties for just Rs.1222). Sounds cool, doesn't it? Satiate your candy-craves with these vibrant bras and slay the summer like a pro.