The most comfortable part of anybody's day is coming home and changing to your casual wear. The ease and happiness of changing to your PJs are the most awaited time of your day. Irrespective of the whether its summer or winter all we need is a relaxed Sleepwear. To beat that heat or to curl up cozy, consider these series of sleepwear,  for a good night, doze off.
Make your choice today from the pieces listed below:
Lounge Wear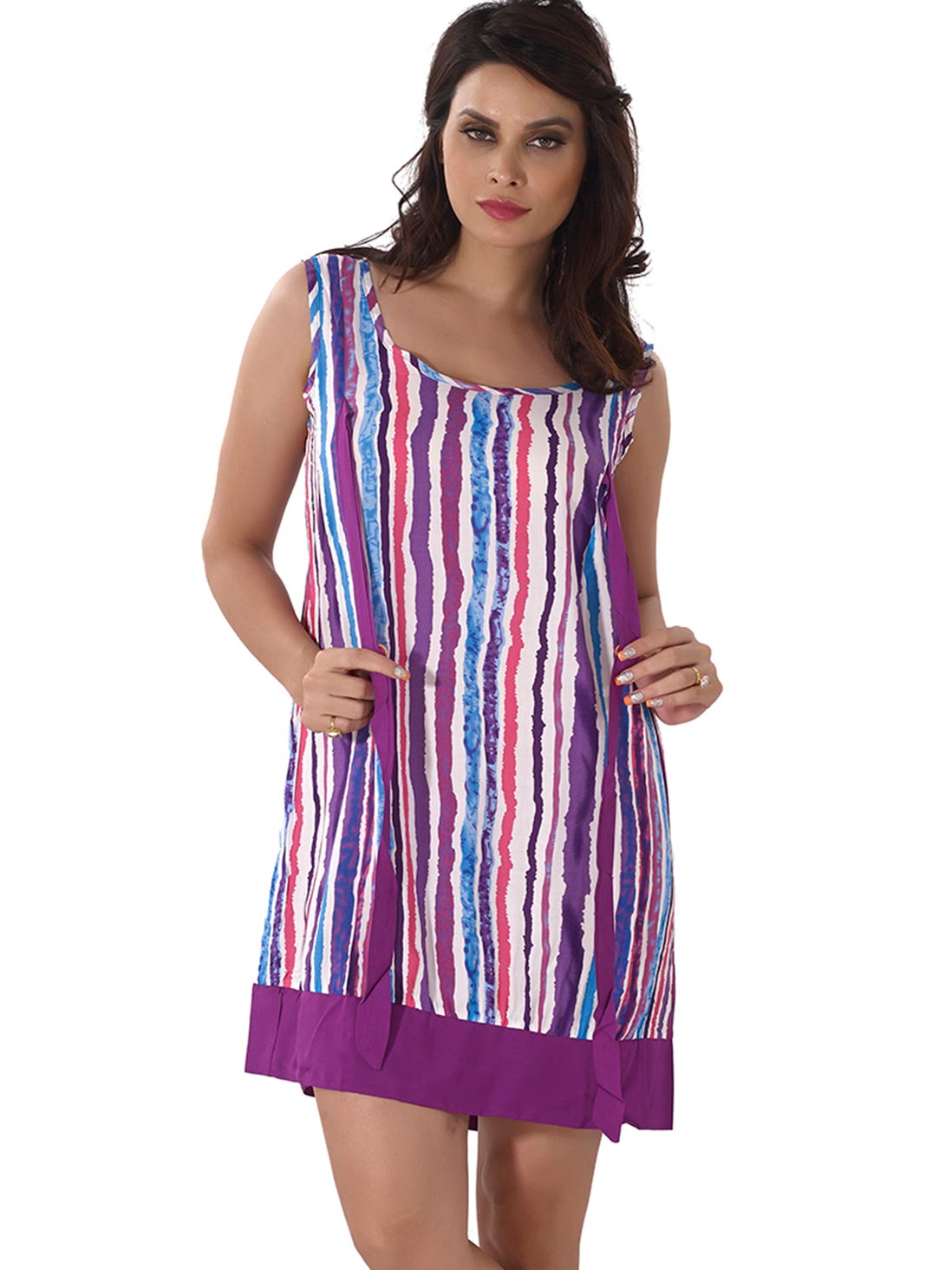 Cotton is the first choice when it comes to fabrics chosen in summer. Lounge Wears are made of cotton that wards off the heat and allows your body to actually breathe which is ideal for hot summer nights.
Babydoll
Babydoll is the best synonym of a cozy night sleep. It definitely works if you want an intimate & quality time at night. It sure works for every season and at all times. It's short, sometimes sleeveless, loose-fitting nightgown intended as nightwear for women. It usually is a pretty much night dress itself, so you don't need to think about what else to wear with them.
Camisole & Tank Tops
A Camisole and a Tank Top can be paired with your night shorts or PJ pants. The feather-like touch of the material gives you an ultimate comfort and puts you to a deep sleep. Few of us never even liked the concept of shorts or pants at night! To those, go ahead and wear Boy Shorts and slip into the night like a sleeping beauty.
Capris & Shorts Set
Sleepwear, when bought as a set, provides you with the ultimate comfort. A cute pair of Capris will help you to get through a cold night. To people who put one leg out and snuggle in a blanket with the rest, Capris can be your best friend. A Shorts Set will allow your skin to breathe and is the most comfortable wear at nights for millennial.
All the sleepwear from Our Store is meant for absolute comfort, ease, and a good night sleep.