Wardrobe Malfunction
Wardrobe Malfunction, defined as an unanticipated exposure of bodily parts is no new concept to any person, especially women. Perhaps, who in their life span of clothing, might not have faced such an embarrassing situation? Anyways, thanks to Adam and Eve.
The phrase "wardrobe malfunction" actually is frequently used by the media referring to celebrity incidents whether planned or accidental. In fact, this is a hassle for all and sundry to worry about every time you go out in public or where there are more eyes watching you.
Solutions For Wardrobe Malfunctions
But folks, for every problem there definitely arises a solution. Lingerie, for sure will come to your rescue. The right lingerie accessories will turn out to be your saviour that can save you from malfunctions, uneasiness, humiliation and what not. Invest in these authentic classy products and experience unmatched comfort and confidence.
Shyaway.com brings to you a unique assemblage of bras and bra accessories for optimum support and comfort without compromising on fashion. Let's check them out here…
The Must Have Bra Accessories and Bras to Avoid a Wardrobe Malfunction
Get the right support at the right time with these bra accessories and bras that are specially designed and crafted for any kind of women.
Bra Magic Tape Strips
Bra Magic Tape Strips also known as a fashion tape is a double sided tape used to keep clothing, especially the loose straps in place to stop it falling open when you move. Use this tape to secure the gap between the buttons if you wear a button shirt. It's good to carry some with you in case you need it.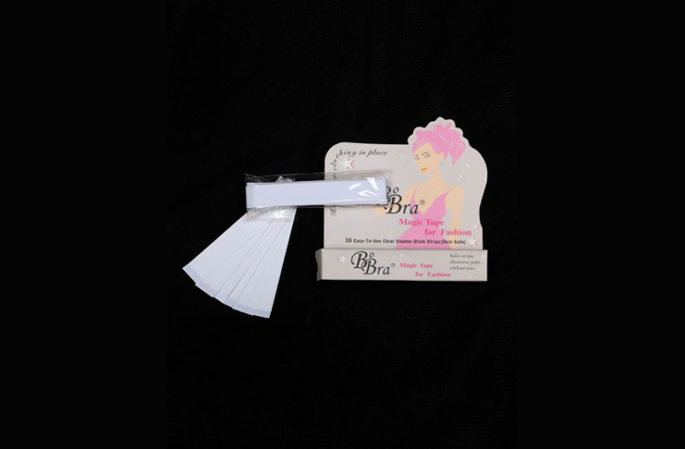 Shyle's high-quality, double-sided tape is quite magical. Say goodbye to wardrobe malfunctions. Avoid embarrassment with this handy product – use it with button-down outfits to tackle those gaps, use it with dresses to keep the neckline in place. Shop at https://www.shyaway.com/shyle-bra-magic-tape-strips-for-fashion/
Nipple Cover
Is there anything more embarrassing than a nip slip? Nipple Cover is used to hide the shape of nipples and to give breasts a smooth line under clothing.  This can be worn when you are not able to wear a bra or can be worn with a bra for extra coverage. Shyaway offers different kinds of nipple covers with combo offers also.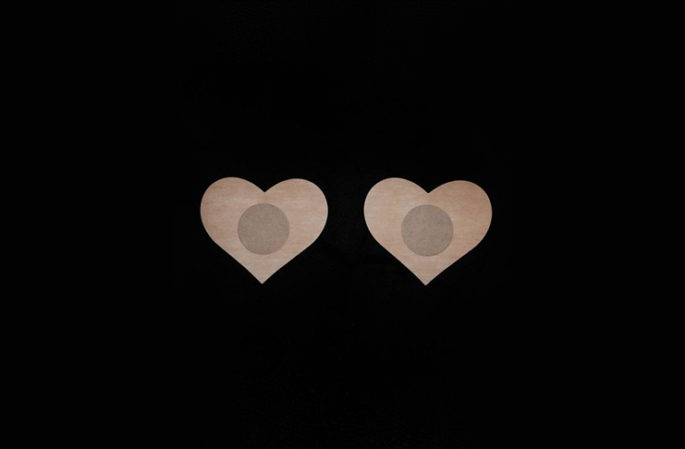 You can use Shyle's heart-shaped nipple concealers effectively. This is a great product to use with see-through garments like babydoll and transparent bras. Shop at https://www.shyaway.com/shyle-paper-heartin-nipple-cover/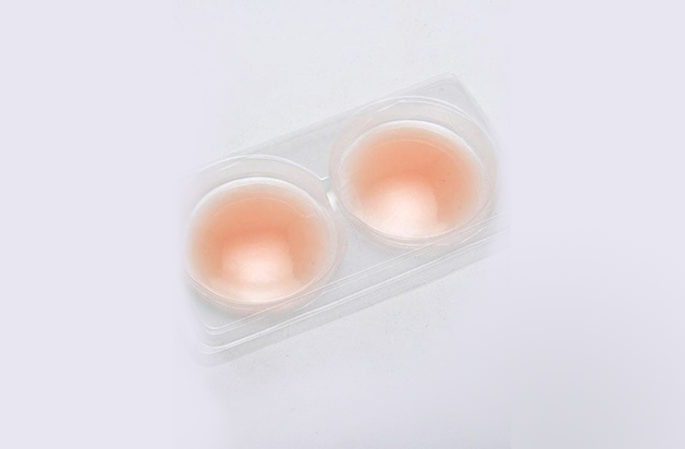 This Nipple Cover system hides nipples from tight garments, is comfortable & great for all occasions. Shop at https://www.shyaway.com/shyle-silicone-nude-nipple-cover-bra-pad-pack-of-2/
Shoulder Strap Pads
These Pads are also known as bra strap cushions or pad slips. They provide comfort if your bra straps dig into your shoulders or can help to stop straps from falling off your shoulders. Before using them firstly, be sure of the right length of your bra straps because most of the support in a bra comes from the band around your body and not the straps.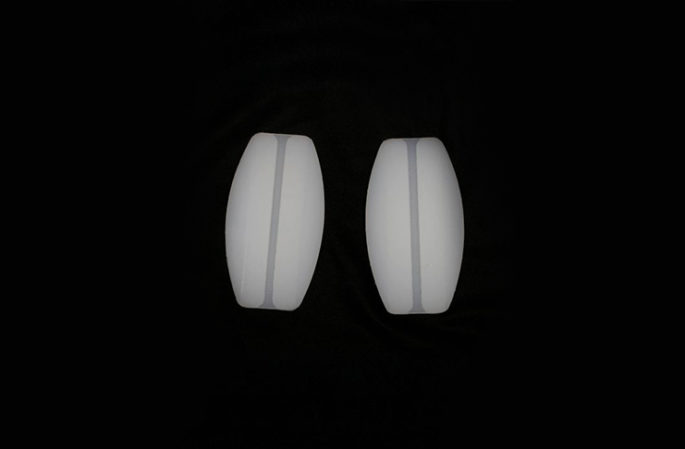 Stop punishing your shoulders! Get these silicone, non-slip pads created exclusively for use under bra straps. They will hold the straps in place, protect your skin and also are discreet under clothing. Shop at https://www.shyaway.com/shyle-silicone-shoulder-strap-holder-pads/
Transparent Straps
Transparent straps are mostly used with convertible bras that have detachable straps. If the straps you normally wear have a colour that doesn't match for what you are wearing, you can go for transparent straps. They will be much less noticeable than the coloured straps.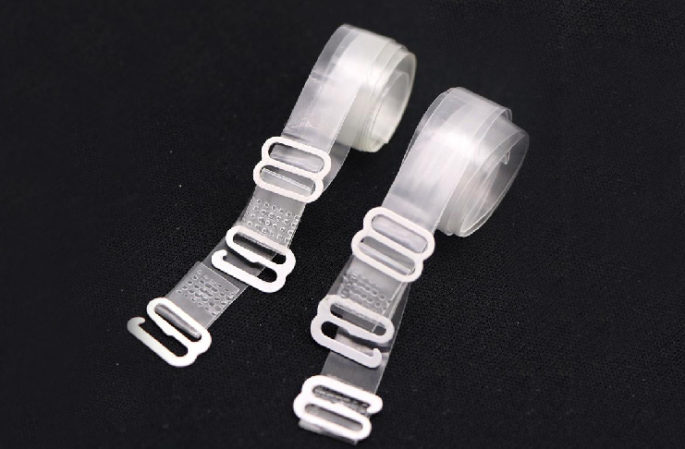 Bra Strap Clips
Bra strap clips also known as racerback clips are used to transform a normal bra into a bra with a racerback. You can find oval and heart shaped clips with white, black and nude colours at affordable prices at Shyaway. They are mostly used to hide the straps when you wear racerback tops and some people also wear them to stop the straps slipping off their shoulders.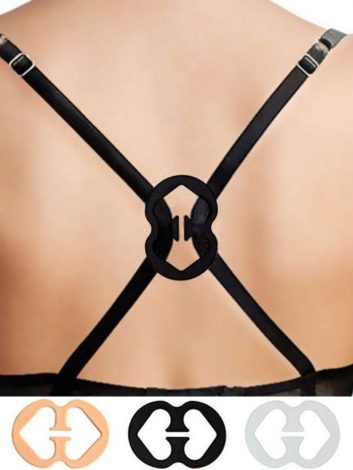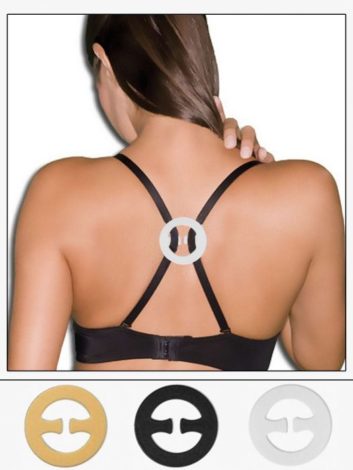 A convenient clip instantly converts a regular bra to racerback. Switch between styles with ease! Shop at https://www.shyaway.com/shyle-bra-strap-heart-in-shaped-clips-pack-of-2/ or https://www.shyaway.com/shyle-bra-strap-round-clips-pack-of-2/
Bra Extenders
At times, you wish to increase just a few inches of your bra to get that perfect fit. Bra extenders come in handy when the bra band gets a little tight or uncomfortable. They work wonders for plus size women. Bra extenders help in getting a longer life for bras when it becomes too tight through the band. You have to use them simply by attaching it to the one end of the bra and put it on and use it.  You can find them in 1, 2, 3 and 4 hook options to fit different bras with black, white and nude colours at affordable prices from Shyaway.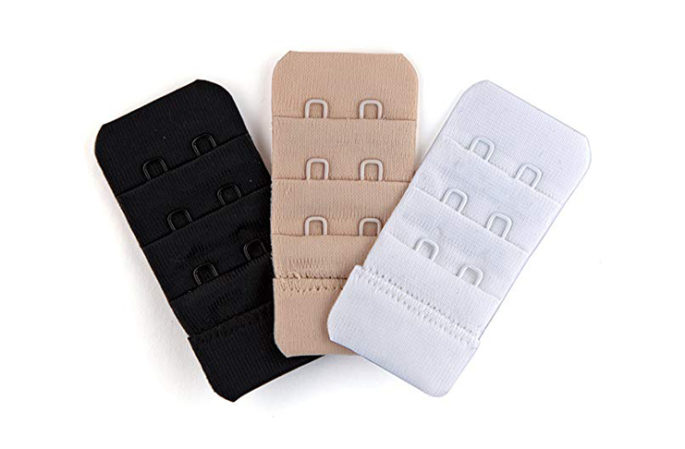 Strapless Bra
Strapless bra or bra inserts help to increase your bra size by wearing it. And also they can be worn with push up bras to increase cleavage. Shyaway offers bra inserts with a variety of sizes and shapes that are usually made with silicon and fabric.
These chic stick-on bras will get you ready for any party in moments. These strapless, backless beauties are the perfect foundations for backless, strapless or low-cut outfits.
FULL COVERAGE BRA
A full coverage bra is one such intimate that encloses the busts completely and offers a secured feel all day long. The cups are designed in a way as to fully cover the upper swell of the bosom leaving no room for front and side spillage.

Sway gracefully round-the-clock in Shyaway's Full Coverage Bras. With the light-level of padding, the breathability and comfort factors are ensured along with a trendsetting outlook.  They offer full coverage to avoid front and side spillage. Find more varieties at https://www.shyaway.com/full-coverage-bra/
Tube Bra 
Western wear outfits always stand up for their unique style and glamour. Many beautiful sleeveless dresses are pretty, but, may give a clumsy look when worn with a regular bra. Here, a strapless bra is the best suited innerwear to add an attractive and classy look to your outfit.
One of the best online lingerie shopping sites, Shyaway.com, helps women display their shoulders and neck to their best advantage with the best collections of strapless bras. Find more at https://www.shyaway.com/tube-bra-online/
So, Dearies, as promised in my previous Blog to enlighten you more on bras and lingerie at https://blog.shyaway.com/desirable-bras-shopping/, hope this content will be useful for dodging your awkward moments.  See you soon with more info in my upcoming blogs. Cheers!