The season of weddings is here! Its the time for princesses to become queens and you will do it right. Get ready for your white or red wedding and walk that aisle with absolute elegance. One of the most puzzling aspects of the wedding attire is what Lingerie to wear with your beautiful gown. You must be comfy and pretty but hidden and flattering as well. These Bras will help to enhance small chests too. So, put down all that pressure behind because you are going to look stunning with this exotic lingerie choice that matches your dress.
Strapless Lehenga or Gown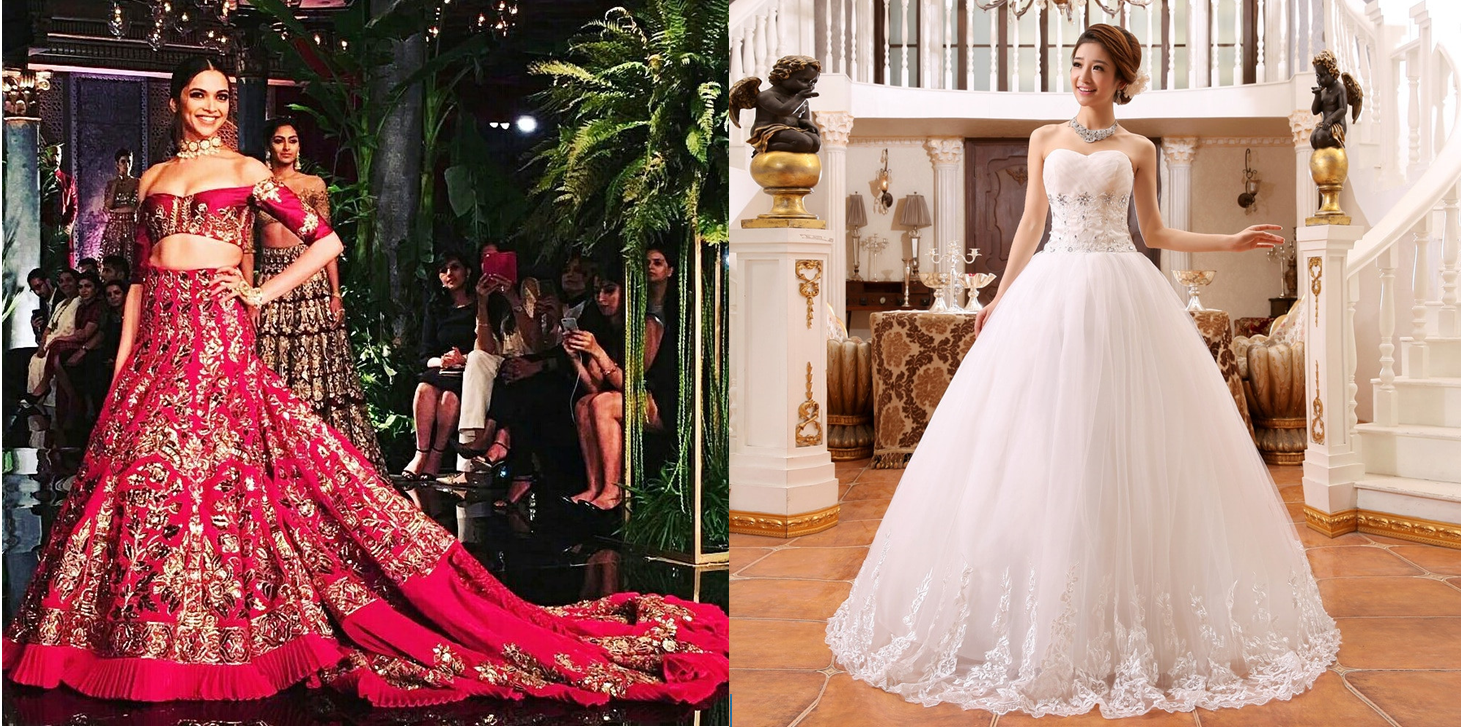 A strapless dress should be of great grip and so should the bra. Wear a Steady Strapless Bra and let the bride in you brim with smiles. In case of doubt match it with a Tube Bra.
Plunge Neck Lehenga or Gown
The bra peeking out of the low-cut dress is not a look you want on your wedding day. If your dress is with a usual back, there is nothing to worry the Plunge Bra will be a soul friend. But if your plunging neckline dress is also backless, a Nipple patch can stick to you just like your bride's maids.
Slinky Sheath Lehenga or Gown

The Pushup Bra combines the comfort with invisibility, making it right to wear underneath a more lightweight, body-hugging sheath. If you are a white wedding bride you very well can opt for a Moulded Bra with Transparent Straps. The slinky sheath with a blend with the bra giving an amazing sit.
Backless Lehenga or Gown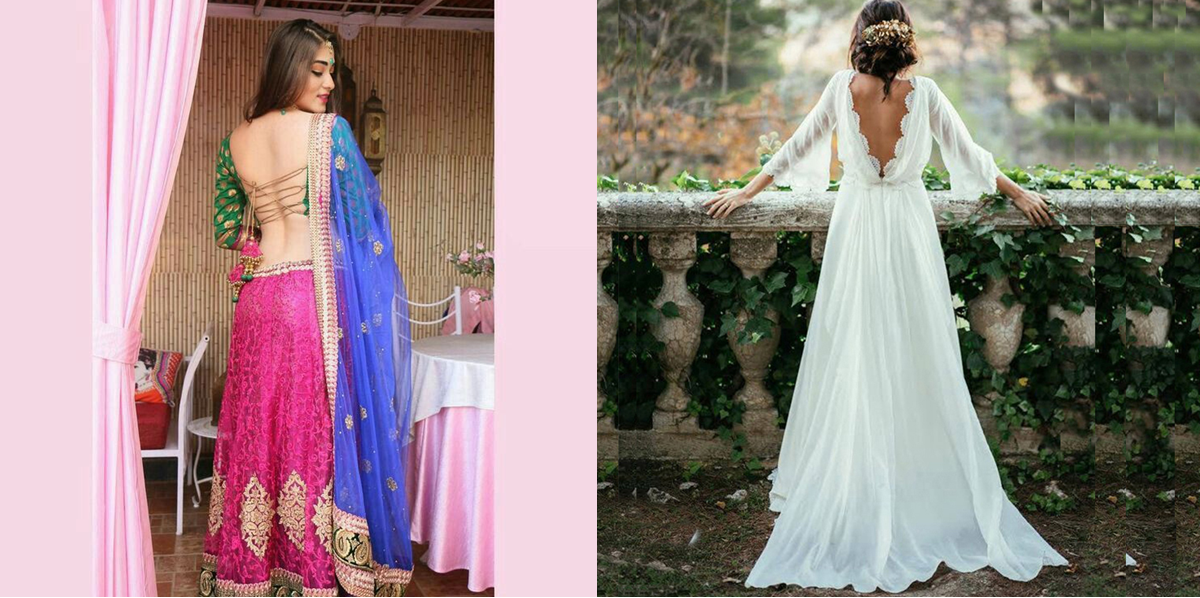 Stick On adhesive or Transparent Strap Bra is a must. Because these bras totally merge with your backless dress, leaving no bra trace. They are so ideal for flaunting the beauty that you are.
There are dozens of choices for bridal lingerie, the trick is finding a great bra that will balance your dress and your body type. Look like an angel, for now, that you know how to don in what you wear.