What Is A Multiway Bra?
Multiway bras, also referred to as Convertible Bras are now a must-have. The name itself signifies it's multi-functional. Meaning that, the product can be used in a number of ways. You can detach the straps and reattach them in various ways according to your outfit. So, Multiway bras can become the backbone of your wardrobe versatility.
Purpose Of Wearing A Multiway Bra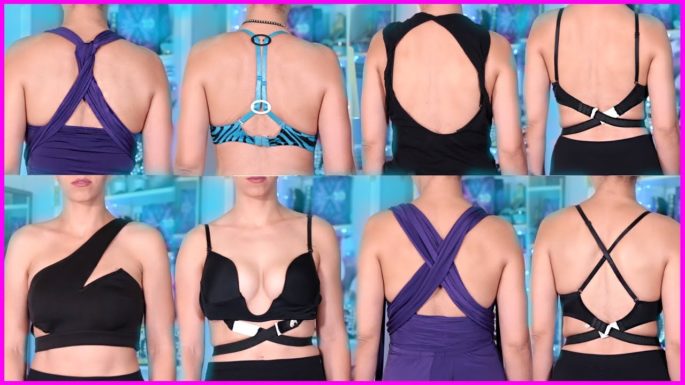 Wanna wear a halter top or flaunt those beauty bones(collar bones) in your off shoulder dresses? We know its summer time and showing off some skin is cool. No more worries! Multiway bras will magically transform into any style you desire with great ease. You can convert the bra into a criss-cross back, halter style or racerback by detaching the straps, crossing them and then reattaching again. Some of the multiway bras can also serve as backless or low back bras.
Available In Wide Varieties
You can find multiway or convertible bras in a wide range of varieties. Plunge, full coverage, padded, bridal, longline, push up, sports and many other types are now readily available in the market. And yes, we can wear them in some form or the other.
How To Choose Your Right Bra
Choose the right #style is important.
Purchase #lingerie above Rs.1499 and get cashback of Rs.1000
Use Coupon Code: SHYMD1000 pic.twitter.com/ilu8OGRhgR

— Shyaway (@Shyawayshop) May 17, 2019
Perhaps, now that you've thought of buying a multifunctional bra, you need to consider some points before making the purchase. Choose the bra that will go well with your attire.
It should support your type of body structure and also your preference of coverage and styling. Whether it's for your formal dress, low neck, halter, racerback or off shoulder top, or your sportswear, select it correctly.
Where To Shop These Magical Bras
Certainly, dynamism is always preferable. So, a contemporary change in your traditional wardrobe set up will definitely be delightful. We offer quite a variety of Multiway Bras at our online store. The comfort and quality of our bras will positively make you happy.
So all you bold and beautiful ladies, brighten up your day or else your special occasions by playfully altering your bra into a modern and chic one. You can do it with so much handiness and in no time. Stay in style, lift up your mood and be happy always. Cheers!