With the city's bustling noise and the hectic 9 to 5 routines taking a toll on your daily dose of fun, who wouldn't want to unwind the stressful week by literally doing nothing? Suddenly your cushiony couch becomes the love of your life giving all the comfort to that tiring soul that is begging for rest. Thank heavens for gifting the women of today with a cozy companion that relaxes both the mind and body with its super caring nature. Yes, all praise to those chirpy pairs of pyjamas that you slipped into at all the times you wanted to loosen up a bit and laze around.
THE SAGA OF OFFBEAT PYJAMAS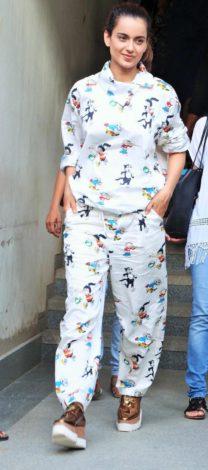 Grab that steamy cup of coffee, tie up that hair into a bun, and get geared up for we are going to unveil the secret life of your favorite PJs. These lounge-time essentials have been humbly sitting in your daily wear closet for years together having subdued their actual potential. Think no more of just stocking them up as a lounge-time wear, bring them to the limelight; after all, they deserve some love too.
Here's the "QUEEN" of Bollywood, Kangana Ranaut, who has swept off the fashion industry with her unique sense of styling and that striking attitude to carry almost outfit with an element of awe. Little we knew that a quirky nightwear like the one she's wearing could be such a crowd-puller when teamed with those gleaming golden shoes that have added extra charm to the whole look.
TRY THE GIRL-NEXT-DOOR LOOK!
We are pretty sure there is a sweet, cute, and girly side to every woman out there that is often masked with the intention to look bold and daring. But, guess what? It is not that bad of an idea to look and feel young and naïve in super-chilling jammies. Accessorize with complementing headbands for a lovely appeal.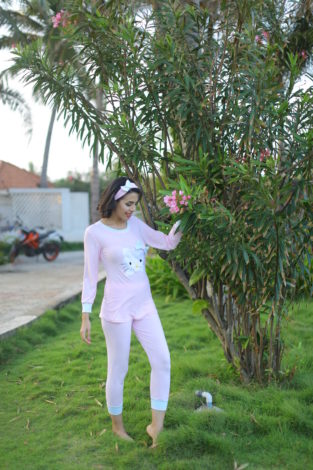 WHEN DID JAMMIES TURN THIS HOT?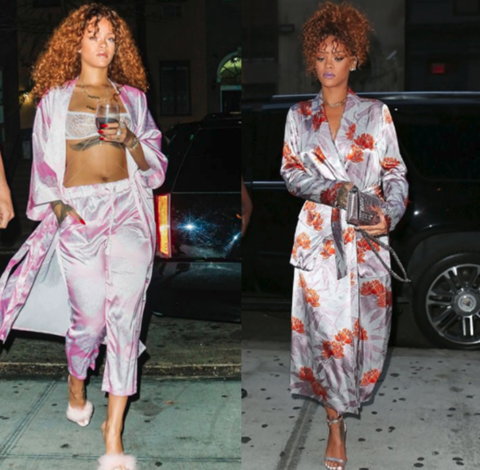 Is it may be after Rihanna started sporting them like they aren't a big deal? This one-stunner-of-a-star has flaunted her super hot look in posh pyjamas more than once in several public appearances. The satin finish of these alluring pieces is making our hearts skip a beat. Especially her no-care vogue on the left in a transparent bra and furry footwear is something that is making jaws drop for the most obvious reasons. If the just-out-of-bed look could be this sexy, there is more probability of these staples replacing the extravagant one-piece dresses and A-line skirts in the near future.
THE FULL-SLEEVE CRAZE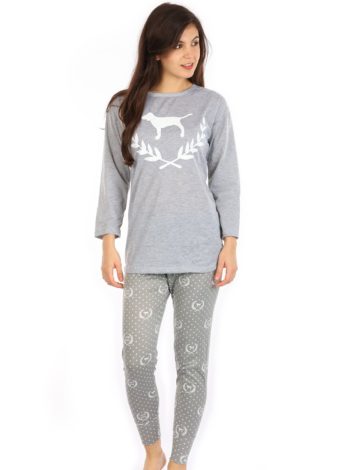 Gone are the days when pyjamas were mere loose-fitting trousers with boredom-filled customary stripes; the ones we get in the market today are more inviting in terms of both style and comfort. With close-fitting pants to go with cozy full-sleeved Tees, there is no way you can confine it to your home. The Tinseltown has found its own ways in adapting the fully-covered rage to redefine the boundaries of fashion. Here are a few stars who transfigured the whole character of a nonchalant sleepwear into an eye-popping red carpet marvel.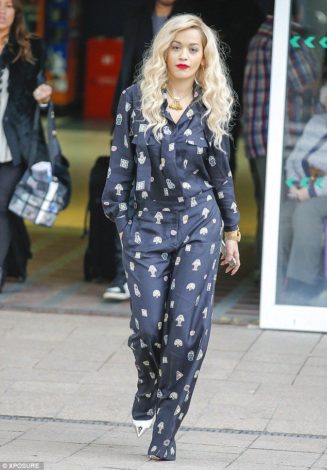 Rita Ora, the on-screen sister of Christian Grey, has nailed the full-sleeve pj-look with a good amount of red lip color to go with. We guess she has a lot more than fifty shades of poise (Stop staring at the screen, now!) flaunt every outfit like there's no tomorrow!
HOW DID EVEN BRALETTES COME INTO THE PICTURE?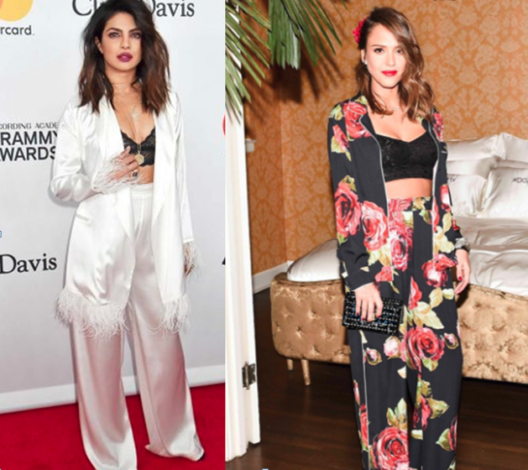 Don't be skeptical about going overboard; sometimes it helps paint that out-of-the-world image. Everyone from Jessica Alba to the very beautiful Piggy Chops has tried the front-open pyjama style, gladly revealing their super-glamorous bralettes. This is an on-point statement, indeed. We are equally surprised by how much our lingerie designers have given us so much to experiment.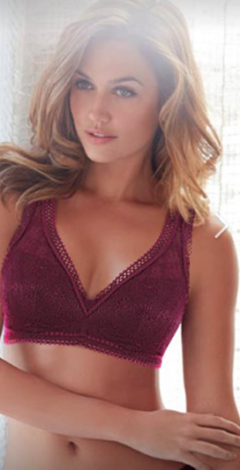 Here is a close-up of a bralette if you haven't seen one. With these fancy, lacy, and itsy-bitsy partners oozing so much magic, not only pyjamas but any outfit can look stupendous without a doubt.