Sheer, sexy, and sensual; babydolls are all about painting a picture that raises the temperature. Simply imagine a romanticized candle-lit ambiance that is hot enough to bowl him over, would you still prefer wearing that boring nightdress of yours? Doesn't this space demand something so natural yet nubile? Thank heavens, you have landed on a page that is unrestrained to discuss the most sensational topics that the world is longing to explore.
A fit like second skin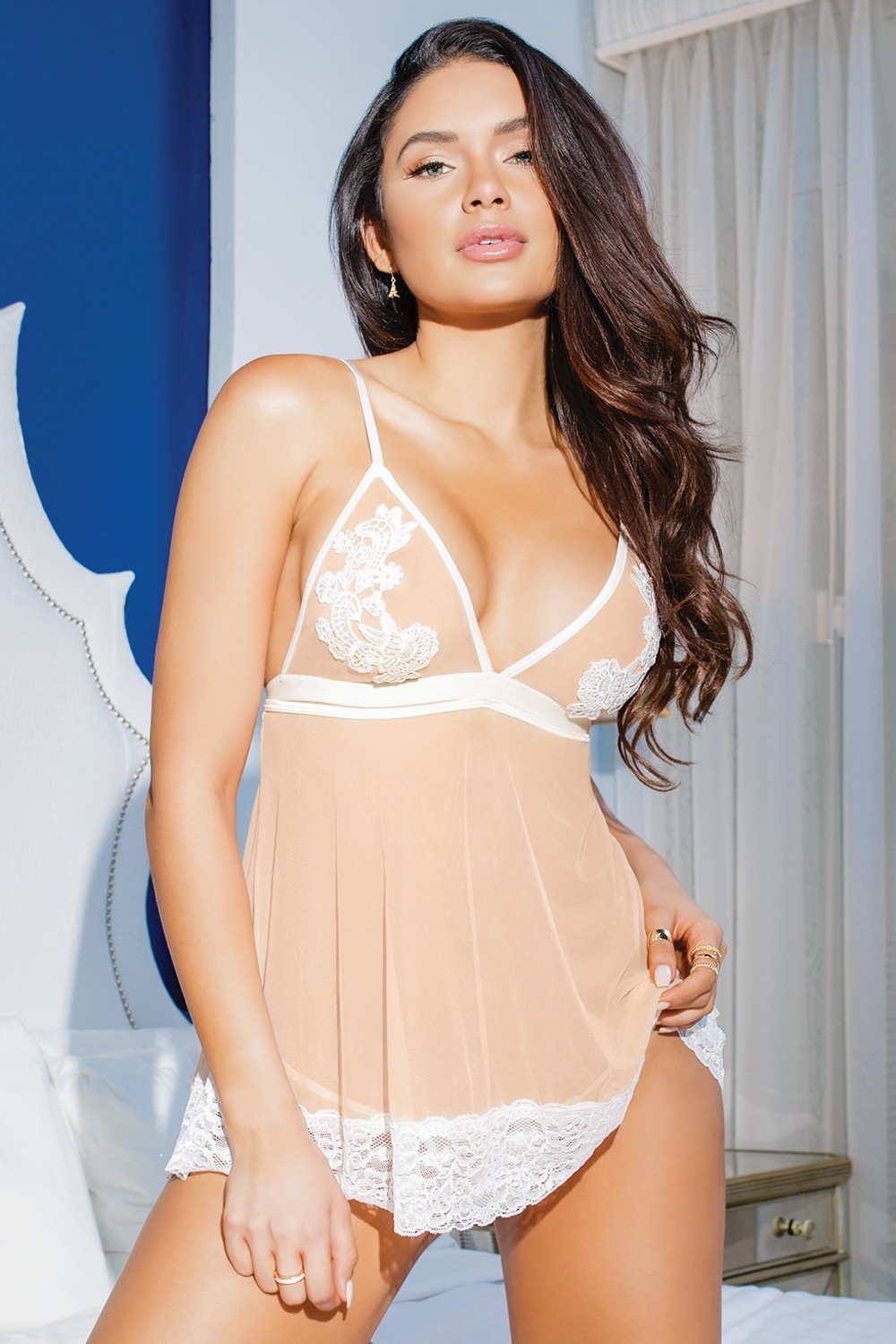 Nude is the new black! Aren't we a bit obsessed with reds and blacks that we almost lost track of neutral-toned lingerie? Never too late to grab one to slip into; after all, it stays on those curves like second skin. It blends so well that your partner might actually be spellbound with this one for sure.
Subtle Sexiness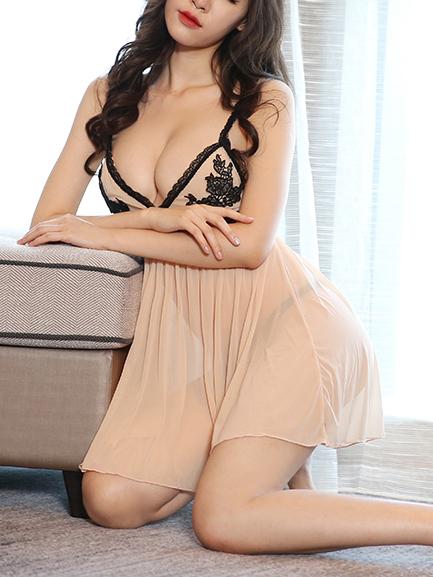 Nude babydoll is a bombshell in disguise. Sometimes, less is more, especially, when it comes to your honeymoon nights. While loud shades scream for attention, this neutral hue scores without uttering much.
A secret partner in crime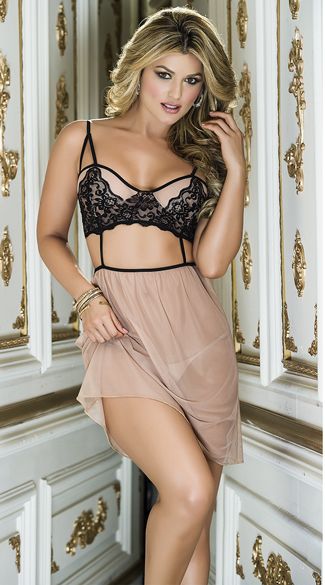 Well, lace has always been a woman's musketeer in stealing hearts. So, a lace nighty in nude works just right without a doubt. Let's keep it short and sweet here (pun intended)!
Step 1: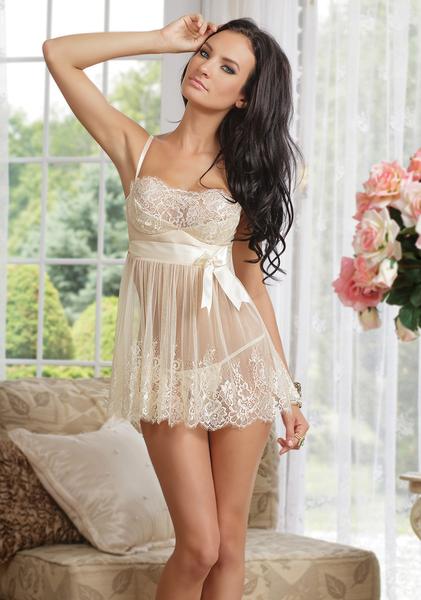 Now that you're all set to flaunt some sheer glam, it's time you look into what you wear underneath as well. Your bras and panties will be pretty clearly visible, and hence, make sure there is a practically-performing innerwear barely hidden behind that slender layer. Leave alone the boring basics; focus more on balconettes and strappy thongs to make him fall head over heels.
Step 2: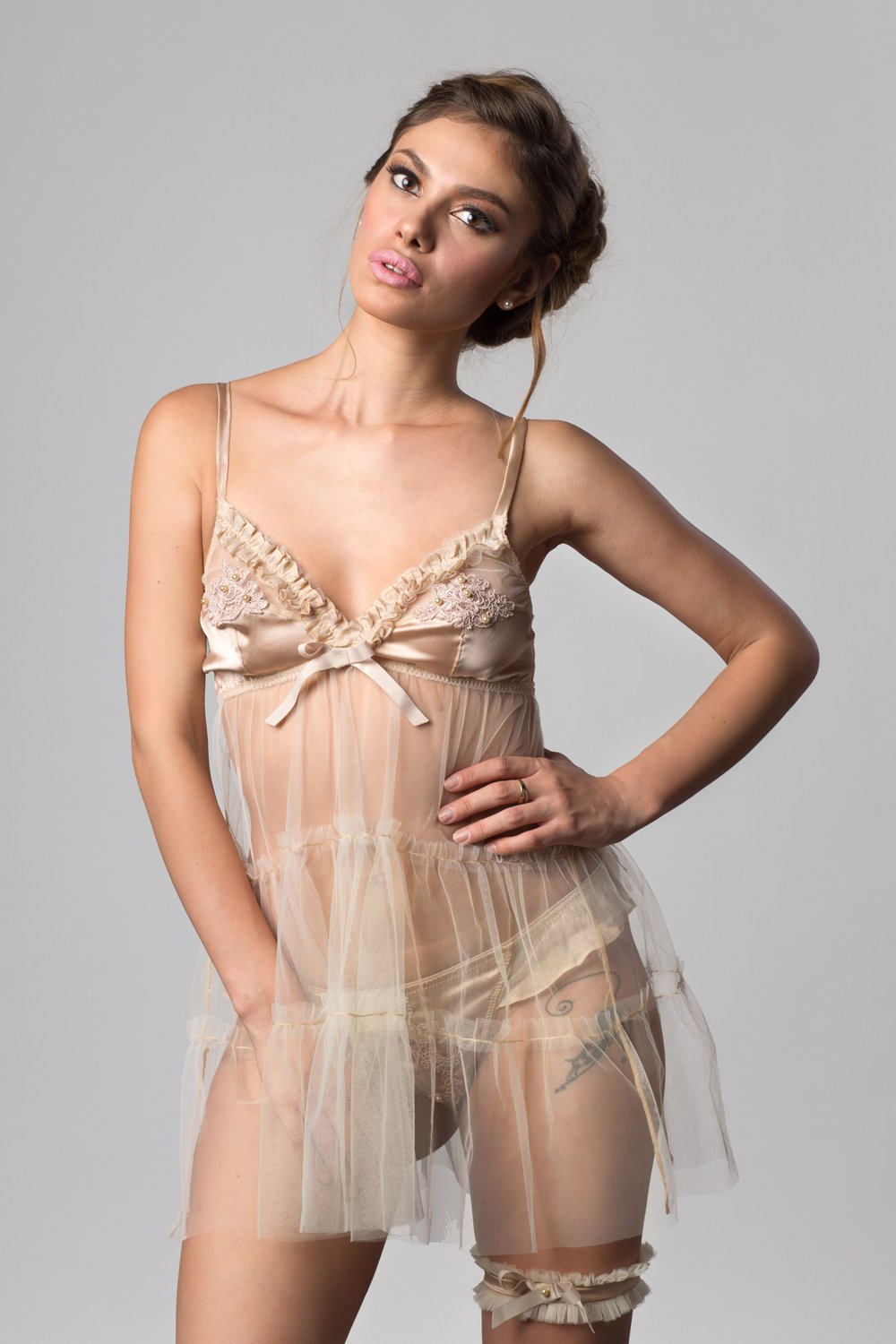 Keep things minimal. Chuck away anything that'll spoil the essence of innocence. Daring garters and high-heeled stilettos are definitely not going to lend their helping hands here. Well, of course, they have their own role to play on a different occasion and mood altogether; but, comes nowhere close to getting paired with a see-through babydoll.
Step 3: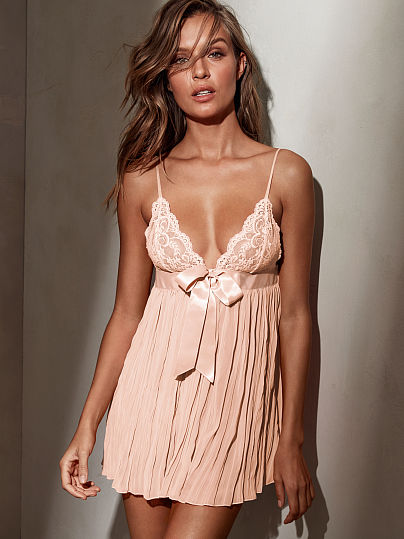 Trust me; he is going to run out of pickup lines because he might actually end up being speechless when you don that V neckline. Babydolls with spaghetti straps and plunge necklines are a must buy and worth every penny. And for all the guys out there, we know it's a bit tough to match with this breathtaking look that she's ready to portray, maybe, romantic one-liners could come to the rescue.
Moreover, every Babydoll you buy at Shyaway is accompanied by a matching g-string panty. Now, how cool is that? With so much to look forward to in a skin-colored nightie, refrain not from oozing pure oomph on your special night.