Do you want to feel that spark again from when you met your better half? Are you a body-conscious person with a honeymoon scheduled around the corner? Babydoll dresses can be your solution. Check out these lingerie tricks from experts to get things going!
Best Babydoll Collection of 2021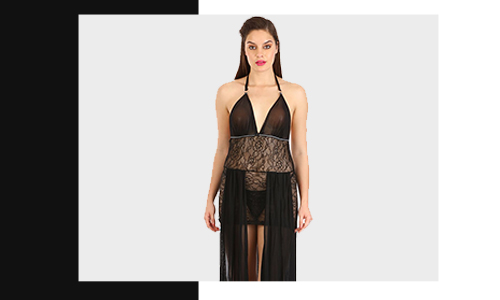 First things first, here is why all the brides with a fast-approaching honeymoon should definitely buy from the best loungewear or sleepwear collection of 2021.
Your partner may not have imagined the rest of his life with you but that doesn't mean he hasn't imagined anything for the upcoming honeymoon. You have two options now, which is either getting down for business or letting him down gently with the hope that things will happen on their own accord. Either way, chemise and dolls are a selective choice of clothing for you. Do you know why?
You can shop for negligee dresses that leave nothing for imagination while being a shy new bride right out of stories. 
If not, you can buy a seductive dress that screams "See but don't touch" to be a tease by keeping things completely platonic just by the borders of intimacy.
Red Babydolls may be the "It" colour for a new bride but black will definitely bring out the seductress in you and you very well know what you want to be, so shop wisely. 
Babydoll Dresses for Women
Just because a woman committed herself to you doesn't mean you can have a duty-free walkthrough into her wardrobe, especially her lingerie wardrobe. Therefore, what should a man know before buying a bra for a woman? 
Will she be comfortable if you gift her a bra?
What is her size based on different brands?
What are her needs and preferences?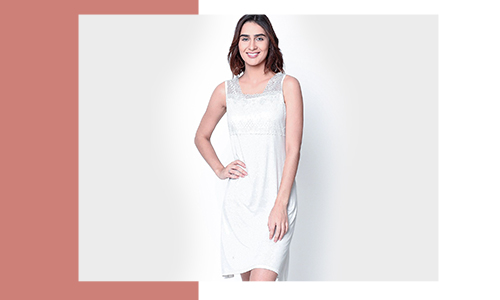 Even though you can get the right answer for two and three with a little probing, knowing whether she would actually be thrilled finding a new bra of your choice wrapped inside her present is a very tricky question. 
So, what should a man gift his girl? Then these adorable dresses are your only option because you can't think of a sexier gift if you are quite stubborn about treading into dangerous waters. 
Frock type or full coverage lingerie can pass off as a stupendous nightie if things were to get awkward. 
You needn't go through the trouble of finding the right band size and cup size because this sleepwear is based on t-shirt sizes. 
She would look absolutely ravishing in a red or black babydoll and will not notice you forgetting her favourite colour. 
Cute nightdress can be a pleasant surprise for an unexpecting girl.
The chances of her not liking Shyaway lingerie is really a rare case scenario. 
Babydoll Nightwear Collections Online in India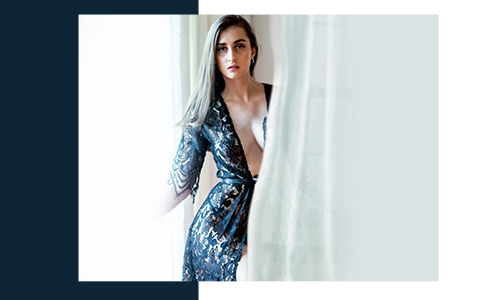 Love and intimacy are not restricted to the newly married, get the desire burning bright again with Babydolls because efforts always matter in the long run than the impressions it creates. 
Get bold in pitch-black lingerie or surprisingly naughty in the shade of pink. You may think that there is nothing new between you two and how the latest collection of negligees could actually spice up your relationship but do you know what experts say? 
Men fall for what they see time and time again. With the wide range of our collection, you can have enough lingerie choices to last your lifetime in a new negligee every single time.
Chemises are an excellent option if the idea of wearing a babydoll doesn't sit well with you or your partner. Chemises are tailored to add an elegant and simple beauty while dolls on the other hand give a wild aura. 
Select intimate wear of your choice to bedeck on your upcoming date night or anniversary and get that confidence or passion back on track. You can also pamper yourself on the side because every woman deserves to look her best at least once in a while if not always. 
Babydoll Dress Uses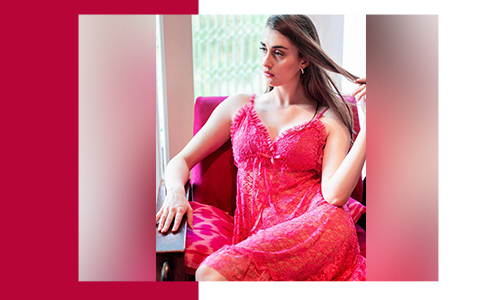 Negligees are available in several designs that you can look innocently enchanting right out of a magazine.
Sexy nightwear can make a body-conscious woman feel confident and comfortable about herself regardless of her size. 
Sexy nightwears needn't be in red and black always, experiment with colours like pink, purple, blue and more for a striking look.
They are not only for bed! You can wear them for a movie night, cooking dinner together, or for playing board games.
Designer style lingerie is a speciality at Shyaway. 
Check out the 2021 bridal lingerie collection for additional goodies you should add to your wedding shopping list ASAP!