The coronavirus (COVID-19) is spreading around the world at a rapid pace. The last few weeks have been unsettling in India. The World Health Organization has declared COVID-19 a pandemic and a lot of preventive measures are taken by the government to control its spread. 
There is a huge amount of inaccurate information about the virus being circulated on social media causing unwarranted panic and it remains our primary responsibility to share material only after verification if it is true and useful. 
At Shyaway, we are clear about our commitment to the safety of our customers, employees, and partners. 
We have reviewed our sanitation procedures and increased the cleaning frequency especially for high touch surfaces and high traffic, public areas. Our staffs are trained on how to use sanitizers and disinfectants. We have put strict measures in place to fight against the spread of COVID-19 at our facilities. We are taking preventive measures to keep our warehouse clean and maintain a healthy environment. 
We want to make sure our customers know the best way to protect themselves and others. We are closely monitoring expert recommendations, including guidance from the World Health Organization (WHO), Centre for Disease Control (CDC), and local health officials. 
Health and safety are all of our responsibilities. We encourage you to practice safety measures at home and when you're out. 
Watch for Symptoms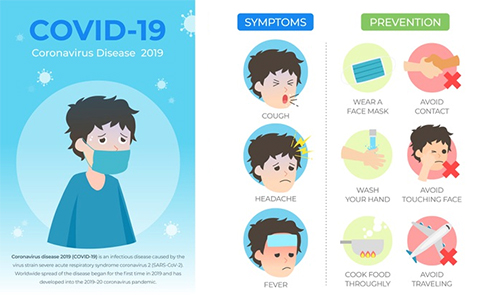 As per the CDC, the following symptoms may appear 2-14 days after exposure to Coronavirus. 
Fever
Cough
Sore throat
Difficulty in breathing or Shortness of breath
Other flu-like symptoms like running nose, sneezing, and body weakness
Bluish lips or face
Persistent pain or pressure in the chest
Consult your doctor for any other symptoms that are severe and concerning. 
Basic Preventive Measures for COVID-19 as Per WHO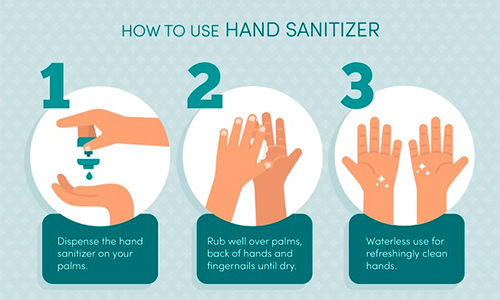 Wash your hands frequently with an alcohol-based hand rub or with soap and water to kill viruses that may be on your hands
Maintain at least 1 metre (3 feet) distance from anyone who is sneezing or coughing. If you are too close, you may breathe in the droplets that carry the virus.
Avoid touching eyes, nose, and mouth because they can easily enter your body and make you sick.
Practice respiratory hygiene by covering your mouth and nose with your bent elbow. Use a tissue when you sneeze or cough and dispose the tissues properly. 
Stay at home if you feel unwell. Seek medical assistance if you have a fever, cough, difficulty in breathing. 
When Should You Completely Self-Quarantine?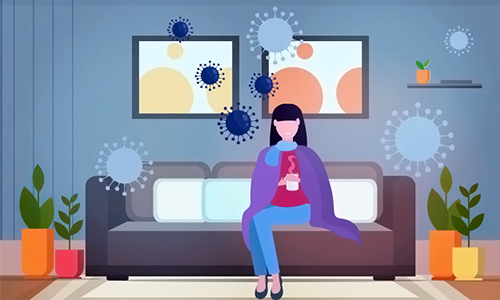 The CDC has issued recommendations for travellers arriving from different countries with a widespread case of COVID-19 to stay home for 14 days. Self-quarantine is when you separate yourself from others before there's a high chance you've been exposed to a disease. If someone at your work, school, or home is exposed, it is highly important to access the own risk of exposure and stop the spreading of coronavirus. Avoid meetings, conferences, and keep some social distancing to protect yourself and to avoid infecting others. 
Is Social Distance Advice Serious? 
As per WHO, maintaining social distancing (3 feet/1metre) between yourself and anyone who is coughing or sneezing is essential. When someone coughs or sneezes they spray small liquid droplets from their nose or mouth which may contain the virus. If you are too close, you can breathe in the droplets, including the COVID-19 virus if the person coughing/sneezing has the disease.
We are aware of the trajectory in Italy. It is important to stay informed and educated. Social distancing is one way to prevent yourselves from coronavirus.
Shopping Online Amidst of a Pandemic 
Is it safe to receive lingerie and packages?
Does shopping online increases the exposure and spread of COVID-19?
Does it endanger people responsible for packing, shipping, and delivering those items? 
With sobering reality unavoidable, people in quarantine or self-isolation, it is essential to know if it is good to shop online now. 
Strictly from a personal safety perspective, you are not putting yourself in danger by ordering lingerie, clothes, or accepting packages online. Dr Gabriela Andujar Vazquez says that "It's fair to say that from the time that the person that's packaged whatever it is that you ordered, and it gets in transit and then it gets through your door, it's very unlikely that the virus stayed alive through that process." However, you should still consider sanitizing the package before tearing it open and washing your hands after handling the packaging will prevent you from the spread. 
As an organization, we are preparing and organizing to manage the situation in the face of uncertainty, and continue to meet our promises to our customers, employees, and partners. 
As always, thank you for being a customer and for your continued trust as we manage through this time together. Rest assured, we're doing everything we can to provide a safe shopping experience for our customers and a healthy environment for our associates and communities.