Every season Shyaway introduces new bra styles to meet every woman's requirements. Many of our new styles became fan favourites. Whether you are looking for the best everyday bra or want to buy a bra for special occasions, we have put together Shyaway's top-selling bras 2021. These fashionable and functional bras won many women's hearts with their style, support and comfort fit. 
Our Signature Collections Made It on the Bestseller List
Want to upgrade your lingerie drawer? Our best-sellers are the best place to start.
Scroll down to find out these best-selling bras of 2021.
Lace Bra
https://www.shyaway.com/susie-fandango-pink-padded-wired-full-lace-balconette-bra/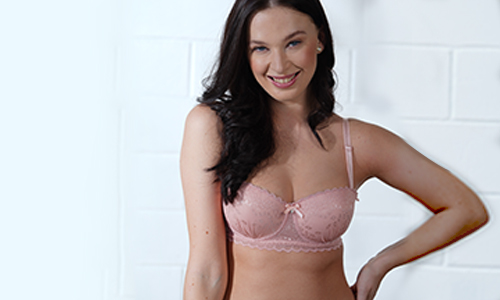 A lace balconette bra is one of the most popular bras. Our pink balconette bra is all about elegant design, flattering neckline and wider set straps. This alluring balconette bra is specially designed to offer a rounded look and deliver plenty of support. If you want to look more glamorous, this bra is perfect for you.
Plunge Bra
https://www.shyaway.com/susie-peach-lace-embellished-lightly-padded-balconette-bra/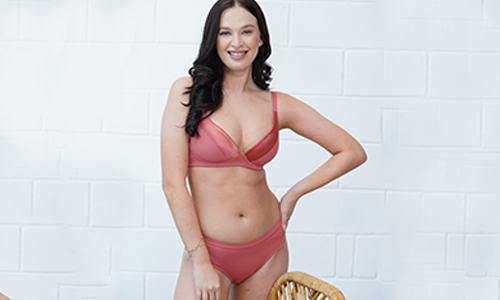 This plunge bra made its place in the bestseller list with its gorgeous lace neckline, breathable fabric and comfy fit. Shyaway's plunge bras are available in your favourite hue, shop them before they sell out. These lace plunge bras impressed many women with their attractive lace design and poke-free comfort.
Fancy Back Bra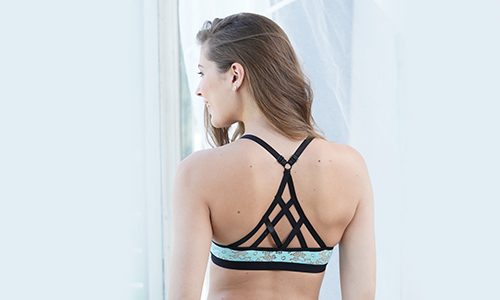 https://www.shyaway.com/susie-paradise-green-fancy-back-lace-front-open-bra/
Our lace front open bra is loved by many women. The strappy back, smooth lace cup and flattering plunge neckline make this bra extra special. You can save this bra to wear with your party wear. 
Moulded Bra
https://www.shyaway.com/susie-black-moulded-floral-lace-bra/
Your wardrobe is incomplete without this lace moulded bra. It adds a sensuous touch to your ethnic wear. Shyaway's classy moulded bra is considered one of the best bras because of its smooth cups and attractive design. It provides ample support, adequate lift and gives perfect shape under any dress.
Printed Bra
https://www.shyaway.com/susie-white-brown-printed-lace-cup-padded-wired-bra/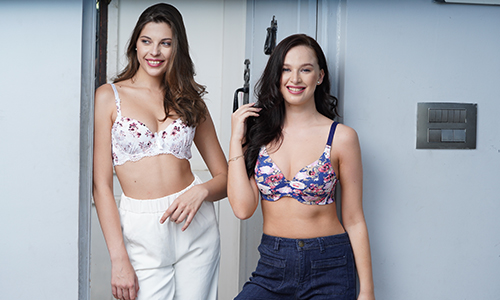 It is a perfect blend of lace and prints to make you look extra gorgeous. This lace cup padded bra is ideal for women of all shapes and sizes. With its super soft padding and lace over layered cups, it will keep you comfortable and stylish. 
Underwire Bra
https://www.shyaway.com/susie-ballet-slipper-pink-lace-demi-cup-underwired-push-up-bra/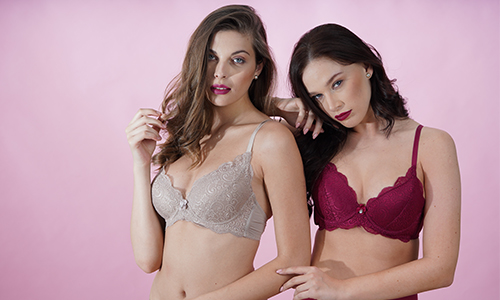 Our underwire push-up bra is equipped to offer a flawless fit and an incredibly comfortable feel. It is crafted with underwire and smooth foam cups for those who want extra support and lift. If you want to look gorgeous, pick this underwire push-up bra that creates attractive cleavage.
Moulded Everyday Bra
https://www.shyaway.com/susie-mint-melange-moulded-underwired-everyday-bra/
With our signature moulded cups, this moulded everyday bra provides a perfect shape and creates a sleek silhouette under any outfit. This is one of the reasons why many women picked this bra. They loved its extra support technology and comfy fit.
Lace cup bra
https://www.shyaway.com/susie-light-green-contrast-strap-full-lace-wirefree-bra/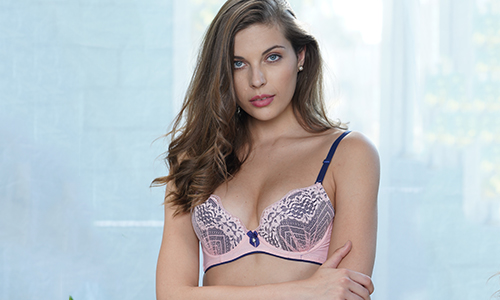 Women loved the sensuous lace bra because it promises a comfy fit and stylish look.
Whether it's date night or an evening party, this lace cup wire-free bra offers a smooth look. It has foam padding, lace cups and contract straps to make you feel comfortable and sexy.
Hurry up! If you don't want to miss these elegant lingerie collections, you still have time to get them all. Browse through our fashionable lingerie collection and get your favourite bra styles to complement your outfits.