It's almost summertime in India with rising temperatures. If you're feeling less than inspired by your current summer lingerie wardrobe, it's time to add a few more summer lingerie for your new season looks. You don't have to rush out to buy the new look! You can find matching pieces for your existing summer bras and panties. You can also follow the current trends and buy some amazing lingerie online.
Now is the time when the weather begins to stay warm consistently. Begin looking forward to summer bras, summer lingerie sets, and the perfect summer lingerie for warm summer nights. Our hottest lingerie trends are updated!
Here are a few ways to refresh with the biggest summer lingerie trends 2020
Summer Sports Bra for Women Is the Big Summer Lingerie Trends in 2020!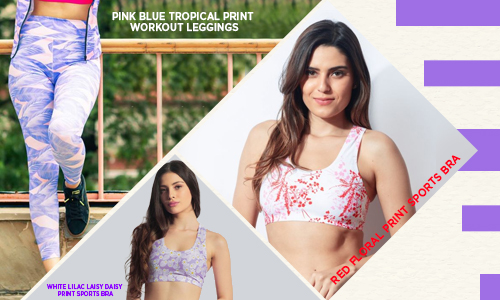 Pair lilac daisy print sports bra and red floral sports bra with tropical workout leggings.
Hit the Gym with Floral Feminine Summer Sports Bras for Women
There's just one way to make sure your workout sessions are inspired by summer. Colorful flowers, tropical prints, lots of flower-patterned sports bra! Your summer workouts can be refreshing with beautiful printed workout leggings and women's summer sports bra. Whether you're looking to update your current summer lingerie wardrobe or make a splash, don't leave the floral sports bras! Pair floral print sports bra with perfect tropical print workout leggings. It's okay to become a little flowery this summer!
Stripes Are Perfect for Summer Dressing
For this season, focus on stripes. Summer is incomplete without nautical tones. Elevate your summer style with bold stripes. Reinvent your look with sexy pair of stripe summer bras and panties. They are sexy and timeless. Striped sets are ultra-cool which makes them a perfect summer must-have. Include them in your wardrobe because they are the fast selling Women's summer lingerie Collections 2020.
Pair the Neon Grey stripe push-up bra with our pink horizontal thong panty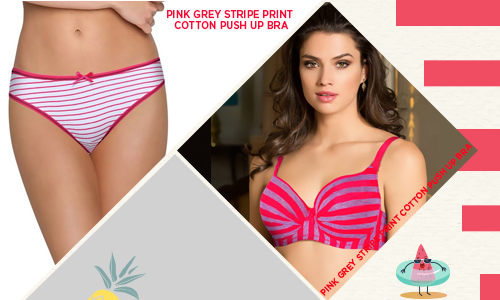 Wear Purple Stripe Lace Push up Bra with Lavender Sailor Stripes Hipster Panty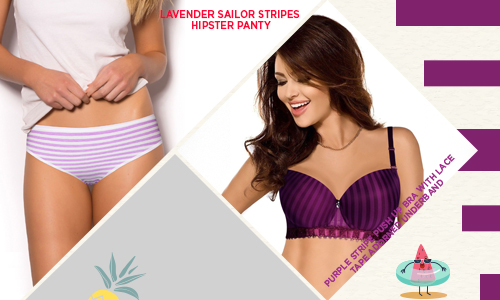 Pair Dark Blue Striped Push-Up Bra with While Blue Stripes Hipster Panty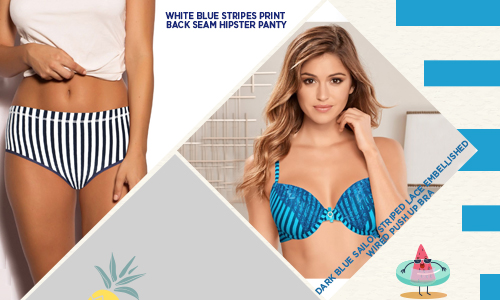 Summer Lingerie Collections: Strictly Don't Go Trend Crazy
Oversized blooms, bright colors, lace embellishments are playful lingerie trends that are vibrant and a perfect mood-booster. Summer is all about lace and romance. Summer is the best time to buy basics to give you some shade from the heat. Push the boundaries and update your summer wardrobe with our exclusive lingerie.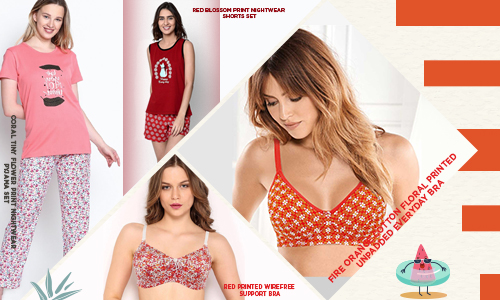 Shyaway's Summer Lingerie Collection-2020 Top Picks
It's perfectly justified to have personal choices and preferences to make your summer style statement. But think about how you can add interest to your summer lingerie and upgrade your summer wardrobe with our exclusive summer lingerie trends 2020.
What is your favorite summer style? Do leave a comment below!