This thigh length, Yellow laced Baby Doll is sure to make you look gorgeous. The feather -like touch of the material prevents chafing and pampers your slumber but arouses lust and makes your nights extremely sensual when you are wildly awake!! This Baby Doll will come with a matching G-string.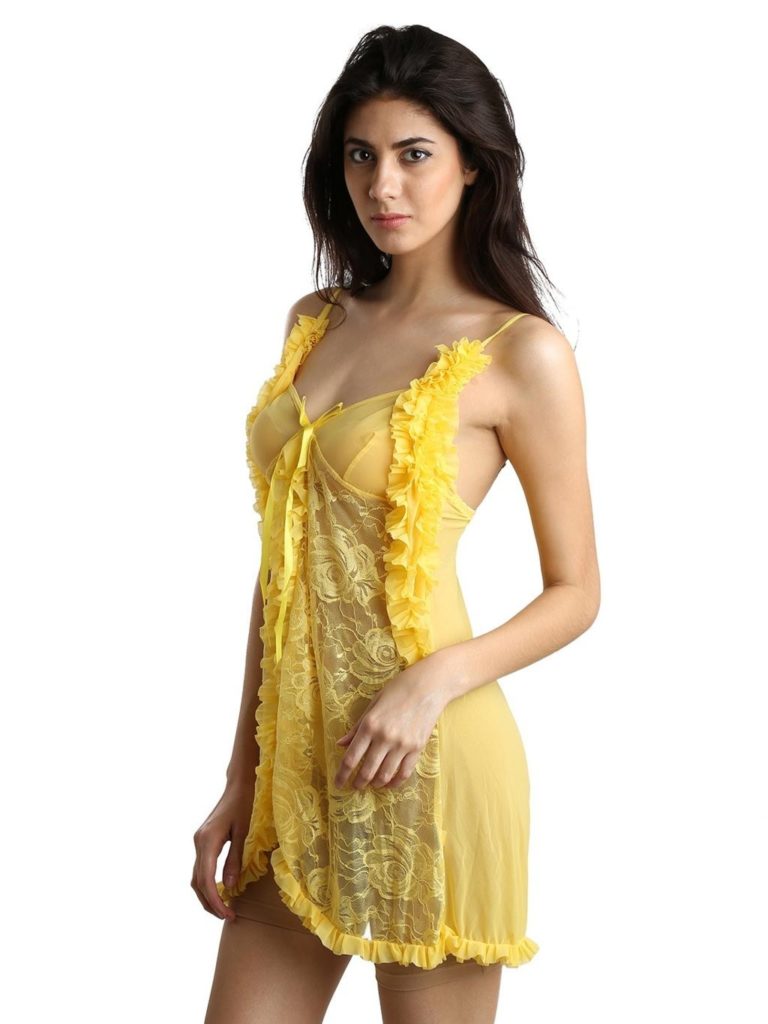 This BabyDoll is best to be used in boudoirs. The glam look gives an attraction to the wearer.
The smooth and cosy finish of this garment gives a warm snug to your slumber. Cuddling bed time becomes sexier with this stylish wear.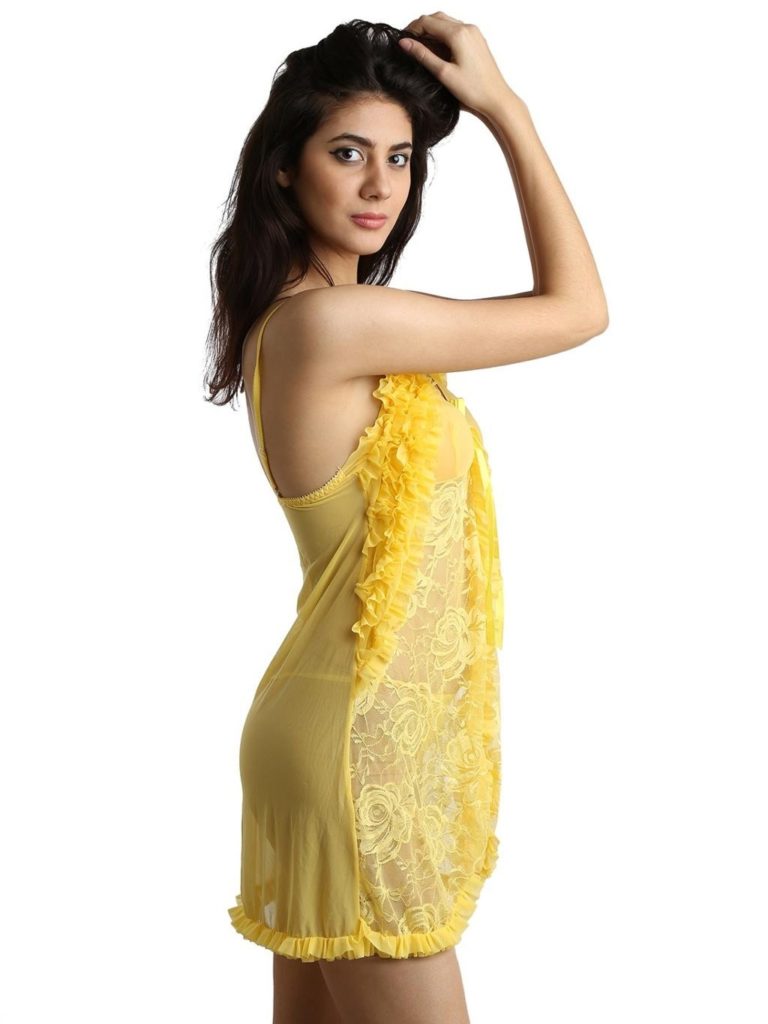 Its non-traditional look may drag apathy from conservative customers. The material is translucent enough to show your entire curves.
BabyDolls have been getting good responses from customers. Since they define night wears in new attractive form, Indian women developed liking for this product.