Lingerie that mirrors women's feelings also reflects their transfiguring idea of comfort and fashion. It is the bra that supports the chest offering fit and lift. But think of, you're in a crowd and suddenly your bra strap slips off your shoulder, oops! It's quite embarrassing and annoying right. Likewise, there are over 2/3 women facing this personal struggle every day. I do come up with ladies who don't take this as a big quandary. Well, I won't blame the society for that. The ones suffering will be pleased to go with this article. I have come up with a few simple bra hacks that you can do with your straps while wearing fancy outfits. I'm damn sure this will avoid that clumsiness.
CERTAIN ACCESSORIES CAN KEEP YOUR BRA FROM SLIPPING, LET'S SEE…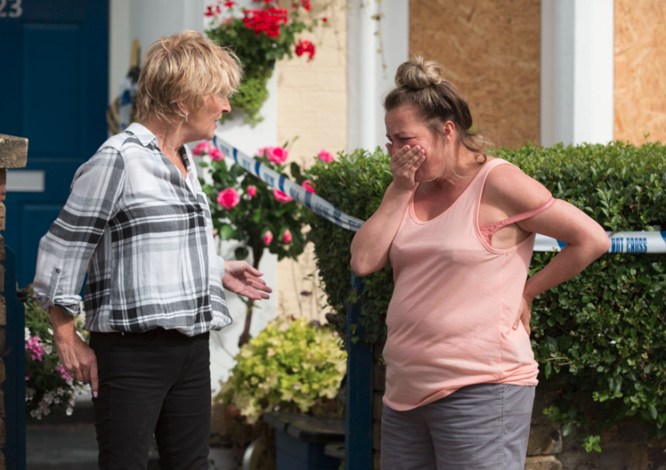 Bra clips:
If you're wearing a racerback tank top and you don't want your straps to be seen. Then, you can try a bra strap clip available in stores and online. It is cheap and best to use, not only for racerback tops but also for sleeveless gowns. Take the strap clip and pull both the straps at the back and fasten them together. This keeps the strap in position giving a clean rear glimpse.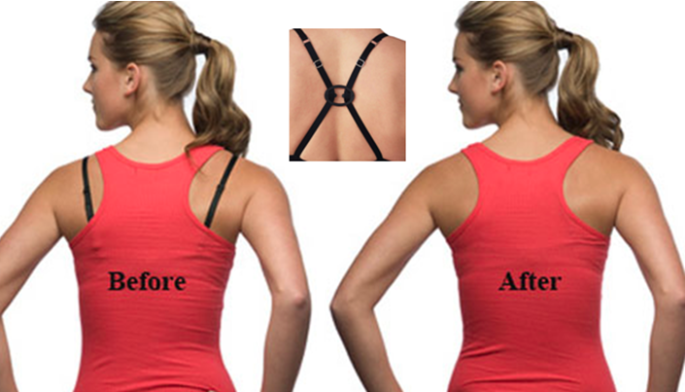 Trick: If you cannot find such clips, then go with your own DIY version. Everyone must be having a paper clip at your home, right! Do you ever know, these metal or plastic clips also act as a rescuer for your racer-back stylings?
Silicone bra strap cushion holder:
Women who are troubled with their digging in bra straps can go with this fashionable shoulder cushions. This also helps your straps from falling off. These silicone pads are soft and stretchy giving better stiffness when it comes in contact with bra and skin. You don't have to tighten your strap holders while wearing bras, adding this accessory to your wardrobe list, seems the best solution of relieving strap rubbing pains and indentation marks. Regardless of style and size, this fancy accessory goes invisible under attires. This secret sinner's pair of silicone or foam bra pads is also available in online markets in three plain shades.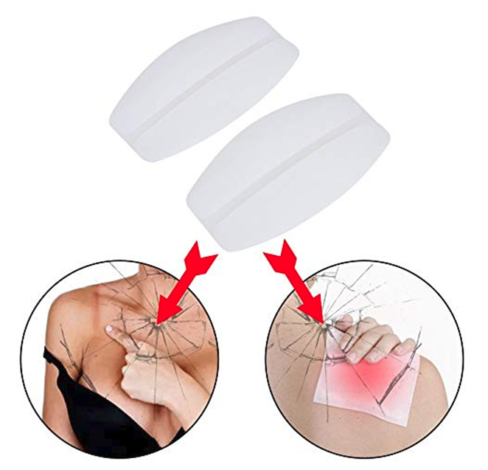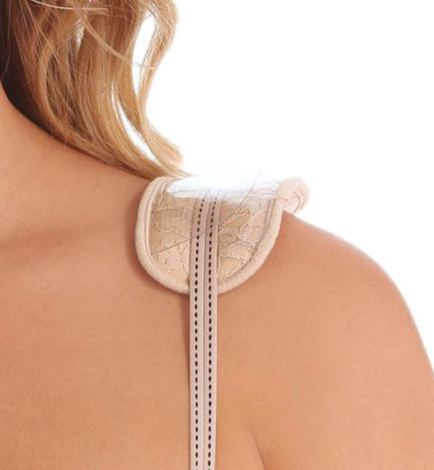 Trick: For an immediate purpose, try your creativity. Sew in a piece of cloth with cotton in it and stitch the edges neatly. Place them below your bra straps. This will do wonders.
MAGIC TAPE:
If you are in a rush to wear something special but your bras or straps pop out. Not to worry, we have it all under control. A double-stick tape designed to show magic will be useful. Take a stripe of a piece and place them between your bra straps and cloth. If your bra cup comes out of your festive lehengas, then using this magic tape banish them too. This keeps the bra attached to the garment. It is you alone who knows the secret behind the magic. There are also several other problems fixing qualities for this product. You may find this version in stores but in online sites, the tapes have more sticky power.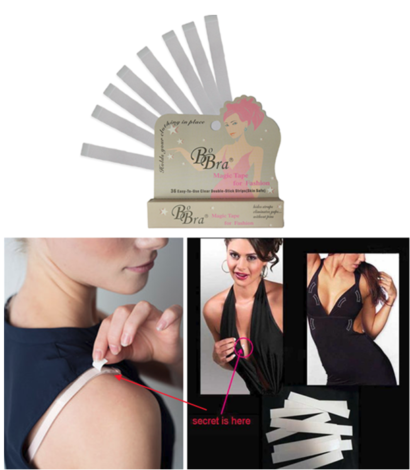 Trick: If you feel it's not gonna work out, then you can make your own ideas blow your style. I like to share two freaky tricks of mine. If I'm in an emergency to move off, I just take out my safety pins and pin my strap with a cloth. That really works well. But if you feel that the pin might unlock and poke your skin, then you need another plan. It's called 'pre-plan your fit'. You have to sew a strap holder with your camisole. Take a piece of cloth and attach buttons to each side, darn them with your cami. No matter how much you move, they will not slip.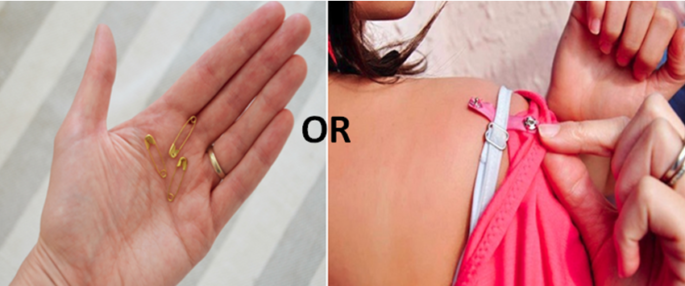 Hope this article might bring a smile to your face.